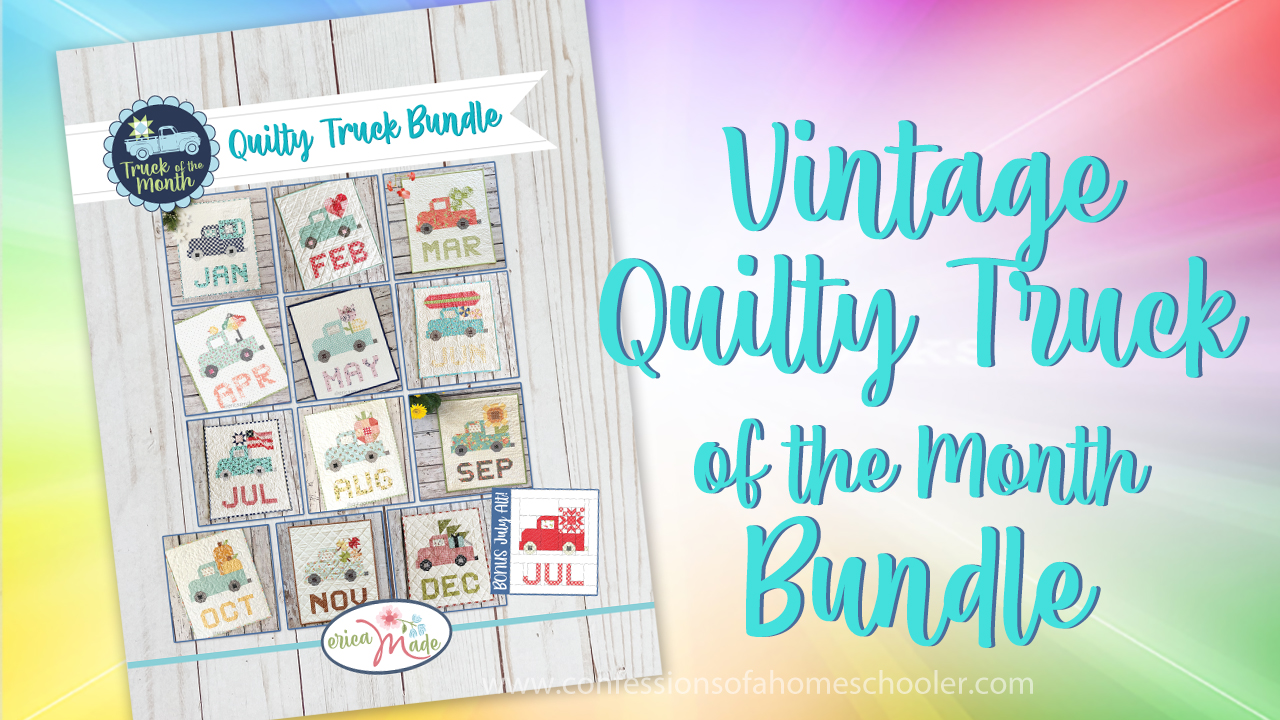 This bundle includes Quilty Truck of the Month Patterns for January – December, plus a BONUS July Alternative pattern for those not in the United States!
The Vintage Quilty Truck Bundle comes in both PDF Download, and Printed Hard Copy!
Get the Vintage Quilty Truck of the Month Bundle here!
Finished Size: 20" x 24"
FABRIC REQUIREMENTS:
Background Fabric (White): 4-1/4 yards
Tire (Grey): 3/8 yard or 3 F8s
Wheel (Black): 1/8 yd or 1 F8
Windows & Flag (Low Vol. Print): 1/4 yd or 1 FQ
Truck Fabrics: 12 F8s (I did 8 aqua trucks, 1 navy, 1 red, and 2 pinks)
Navy: 4 F8s
Green: 3 F8s
Red: 3 F8s
Pink: 6 F8s
Purple: 4 F8s
Orange: 1 FQ
Yellow: 1 FQ
Brown: 1 FQ
Binding: 1/4 yard for each month
Backing/Batting: 2/3 yard for each month
NOTE: This is a PDF DOWNLOAD. You will not receive a hard copy via mail. To download your purchase, visit "my account" then click "view" on your order.