Happy Thursday friends! It's time for block #12 in my Sew With Me Quilt-a-long! Join me as I teach you how to make some of the most fun and classic quilt blocks!
Throughout this series, I hope to teach you some new skills, tips, and tricks, and at the end of the series, we will have a fun selection of blocks to sew together into a sampler quilt!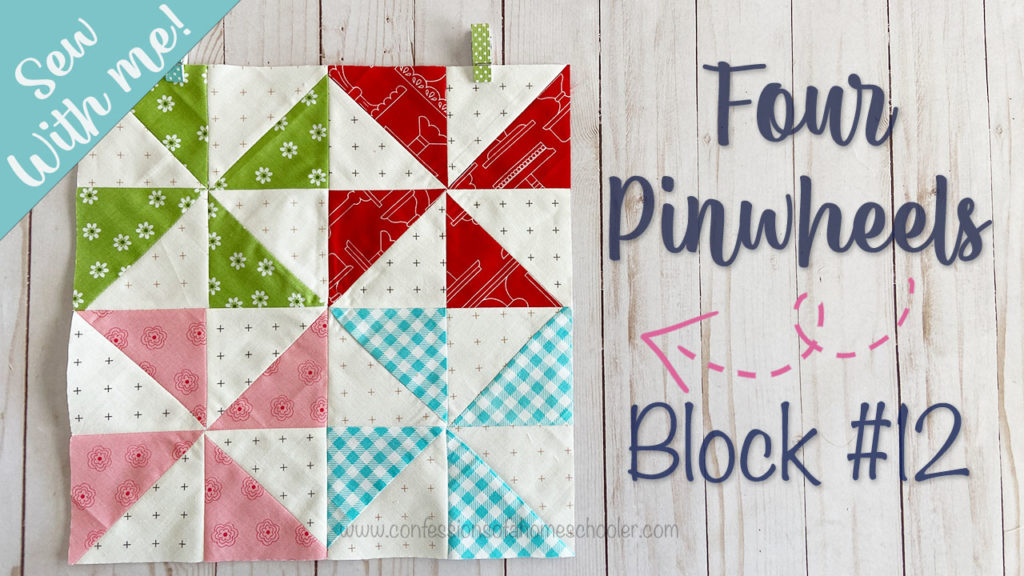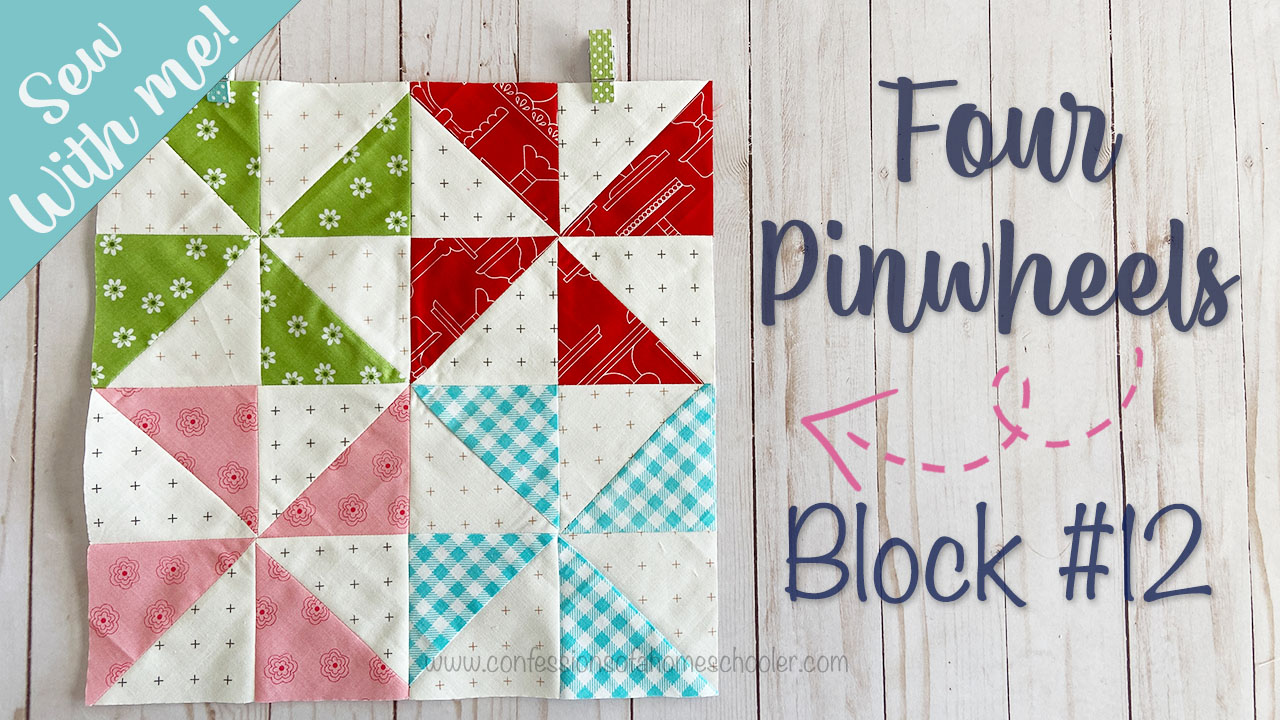 Block #12 is a fun block I'm calling the Four Pinwheel Quilt Block. It consists of four classic pinwheel blocks coming together to make a nice colorful block!
The classic pinwheel block consists of four half-square triangles sewn together in alternating colors to form the pinwheel shape.
The pinwheel block has been around since the early 1800s. As a matter of fact, the pinwheel is one of the 8 oldest quilt patterns ever used! One of the first pinwheel quilts, made by Sarah Koontz Glover, was made while the family was crossing the Oregon Trail in 1849. The block's design represented the vanes of water pump windmills commonly found on farms and in small towns all along the Oregon Trail. 
In today's lesson you will learn how and why you may want to press seams open and I will share a few tips to make this process easier! 
Ready to get started?
Dive into your scrap bins and sew along with me!
–->>Download the Four Pinwheel Block 12 PDF Pattern here!
Watch my Sew With Me – Four Pinwheel Block – Block 12 video tutorial here! 
Supplies Used in This Video:
I used a colorful mix of Lori Holt & Bonnie and Camille prints. The low-volume prints are Bee Backgrounds by Lori Holt.