It's release day for the 2023 Sew Jolly Quilty and Stitchy Ornaments! The ornaments this year have a "sewing" theme and couldn't be any cuter!
The Quilty Ornaments finish at about 4″ x 4″ which is the perfect size for the Pencil Tree I have in my sewing room! I finished them with some fun red and white striped ribbon, a ric-rac hanger, and some mini-pom trim around the outside edges. Stay tuned, I will have a finishing video coming soon!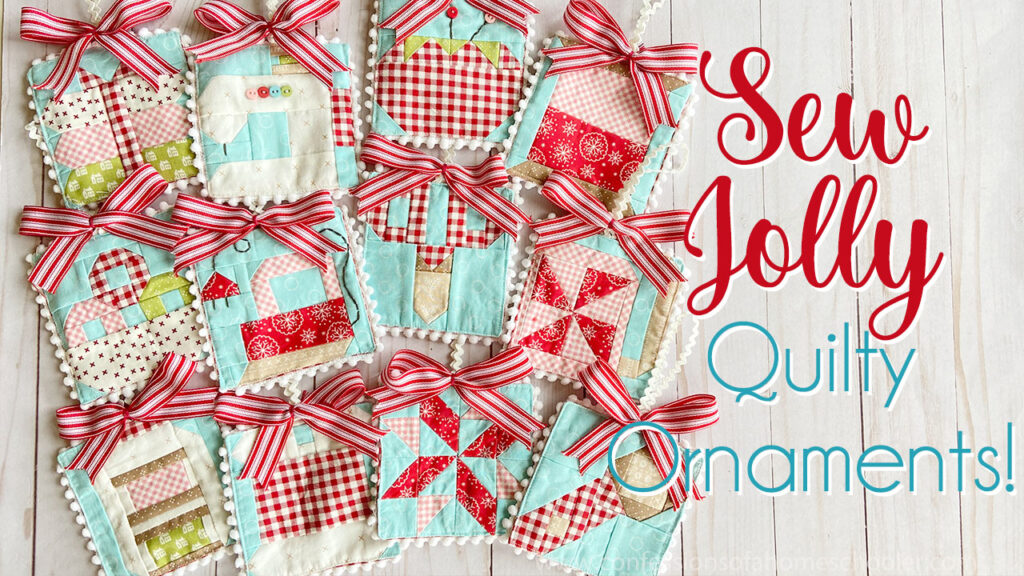 Watch the 2023 Sew Jolly Stitchy and Quilty Ornament release video on YouTube to see them up close and personal!
Materials Needed: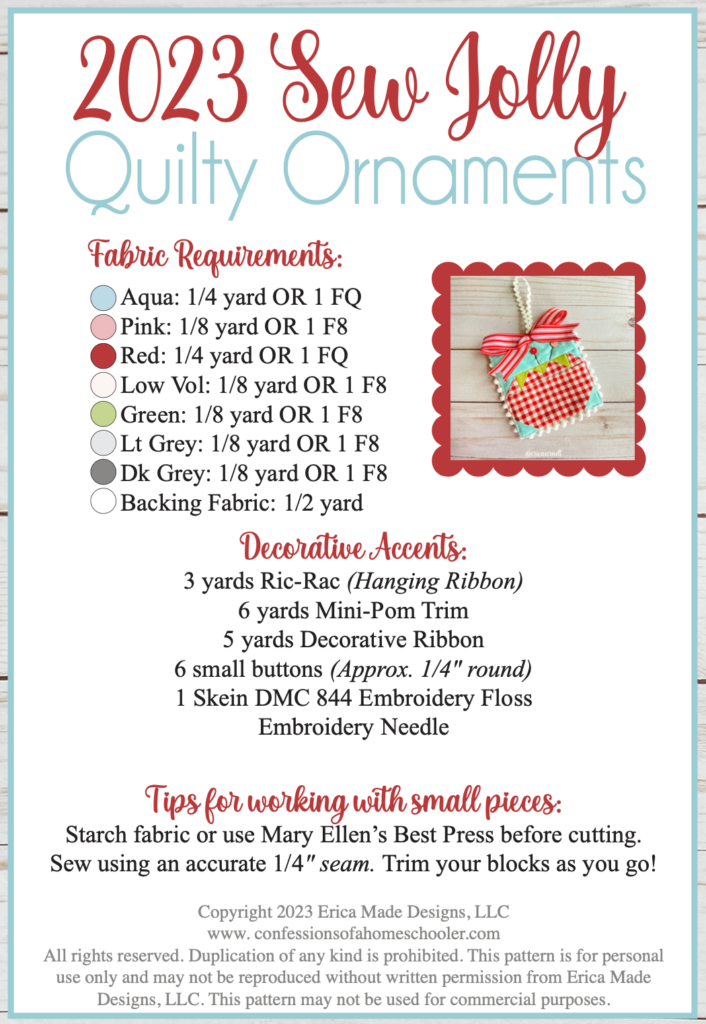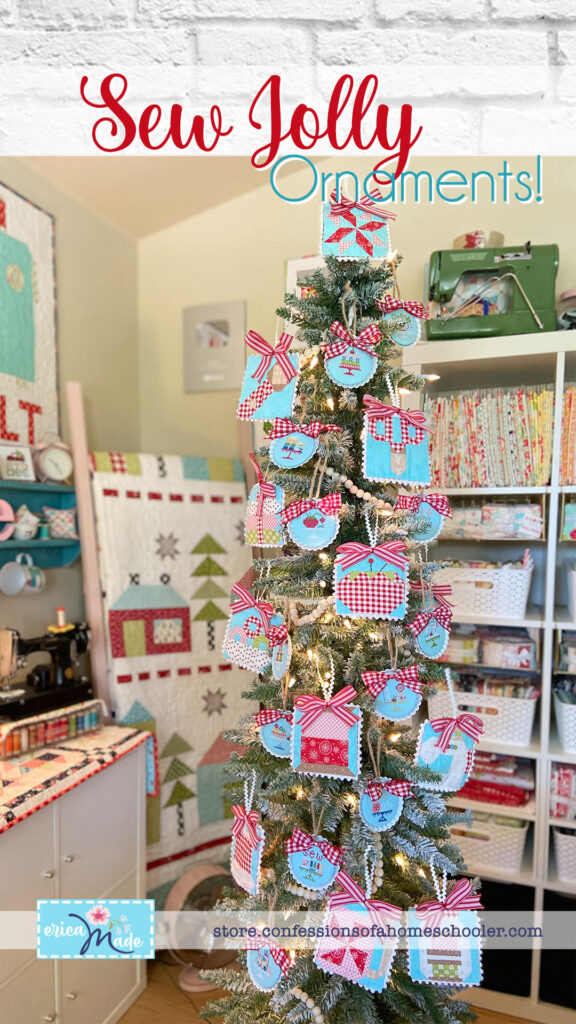 These are the perfect companion to the Sew Jolly Stitchy Ornaments too, make sure to hop over and check them out!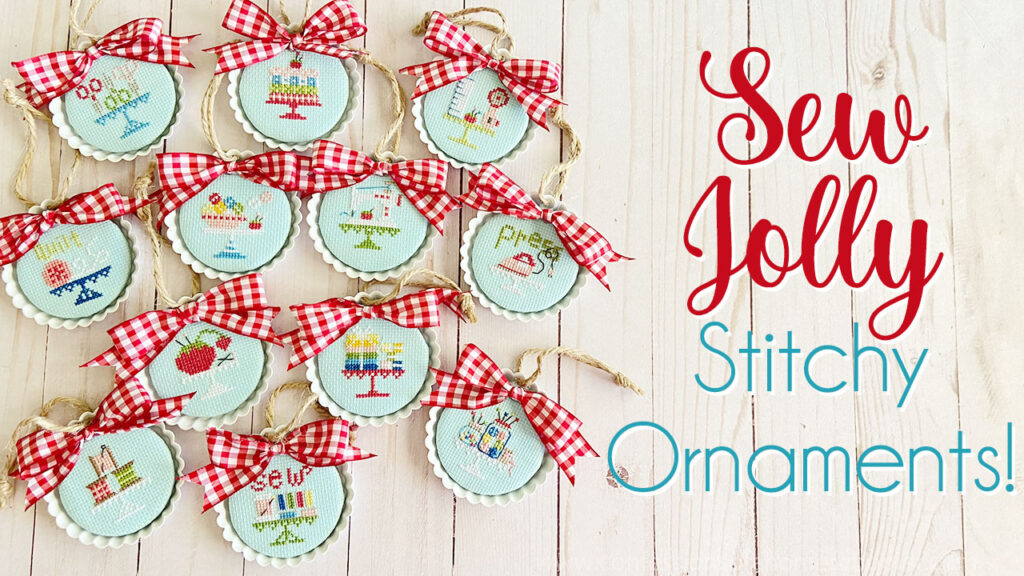 Check out our Past Quilty and Stitchy Ornament Sets as well!