It's time for my annual 2023 Holiday Gift Guide and Giveaways video! This is my favorite video to film all year, and I have a ton of goodies to share with you too! 
This year I have hand-picked all of my favorite items from 2023. So grab a cup of tea, sit back, and enjoy the holiday goodness!
Entry for giveaways will be on YouTube, Facebook, and Instagram, so make sure you are following me in all of those places so you don't miss out on any of the fun! I also have COUPON CODES for almost everything so make sure to take advantage of the savings!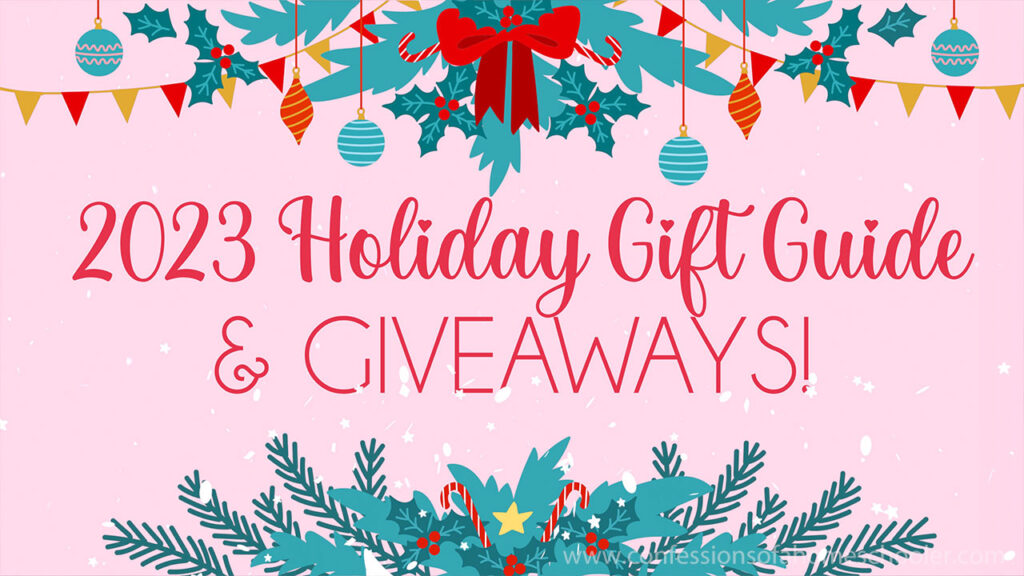 Watch Erica's 2023 Holiday Gift Guide and Giveaways video here!
1:27 LAURASTAR LIFT XTRA (TITAN)
www.laurastarus.com use code: Erica23 for 10% off!
Subscribe: https://www.youtube.com/@laurastarusa
6:40 FAT QUARTER SHOP
Riley Blake Quilted Bag, Economy Pack, FQS Ruler, Scissors, Stash 'N Store, Olfa 45mm, Foldable notions tray, Sew Cute bag charms.
7:40 MODERN AMERICAN VINTAGE
11:17 STELLA LIGHTING
13:42 POPPIE COTTON (Etsy and www.poppiecotton.com)
Nature Sings April 2024
Finding Wonder March 2024
Promise Me January 2024
Moon Beam Dreams Nov. 2023
Sweet Tooth May 2024
Prairie Christmas June 2024
15:21 CATCHING STITCHES
17:87 RILEY BLAKE DESIGNS
19:33 FELT RIGHT DESIGN WALL
Use Coupon Code: ERICA10 for 10% off
Visit Felt Right Website
21:54 THREAD GRAFFITI RULER SET
24:05 SEW TITES MAGNUMS
26:45 ANTIQUE CANDLE CO
31:58 PINEY CREEK YARN GRANNY STAR TOTE KIT
33:22 SEW JOLLY ORNAMENTS
34:39 RED RAINBOOTS HANDMADE BARN QUILT
36:22 ADVENT IDEAS