Hi everyone! I'm so excited to be participating in RooMag's Blitz  Week! There are non-stop giveaways all week from February 13-17th!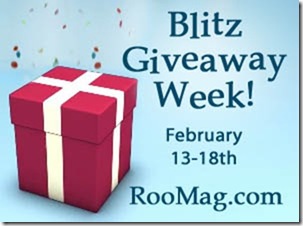 Wanna know what's up for giveaway? Here's the amazing list of goodies that you can enter to win!
Monday Morning -  "ReShaping It All" by Candace and Darlene AND Candace's CD with her testimony
Monday Afternoon –3 of Karen Ehman's books and 3 $10 gift cards
Tuesday Morning – "A Confident Heat" by Renee Swope
Tuesday Afternoon – eDesign Single Question Consult – $45 Value – Darlene Weir
Wednesday Morning – "The Good Girls Guide to Great Sex" by Sheila
Wednesday Afternoon – "The Good Wife's Guide" – 5 copies – by Darlene Schacht
Thursday Morning – "I Used To Be So Organized" – by Glyniss Whitwer
Thursday Afternoon – A BIG Bundle of homeschooling ecurricula by Erica
Friday Morning -  Money Saving Mom's Book!  Woot! – J Cyrstal Paine
Friday Afternoon – Cuisinart Immersion Blender – fun!
Saturday Morning – Love and Respect by Dr. Emerson Eggerich
Saturday Afternoon – Ebook The Pursuit of Proverbs 31 by Amy Bayliss and 1 DIY Membership!
And if you're a visual person, they've put together a fun video where you can see all the lovely gifts headed your way!
And in case you didn't notice, I'm giving away an entire bundle of my curriculum on Thursday afternoon, so make sure to hop over and enter to win! I am offering the Letter of the Week, K4 Curriculum, Expedition Earth, AND Road Trip USA all in one big bundle!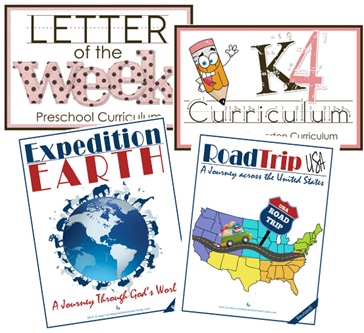 So mark it on your calendar, and make sure to stop by RooMag each day to enter to win and this week!