Hi and welcome to our Road Trip USA week on Tennessee!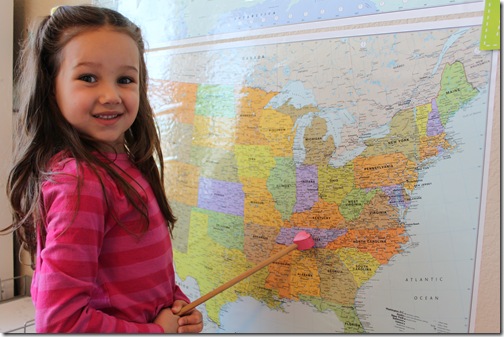 Tennessee was named the 16th state on June 1, 1796. It is known as "The Volunteer State" as thousands of Tennesseans enlisted during the War of 1812. Reelfoot Lake, Tennessee's largest naturally formed lake, was created when the New Madrid Earthquake of 1811-1812 caused the Mississippi River to fill a low area. Much of it is more of a swamp, with bayou-like ditches. It is noted for its bald cypress trees and nesting pairs of bald eagles.
Located Tennessee on our wall map
Read our National Geographic Atlas and located Nashville, TN using the map coordinates.
Worked on our 50 States and Capitals song
Learned about the state and it's flag
State Bird: The Mockingbird
State Flower: The Iris
State Insect: The Swallowtail Butterfly
State Wild Animal: The Raccoon
Famous People: Davy Crockett and Elvis Presley.
Famous Landmarks: The Great Smoky Mountain National Park
Made a mock coon skin cap
Food: Tennessee Stack Cake. We never got around to making this, but I have a great recipe in the curriculum!
Read: If You Lived at the Time of the Civil War by Kay Moore
Classified the animals of Tennessee
Here are some of our activities live for you to see. I've gotten a few questions on how many days a week we do Road Trip USA. If you want to get through the whole curriculum in one year, you need to do about 2 states per week, so 4-5 days. I am averaging about 2 states per week, but we've had some weeks where we only did one state. It's really flexible, so you can do whatever you want. If you prefer to cover it over 2 years, you can do 1 state per week. It's totally up to you, but then that's the beauty of homeschooling right?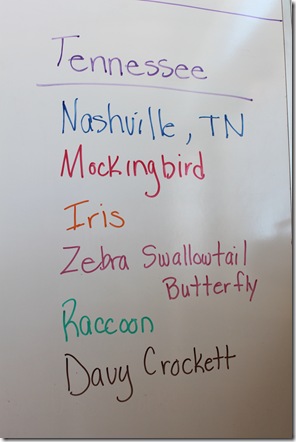 After reading all about Tennessee in the National Geographic Atlas, we located the capital and anything else fun they could find using the mapping coordinates.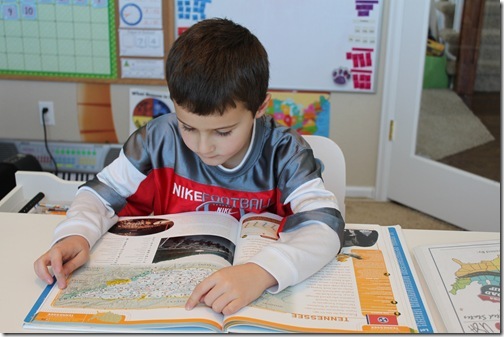 The Teeny Tot added Tennessee to our Trend USA Wall Poster.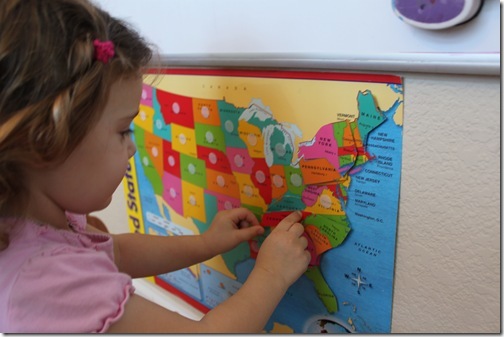 We classified and added all of the fun Tennessee animals to our animal wall. It's about 3'x5' in size, and I'm hoping all of the animals fit. That's the size I used for my Expedition Earth animal wall, so we shall see…we shall see…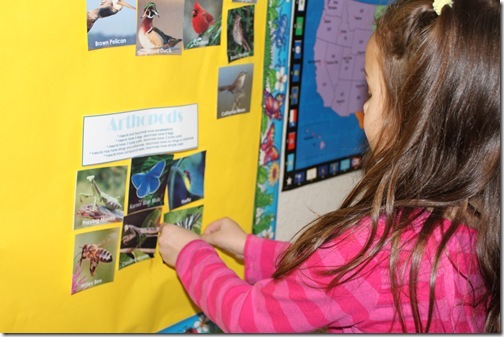 I just noticed that Tinker Bell and Strawberry Shortcake are wearing matching shirts. Isn't that cute ;o)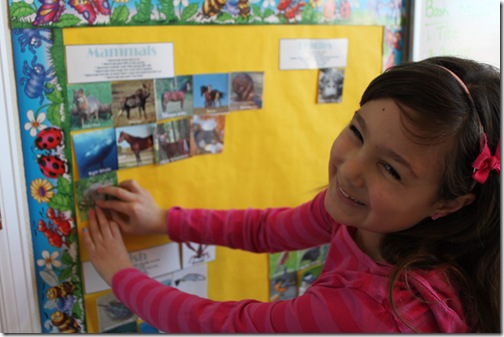 Turbo added Tennessee to our United States Bulletin display. We decided to try and group the states where they belong, they aren't exactly the right size, but so far it's working out pretty well.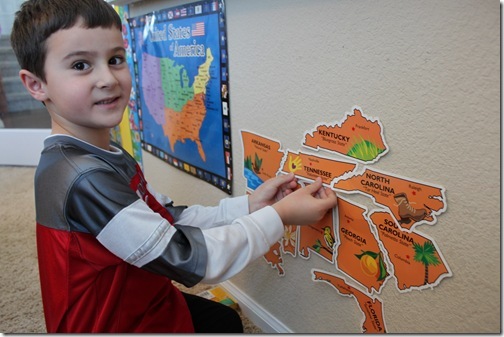 As we read through our state facts, the kids color in the state worksheet. Here is our page on Tennessee with some nice little raccoon tracks all over it apparently.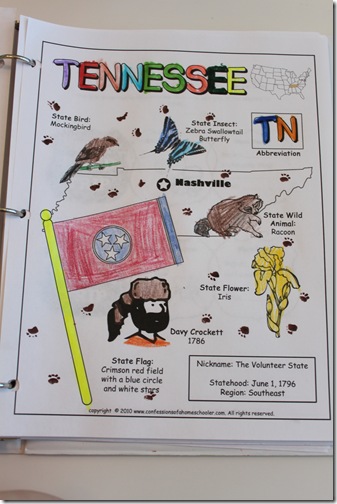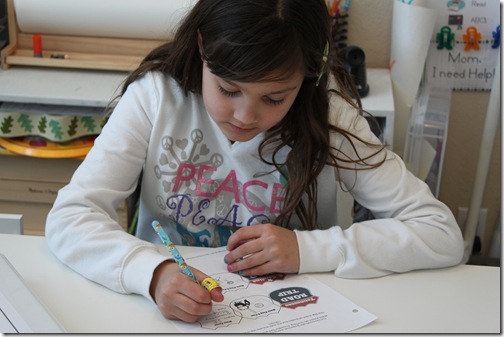 I had planned to go to the craft store and get some fake fur to make these, but you know how when you have 4 kids, and you lose a certain amount of brain cells, and you sort of forget everything? Yeah, that happened. But thankfully I have very creative kiddos and they concocted their own versions with some construction paper. I think they did a good job too!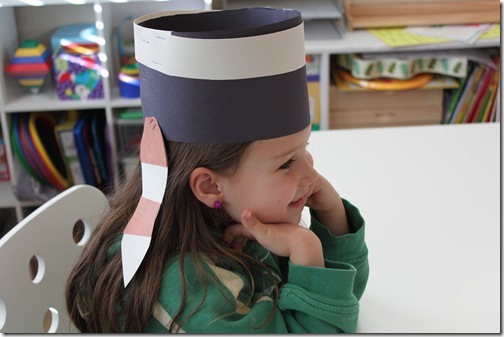 We finished out our visit by adding the Tennessee flag to our Travel Journal. (The journal and state flags are all included in the Road Trip USA curriculum.)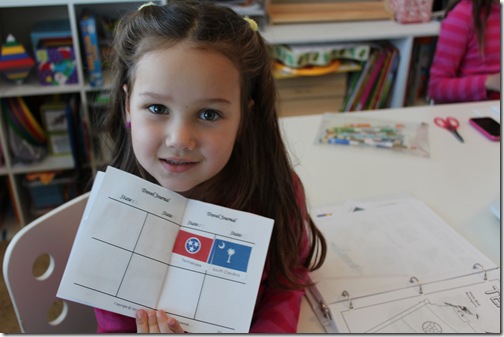 And since it was a review day, we played some fun games, then added S. Carolina and Tennessee mini-books to our southeast notebook page.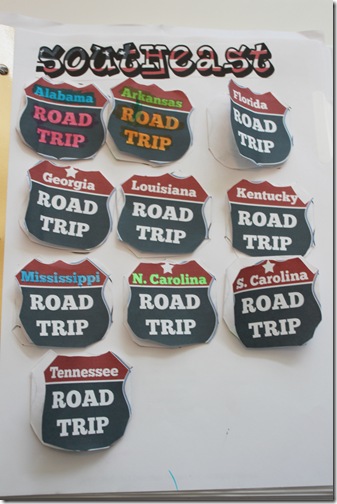 And that wraps up our Tennessee study! If you'd like to come along with us on our Road Trip USA journey, click the image below to learn more!