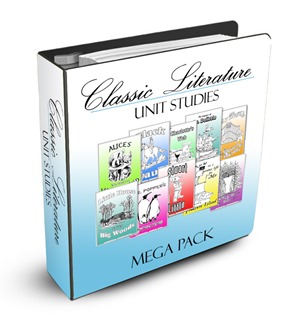 I hope you all enjoyed the 10 Days of Classic Literature series!  I realize that several of you would like to purchase more than one pack, so I added a Classical Literature Combo Pack at a discounted price!
Each unit study contains educational lessons, activities and a fun lap book that your students will work on as they progress through the book. They also include book reports, vocabulary, critical thinking, story timelines, and comprehension. These studies are geared towards grades Kindergarten-4th, but can probably be adapted for older students as well.
I really designed these units to be a fun addition to reading the classics. I didn't want them to be too stressful for myself or my kiddos, but instead give them something fun to do along with the stories to help them remember what they've learned in a fun hands-on way. The lap books included are wonderful for reviewing subject matter, and a great creative interactive homeschooling tool.
Here is a sample of the lap book created for the Treasure Island unit study.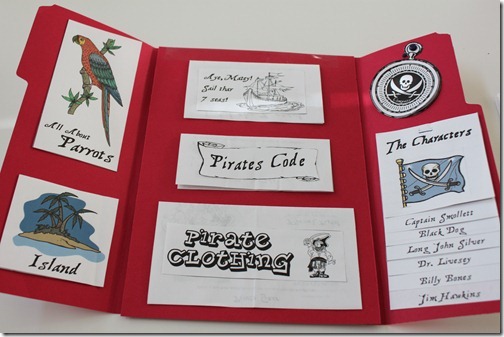 In this unit students will learn all about pirates, clothing, moral codes, pirate ships and more! They will make their own pirate "booty", do a character study, learn about parrots, create a secrete treasure map, learn to read a compass, and of course learn some pirate vocabulary!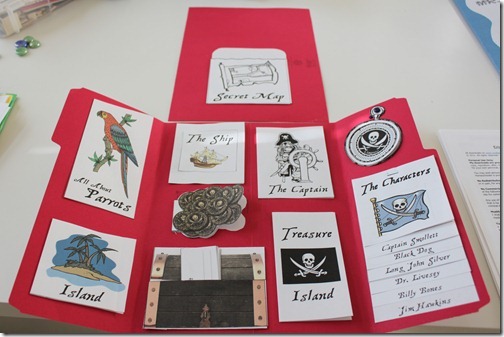 The units also include forms for predicting story plots, character analysis, identifying the protagonist and antagonist, a story timeline, and a final book report on the novel.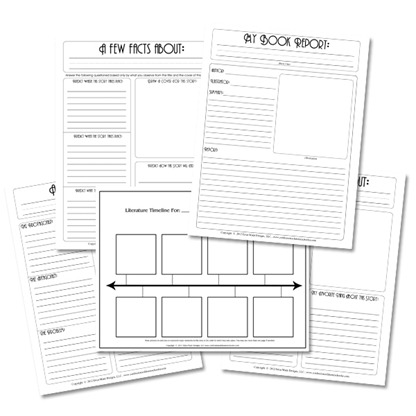 Units included in this pack:
Alice's Adventures in Wonderland
Black Beauty
Charlotte's Web
The Voyages of Doctor Dolittle
The Lion, the Witch, and the Wardrobe
Little House in the Big Woods
Mr. Popper's Penguins
Stuart Little
Treasure Island
Willy Wonka & the Chocolate Factory
Buy It: Get the whole set for just $26.00!