Do your kids ever get bored with doing school at home everyday? Looking to add in a little variety and fun? Look no further than your local library! Today I packed up bags for each of my kiddos and we headed out to our local library for a day of school!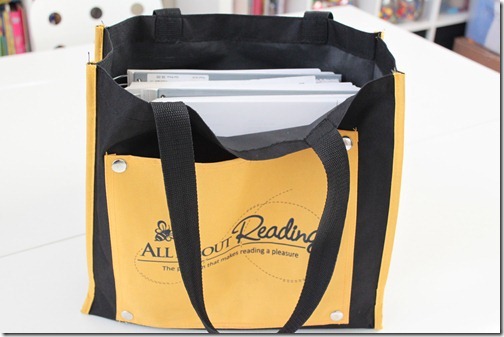 Each student grabbed a good sized bag (for example our All About Reading bag), and we emptied out their workboxes…sans really big stuff of course!
We went into the children's section of our library and found a comfy desk area to work. (Sorry for the blurry pics, I was taking them with my iPhone so as not to attract too much attention LOL!) The good thing about the children's area is that there are kids in there, so you don't have to worry about being totally quiet when working. If you have older kiddos, I'd suggest the regular area since the children's area can get a little noisy at times.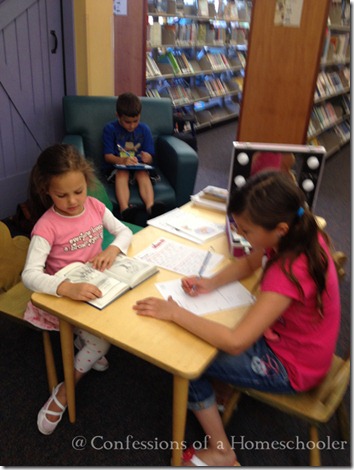 The lighted suitcase is Strawberry Shortcakes! It was a Christmas present, turned into a school work briefcase, perfect for today!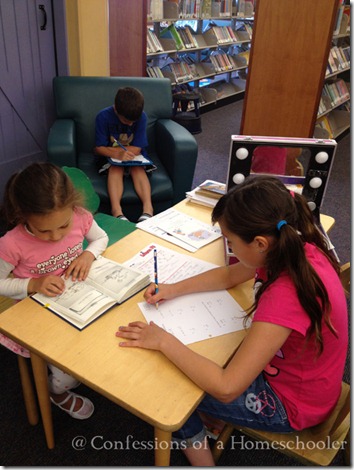 Even the Teeny Tot brought her Letter of the Week stuff with her! We just brought our Letter E binder and I let her pull out whatever she wanted to do for the day.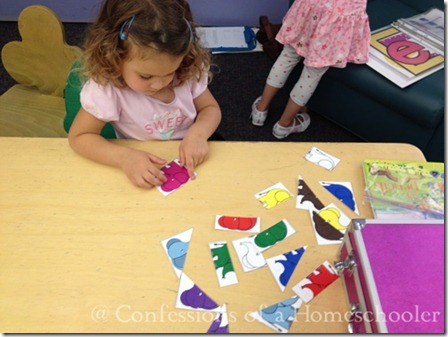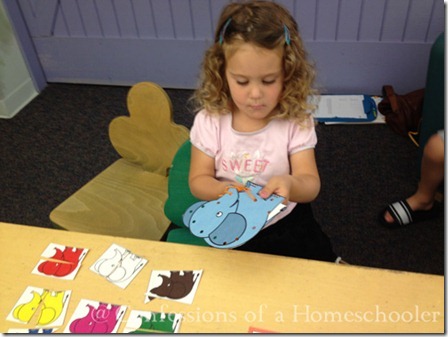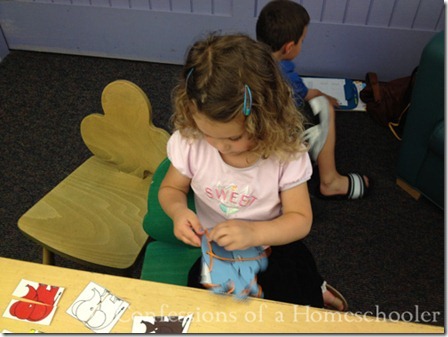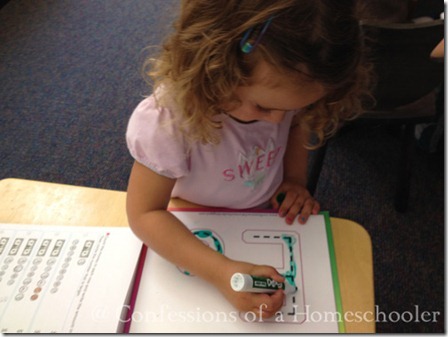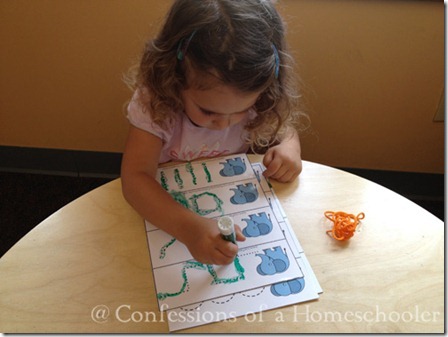 After we were done, she got to play in a little playhouse we were sitting. It had an old keyboard and mouse inside, and that thing entertained her forever!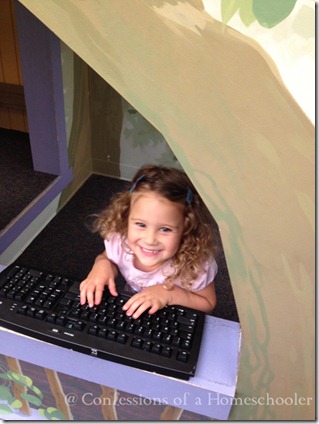 Later she found a few fun picture books to look through while the older kiddos were finishing their work. Once we were all done, we all picked some books to checkout! I'd call that a successful homeschooling day.
Homeschooling doesn't always have to mean that kids are chained to desks all day long! Use your imagination and make it fun! We even do school on the trampoline every now and then!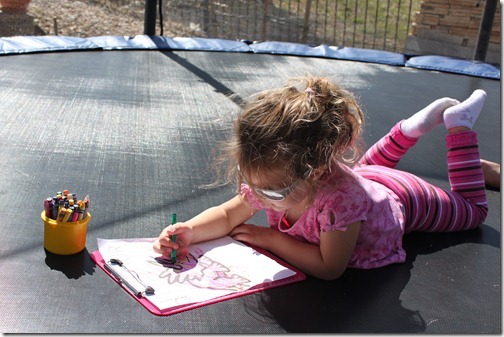 Have some fun ideas on making homeschooling fun? Leave a comment below sharing how you keep it interesting and provide a little variety to your homeschooling day!