Hi all, I have a fun and easy oil pastel and water color art project for kids to share with you today. One of you sweet readers sent me a link to Artventure.com which is an art website with some fun video tutorial art lessons. We tried one of the free lessons just for fun today and I love the results!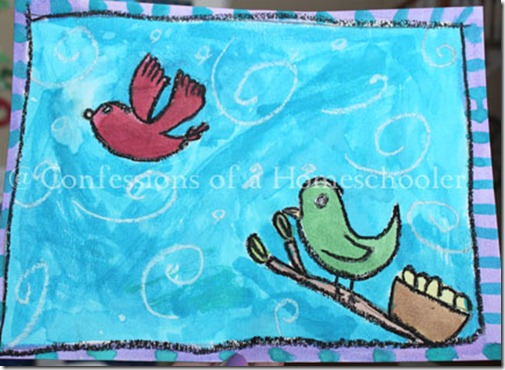 What will you need?
water color paper
water colors and paint brush
Oil pastels
Video Tutorial:
First in the video, the kiddos are instructed to draw their basic outline shapes for the birds. I had them use a charcoal pencil, then draw over it with an oil pastel since the pencils can be erased if they mess up and need to fix something. This ended up being a good choice because my kids were erasing and fixing lines quite frequently through the lesson.
The videos proceed fairly fast through the lesson, so I highly suggest you be on hand to pause the lesson as needed.
Once the drawing is complete, it's time to paint!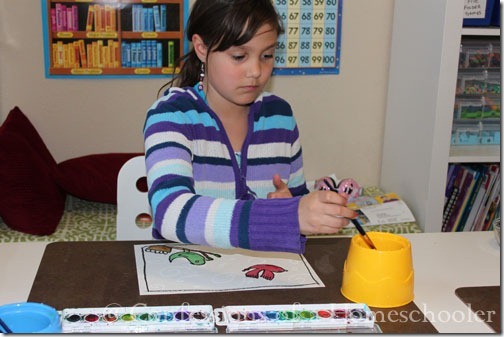 Using water colors, carefully paint in your design. You'll notice that the oil pastels resist the water color which makes for a fun design!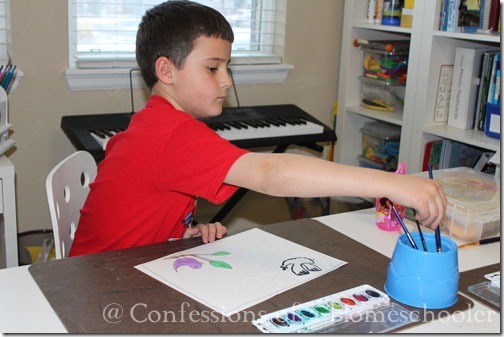 As you can see in Tinker Bells painting below, she drew white swirls onto the background of her painting. They appear once she starts adding the blue sky background to her painting.
Here is an up close look at the swirls popping out from the background.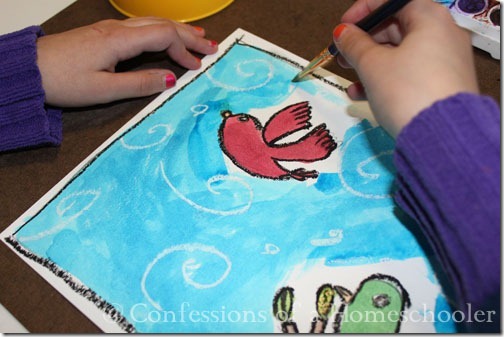 And here are our finished paintings, as you can see Strawberry Shortcake added a little next on her branch.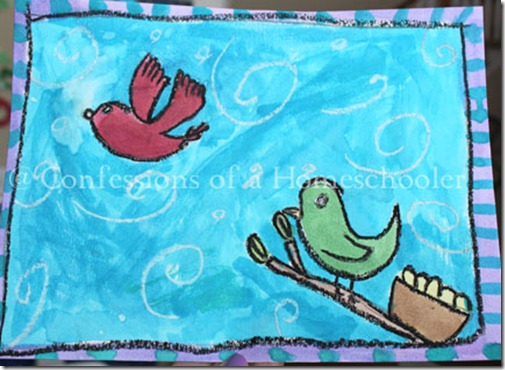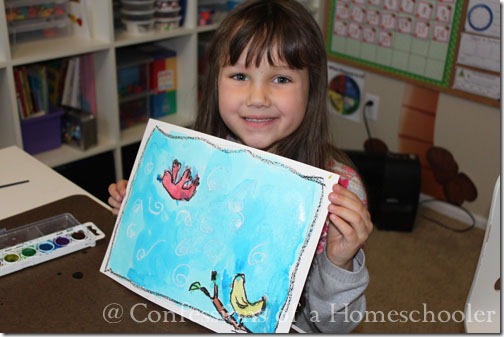 This is Turbo's completed painting…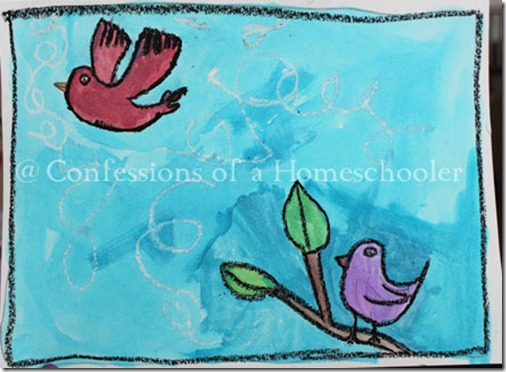 So that's it, you can really make any design you prefer using these materials. The oil pastels resist the paint so you can really use them to create any fun design you like!
Plus it's fun for the kids to see their swirls popping out as they paint the background.
Have a fun art idea to share? Make sure to leave a comment below!