Hi fellow homeschoolers! Since I know a lot of you are out there contemplating your curriculum for next year, I thought it would be fun to do a curriculum series where we can all talk about our favorites.
My "plan" is to discuss one subject per day with you all. I'll of course share my picks for the subject, and then you will all be free to leave a comment on this post regarding your favorites as well!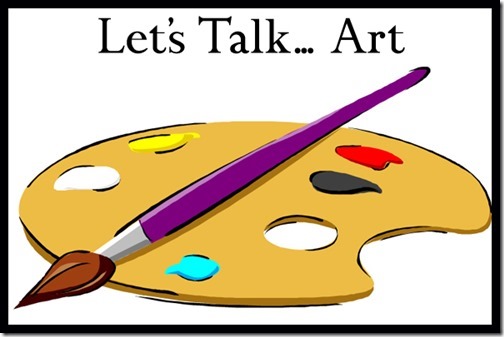 So today I wanted to talk about your favorite art program, curriculum, unit study, website, or resource. Feel free to leave a comment below with your top art picks and why so we can all share our wisdom with one another!
One of my favorite art curriculum is the See The Light Art DVDs. Not only do I NOT have to teach the actual lesson, but I can participate! And the kids love the lessons and we have been really impressed with their finished products as well.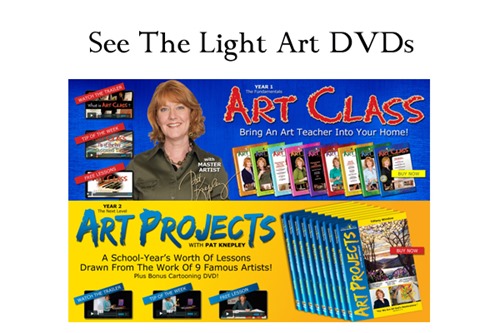 Pros:
The art project DVDs include wonderful art techniques and instruction via video lessons.
You can stop, pause, or replay the lessons as needed.
Supplies are fairly normal, they don't usually require anything that is hard to find.
Cons:
Some of the lessons can be quite long, and my students will sometimes "fast-foward" through some of the slower parts.
The DVD price might be a little high depending on your budget.
And of course we are having a wonderful time doing our Greatest Artists Units as well! I have two volumes out now for you all.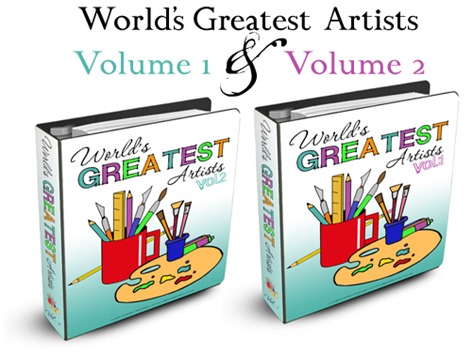 What Artists are included in Vol 1?
What artists are included in Vol. 2?
Some of my favorite art resources are found for free online! Here are my top art websites:
So, now comes the fun part!
What are your favorite art curriculum, resources, websites, etc? Leave a comment below discussing your choices for art this year and why.
Feel free to ask questions or reply to each other too!
It's my way of doing a forum without actually doing a forum haha!
And hopefully this will help us all as we start the process of researching curriculum, and trying to decide what will be the best fit for our homeschool.
Note: Please keep today's conversations geared towards ART, I will be posting one for each subject separately so we can keep our comments organized.
Disclosure: This was not a sponsored post, I may however be affiliated with one or more products mentioned. The opinions expressed in this post were not influenced by the company. They are products I have used and felt like sharing, cuz' it's my blog and I can if I want to.