We've recently had the pleasure of reviewing some great educational resources from DK Publishing. They offer some really cool educational books that are great for supplementing your homeschooling.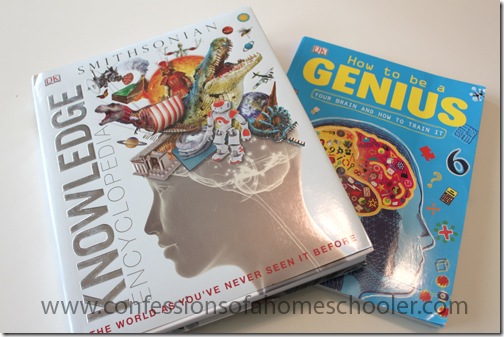 One of the books we received was "How to be a Genius". This book covers all kinds of things about the brain, different functions it performs, states of your brain, and also has cool games, quizzes, puzzles, brain teasers, and more.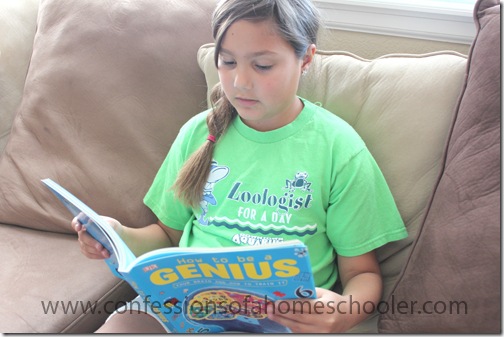 The Smithsonian Knowledge Encyclopedia was the other one. This one was probably my favorite. It is divided into 6 chapters – Space, Earth, Nature, Human Body, Science,& Technology, and History & Culture. It also includes a helpful reference section.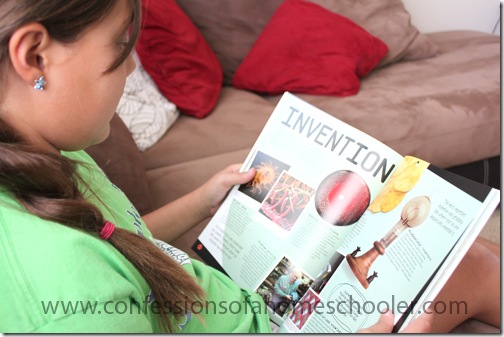 As usual with the DK books, it's full of colorful pictures as well which my kiddos love! And this one includes all kinds of fascinating facts, maps, & timelines.
Now as a Christian blogger I feel compelled to mention that this book is written from an evolutionary standpoint. For us, we've discussed both evolution and creation so my kiddos are well aware of both. However we choose to approach our schooling from a creation standpoint. So whenever we get to a section of material that is written from a different perspective, we look at it in relation to a Christian world view, and discuss as necessary. Thus, books such as these are still easily used in our home.
One of the other fun books we received from DK Publishing this time around was the Ultimate Sticker Collection: Star Wars Battles of the Clone Wars.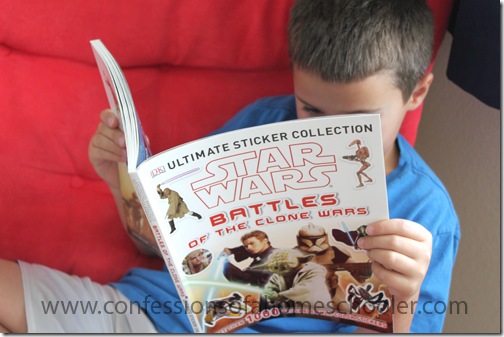 Turbo was all over this book. It's full of over 1,000 colorful stickers that he added to the book as he read through the story.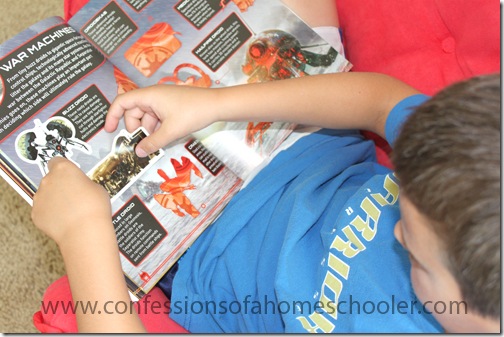 We also received LEGO Star Wars: The Yoda Chronicles book. It's a brand new series from DK that covers Yoda's adventures from his leadership of the Jedi council to his many duels and light-saber skills! This one isn't so much on the eudcational side, but it was definitely made the top 10 reads on Turbo's reading list this year!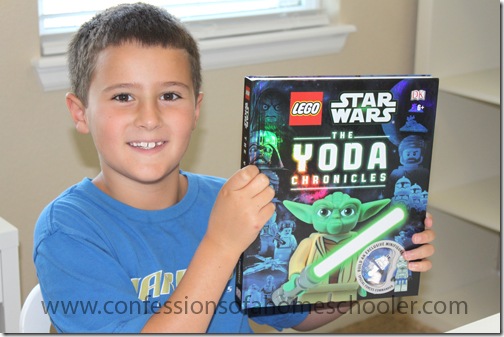 And it came with a fun action piece as well, which is always considered a good thing in the Confessions household.