Welcome back to another post in my Homeschooling 101 series! Today we get to some of the fun stuff…choosing curriculum!
Over the past few weeks we've discussed getting started (part 1 & part 2), planning ahead, and homeschooling methods and styles. Now today we're going to dig in and start talking curriculum! (This post may contain affiliate links.)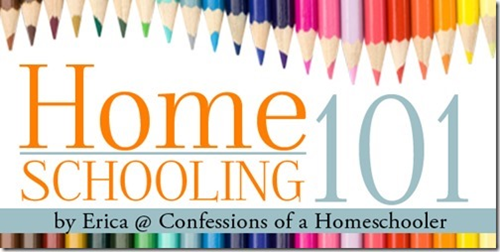 Choosing curriculum is the fun part in my opinion, but I also realize that it can be quite overwhelming with all of the zillions of choices out there!
The best way I've found is to just dig in and get started! Normally I'll start with one subject and then move my way down the line. If' you've followed this series you'll remember that the first part talked about choosing which topics to teach. If you missed that one you might want to check back before reading on.
Once you've selected your subjects, choosing curriculum will be a little easier.
As you begin to research, start writing down your top picks on a curriculum form such as the "Our Curriculum" form provided in my Homeschooling 101 eBook. As you go fill out the subjects you'll be covering, the curriculum you have chosen for a particular subject (If you are undecided leave it blank, or list a few of the curricula you are considering for that subject). You'll also want to note the cost of the curriculum if purchased new or the best online price you can receive including shipping costs.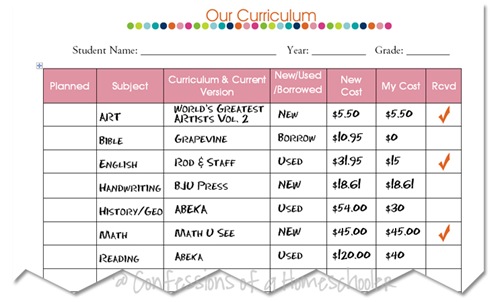 This form will greatly aid you when actually ordering your curriculum from an online website, or from a used curriculum fair.
Some things to keep in mind when selecting curriculum:
Is the curriculum independent or teacher lead? Make sure you have a blend of styles so that you are not overwhelmed with highly intensive teaching types of curriculum. Having a nice mix of these allows you to direct one student to do something more independent while working one-on-one with another student at the same time. It also teaches your child to learn to work independently as well.
Cost: If cost is a factor for your family, as it is in most homeschools, make sure that the curriculum you choose is in line with your budget. Don't get swept into thinking that expensive = better. There are numerous budgetary options when homeschooling, and there are even websites dedicated to homeschooling for free.
Teaching Methods: As I mentioned previously, there are several different teaching styles as well, and I'm a firm believer that your teaching style is just as important as your student's learning style.
Student Learning Styles: While each person is unique in their preferred learning style, I prefer to pick a curriculum that will appeal to all of these styles together to create a more well-rounded learning environment.
Choose curriculum you'll actually use! Remember, a curriculum might look great, but if it takes up too much time and energy on your part, you'll soon find yourself procrastinating by putting off the lessons. There will always be new curriculum to try, and a thousand different philosophies on teaching. Choose with what feels comfortable to you and fits your needs.
Now What?
To help narrow your search I have added a list of some of my favorite curricula for each subject. This is not an exhaustive list of curricula available, however is a guide that will help you get started in your researching process.
You might also check out my Homeschool Curriculum Review Forum posts to get some more ideas!
ART:

BIBLE:

ENGLISH/GRAMMAR/ VOCAB




FOREIGN LANG.

HANDWRITING

HEALTH

PHYSICAL EDUCATION

HISTORY/GEOGRAPHY

LITERATURE

MATH

MUSIC

PRESCHOOL

READING/PHONICS

SCIENCE

SPELLING
TYPING
Vocabulary
WRITING
Well, I think that's enough information to keep you going for now, don't you? Take your time when selecting curriculum. Once you've compiled your list of "must have's" it's time to go get you some! We'll be talking about gathering curriculum in our next Homeschooling 101 post, so make sure to stay tuned.
Want more information? Check out Homeschooling 101: A guide to getting started!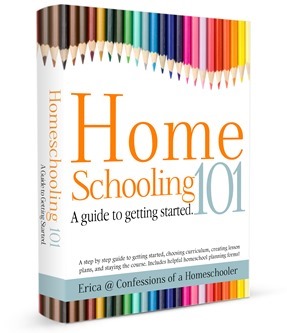 Our Homeschool: Here is a list of posts on our curriculum choices, our schoolroom setup and our daily schedule.
Here are some more helpful posts for new homeschoolers getting started:
Disclaimer: I am not a legal attorney, nor do I have a degree in law. The information contained in this Book is what I have gleaned from my own research and should not be taken as legal advice. If you have any questions regarding homeschooling, please refer to the laws in accordance with your own state, or seek professional legal counsel.