Hi everyone! I have a super fun review and discount coupon for you today from Lakeshore Learning! The Teeny Tot was super excited to receive the Lakeshore Learning Count & Compare game!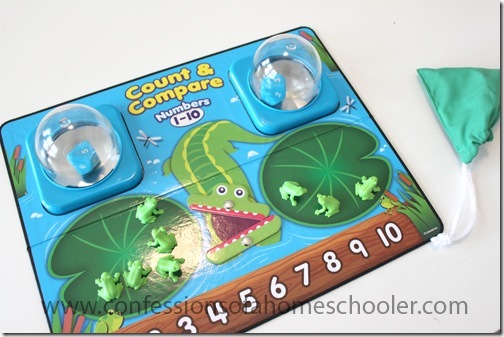 I mean who doesn't love those little die poppers and baby froggies? The Teeny Tot had so much fun popping the die and moving the alligator mouth that she didn't even realize she was learning!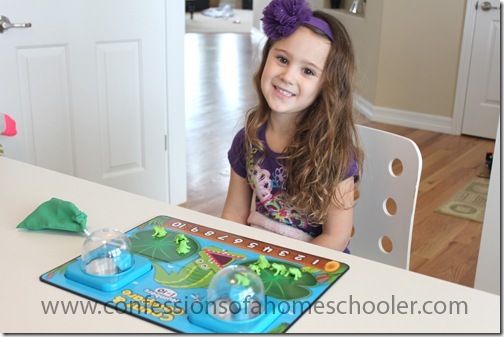 The concept of this game is simple. Your child pops the die on both the right and left sides of the board. Then they place that many frogs on each lilly pad under the popper.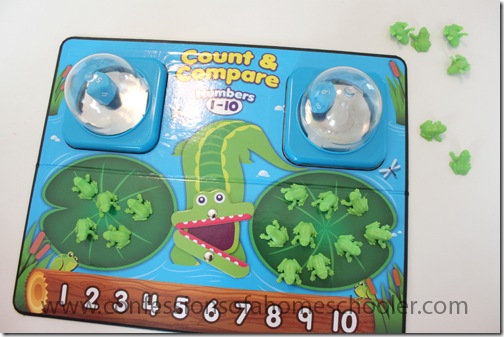 Next they move the alligator's mouth so it's open towards the side with the most frogs. Because everyone knows the alligator wants to eat as many frogs as he can!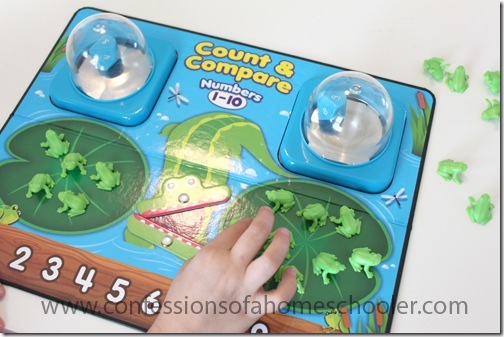 This game is great for 1-10 number recognition, counting skills, and of course teaching greater than, less than, and equal math skills to preschoolers.
For those ready to move on to larger numbers, they also offer a Count & Compare Big Numbers set along with a ton of other great math games!
GET IT!
Does this sound like fun for your kiddos?
Lakeshore Learning has a special 20% off coupon just for my readers!
Click the coupon below to print to use in stores, or enter coupon code: 7700 at your online checkout!
Coupon valid through 03/31/14 11:59p.m. MST.