Hi everyone, it's that time of year again! And I've been getting tons of emails asking what we'll be using for our 2014-2015 school year!
So without further ado, here are our curriculum choices for the 2014-2015 school year.
Teeny Tot: Kindergarten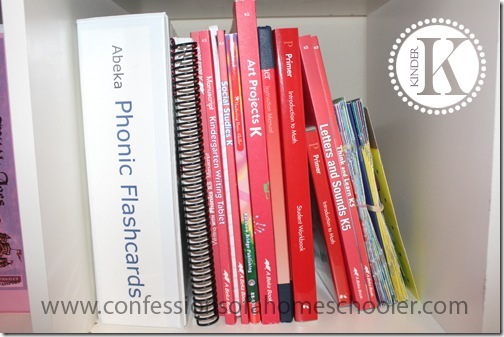 Tinkerbell: 3rd Grade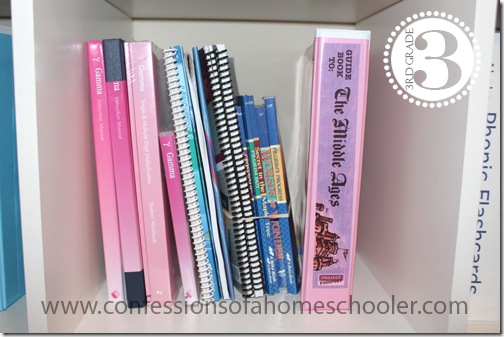 Turbo: 5th Grade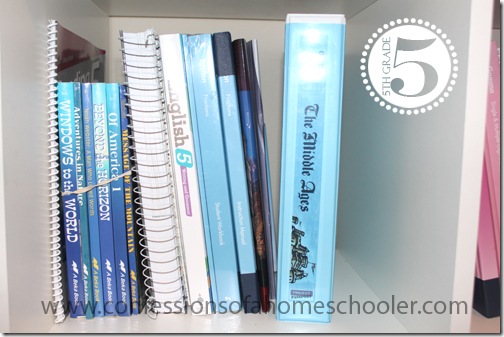 Strawberry Shortcake: 6th grade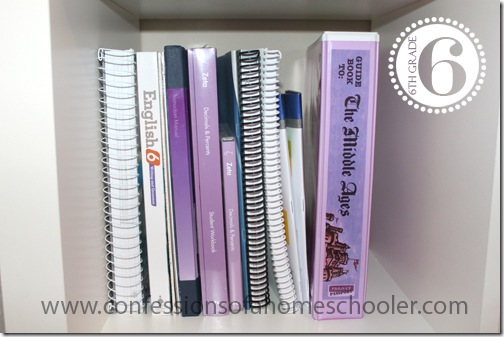 Extra-Curricular Activities:

NEW!!!
We are trying out a new history program this year, the Homeschooling in the Woods Time Traveler's units. They look like a lot of fun, and we're excited to give them a whirl! Right off the bat I will say that they're kind of labor intensive to prepare. It took me a solid FULL day to print everything, organize it all, then another day to add it to my lesson plans for the year. But it's more hands on and exciting than Abeka and we're just ready for a change. Honestly Abeka is fine and we'll probably go back to it at some point, but I wanted to do some more fun things while my kids are still young and we're not worried about high school credits…which is just around the corner for us…ugh!
We're also trying a new Bible program The Picture Smart Bible. My kids have loved Grapevine, but we've done almost all of their units, and the Picture Smart Bible looks like it's an excellent choice for a little older kiddos as well. So we're really excited to try something new.
Strawberry Shortcake chose photography for her extra elective this year. My friend Ernie at Foto Finch has developed a photography curriculum for Jr. High to High School students, but I took a look at the lessons and think that she'll do fine with the Composition & Photojournalism one. I'll have a review coming up soon once we get more into the program. But I can tell you she's excited to get to start photography. Maybe she can take over my blog someday ;o)
The last new to us curriculum we're trying out is the Vocabulary Workshop. I wasn't thrilled with Wordlywise, and so I moved to Evan-Moor Vocabulary Fundamentals which were fine for last year. But I had a friend who teaches English that suggested Vocabulary Workshop so we're going to try it out for a year. Just a note…it is a secular curriculum.
And there's our 2014-2015 curriculum choices!
Need HELP GETTING STARTED?????  Get your copy of Homeschooling 101: A guide to getting started!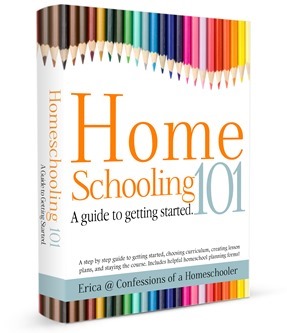 Need PLANNERS? Check out my fun homeschool lesson planners!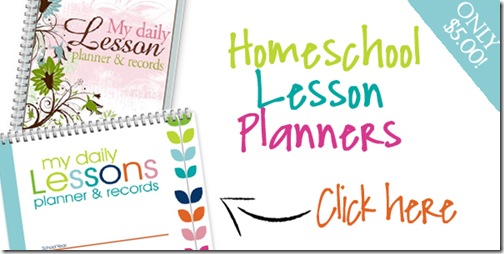 Need MORE IDEAS? Check out the awesome curriculum available on my website!
Aside from the preschool and kindergarten curriculum all of my units are geared towards elementary aged students from about  kinder-6th grade.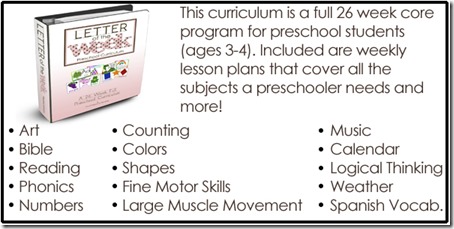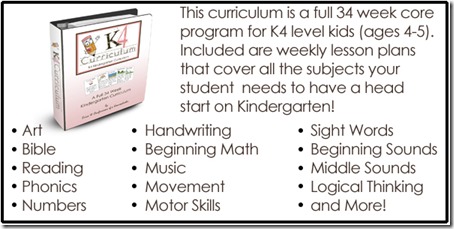 Road Trip USA & Road Trip USA Animals!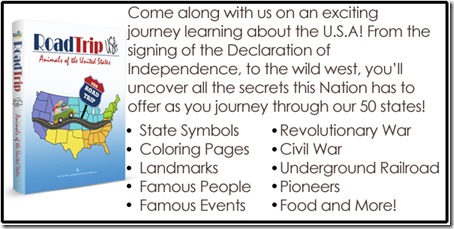 Expedition Earth World Geography & Animals of the World: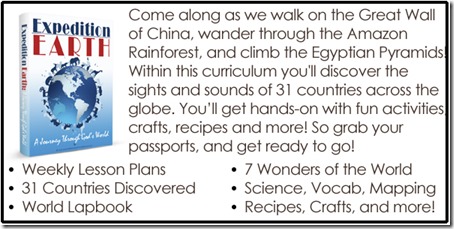 World's Greatest Artists Vol. 1 & Vol. 2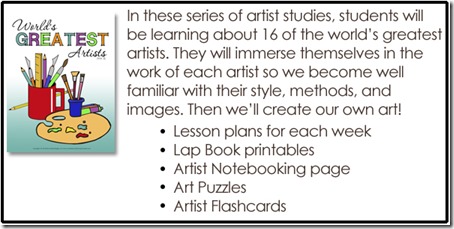 World's Greatest Composers Vol 1 (Vol. 2 NOW AVAIL!)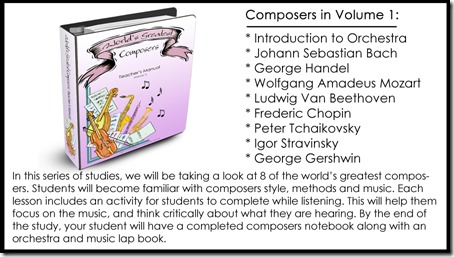 Classic Literature Unit Studies (Vol. 2 & 3 NOW AVAIL!)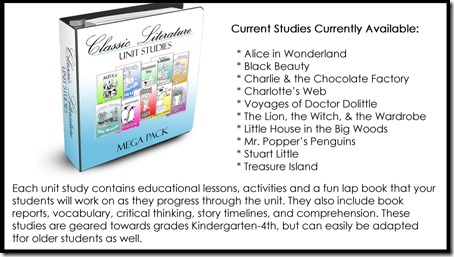 Scientists & Inventors Unit Studies: