Yay! Guess what time it is? Can you guess?
That's right, it's the most wonderful time of the year! It's officially holiday season with twinkle lights, snowy nights, and yummy dinners to warm the whole family!
I have another monthly meal plan for you today fully of yummy fall goodness. And as always my plan includes meal ideas for breakfast, lunch, dinner, and snacks!
And this meal plan is my favorite because it also includes a bunch of delicious Christmas baking recipes for snack time! Make sure to include your kiddos in these, most of the recipes are kid friendly, lots of fun, and great for creating memories!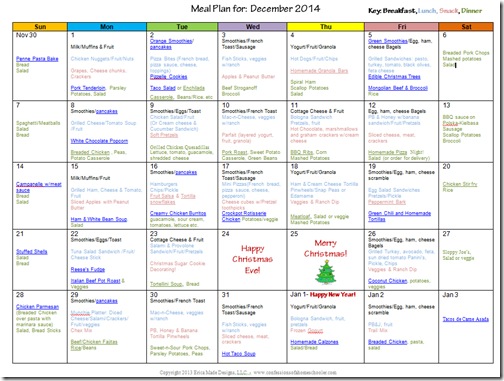 Download the 2014 December Monthly Meal Plan:
If you haven't already used this before, you can click on any of the underlined menu items to get to the recipe.
I like to shop once a week, so I just make a list off of my menu plan and head to the store. I find that I spend less when I shop off of a list, then flying by the seat of my pants. I also end up with ingredients that will actually go together instead of a bunch of random items that don't amount to anything.
For more fun recipes, visit my Recipes Page!
Here are some of our favorite smoothie recipes, just click on the image below!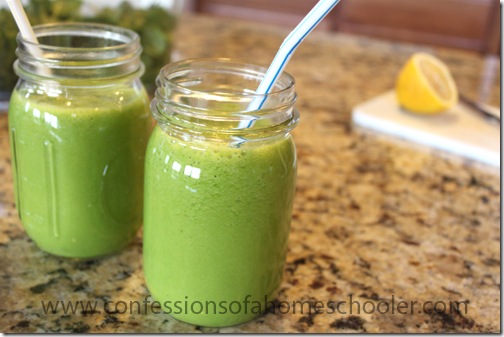 Have some recipes to share? As always make sure to leave a comment below if you have any good recipes to share!