Good morning readers! We had another great LEGO Education group again this month! This time we worked on building and using cranes!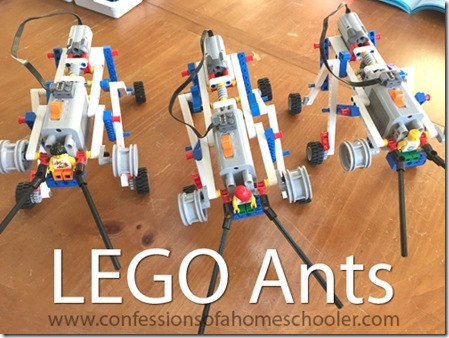 This month we created LEGO Ants which were probably one of the more enjoyable creations! Well, the most entertaining anyway!
We had battles…and races…and fun!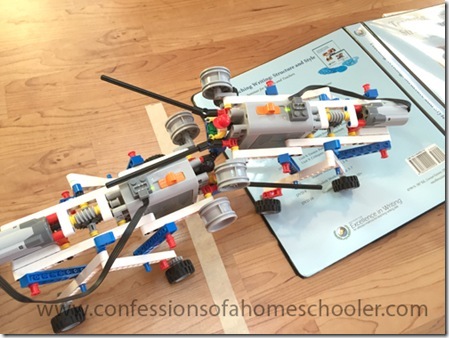 I've had several questions about the LEGO Education Simple & Motorized Mechanisms, and I do have to say that we LOVE IT! The lessons are great, and it could definitely suffice as a portion of your science or robotics class for the year. There are about 34 lessons in the Activity Pack, so you could do one per week to make it last for the whole year if you wanted to use it as a formal curriculum.
We've been using the kit for about 2 years now because we meet once a month for our co-op. But you could certainly do it more often if you wanted to!
You do need to purchase the activity pack (lessons) separately from the base set if you want the curriculum to go with your base kit.
They recommend 1 kit per two students since the lessons are done as a team.  One student builds their half of the project from book A, and the other builds their half from book B. Then they put their parts together to form the final model.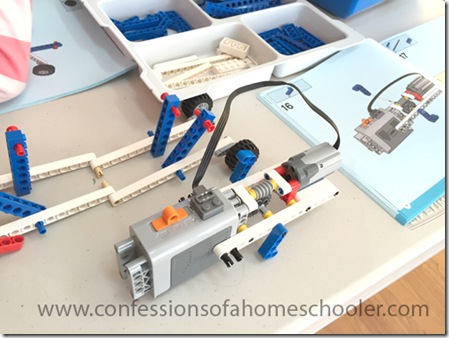 The activity pack comes with critical thinking questions and helpful suggestions or thought-provoking ways to improve the models. And we usually complete a lesson, then let the kids have fun altering their projects to make them better.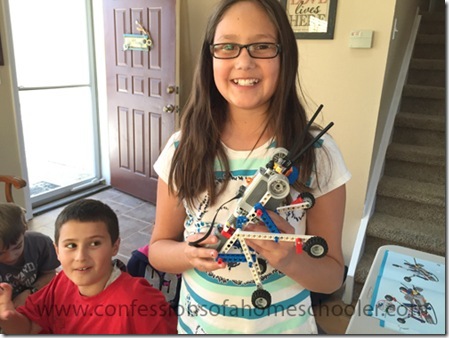 Here is a fun little video showing our LEGO Ants in action!
And here they are in all of their glory—our LEGO Ant army.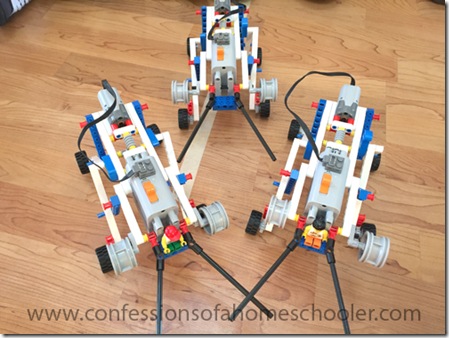 For more information on the Simple and Motorized Mechanisms curriculum visit the LEGO Education website!
Disclosure: LEGO Education provided our group with the Simple and Motorized Mechanisms base set for review purposes. Any views or opinions expressed in these posts are mine and not LEGO Education. LEGO Education does not endorse the opinions of any individual or institution, other than those expressed by a LEGO Education staff member acting in an official capacity.