Hi friends! I made these fun and colorful Bible Bookmarks to help my kids read through the whole bible in two years. And of course, I wanted to share them with you as well!
Since we've been using the same devotions for a few years now, I thought it might be nice for a change of pace. So this up coming year we're going to try a new one. The one we've chosen for my older kiddos is One God, One Plan, One Life by Max Lucado. It has a short daily devotion based on a verse from the Bible along with a thought provoking question at the end of each day.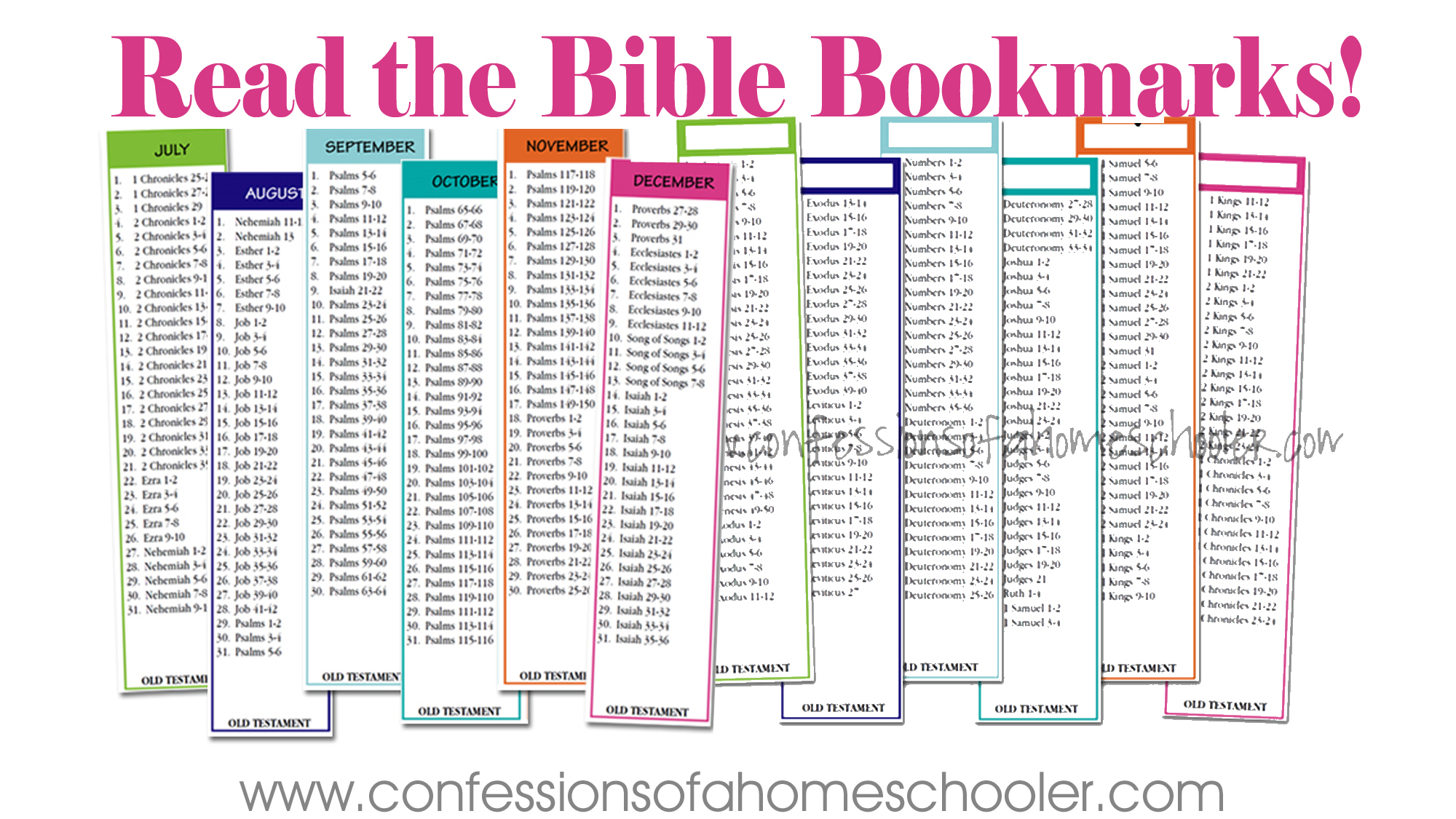 My youngest is going to be using Indescribable – 100 Daily Devotions about God and Science by Louie Giglio. This devotion is great for younger kids and includes a daily devotion along with activities and a closing prayer. The devotion focuses on space, galaxies, planets, stars, earth, geology, oceans and weather.
Since neither of the devotions include a very long daily Bible reading assignment, I wanted to add in some daily Bible reading to help keep us in the Word.
Since reading the Bible in a Year can be difficult even for adults, I wanted something that was a little more realistic for my kiddos. And so I created these "Read the Bible in Two Years" bookmarks for them to use.
And really they aren't just for kids, I plan to use them as well so we'll all be reading through the Bible together and we can discuss what we've read each day.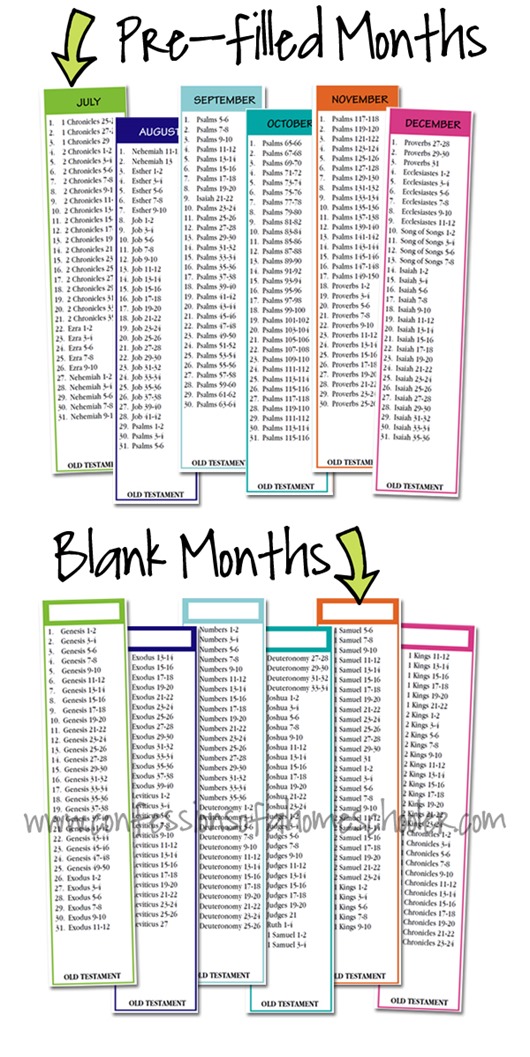 –>> Download the Bible in Two Years Bookmarks here! <<–
To make them a little more user friendly for you, I've created a few versions of the bookmarks. They include:
Monthly bookmarks to read through the Bible in two years
Bookmarks by Old and New Testament
Bookmarks for Individual books of the Bible
I also included prefilled months for January – December along with blank bookmarks so you can start the reading plan any time of the year!
I hope you enjoy these, and if you have any suggestions on how to make them better, let me know and I'll do my best to make them as easy to use as I can!
Happy Homeschooling!