Guten Tag!
I am so excited to release my Daily Learning Notebook for you all in German! YAY!! It's been so cool to see how many people use my Daily Learning Notebooks. And I can't tell you how excited I am that so many people have come forward to help translate them into other languages.
I think these are such a fun way to learn the basics of a new language, or to help learn in your own native language as well.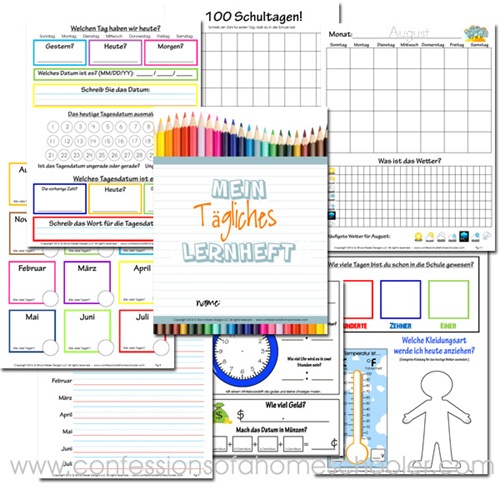 –>> Get the German Daily Learning Notebook here! <<–
The Daily Learning Notebook is a fun way to review basic math & calendar skills each day!
NOTE:The photos below show pages in English, however your pages will be in German.
The first page talks about today's date, days of the week, and numbers:
What day is it?
What was yesterday?
What will it be tomorrow be?
Write the date
Color in the day number
Is today's number ODD or EVEN?
Write today's number
Write the number that comes before and after today's number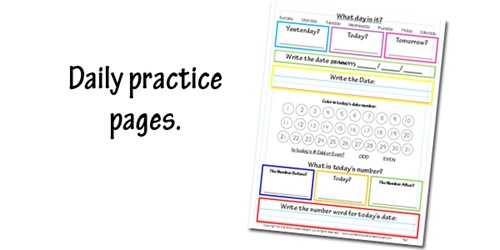 The next page covers money and time:
What time is it?
What time was it 1 hour ago?
What time will it be in 2 hours?
Make the date in coins.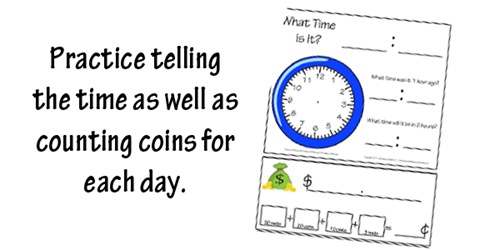 Tally Marks: We also keep track of our days in school using tally marks, at the end of the month we'll count up all of our school days then write the number in the circle at the bottom of that month's box.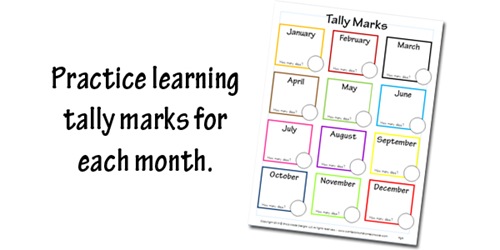 Place Value & Temperature: Practice place value using today's date, as well as telling the temperature.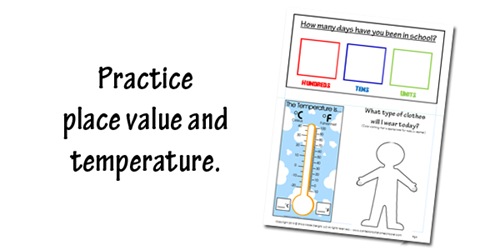 Name Writing Practice: This download includes blank writing lines so that your students can practice writing their names. There is only one per month, but if you want them to have more practice you can print extra pages.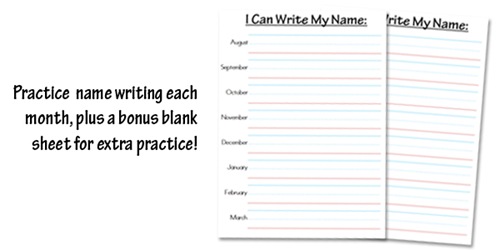 100 days count down: We're also keeping track of our days in school up to 100. If you can't read the numbers below, don't worry! Strawberry Shortcake has taken to writing fancy little stick people on all of her numbers…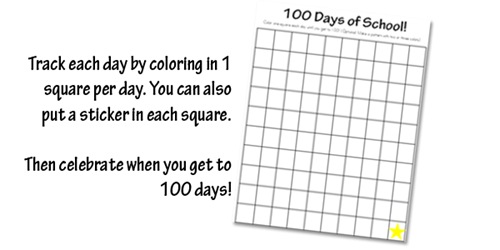 Monthly Calendar and weather tracking: We are also tracking our calendar days in school, they'll write the month on the top of each calendar, then write the day's number each day. At the bottom of the page is a place to track weather for each month. At the end we'll discuss which type of weather we had most, least, etc. (The download has months in year order: JANUARY – DECEMBER)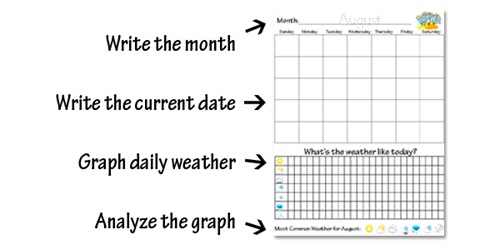 –>> Get the German Daily Learning Notebook here! <<–
Ready for more of a challenge? Check out my other Daily Learning Notebook versions below!
MAC USERS: You will need to Install Adobe Reader, then set it as your default program to open PDF files. This will resolve any weird viewing issues you may have with PDF files. Safari tries to open the file in preview instead of full view which causes issues viewing and printing files. Hope that helps!