Good morning, γεια σου (pronounced yah-soo) and welcome to our Expedition Earth week on Greece!
Here are some fun things that we learned about this week:
Where Greece is on the world map & located the Aegean Sea
A song in Greek
How to say Hello in Greek: γεια σου (pronounced yah-soo)
How to pray for the Greek people
About children in Greece
Learn about the Greek Parthenon
Learn more about Greece from National Geographic Kids
Completed our Greece lapbook activity
Completed and classified animals of Greece
Learned about the seashore habitat and animals
Learned new Geography vocabulary terms
Made Kourabiethes (Greek Butter Cookies)
Learned a bit about Greek Sculpture
We found Greece on our world wall map and added our flag to mark our journey.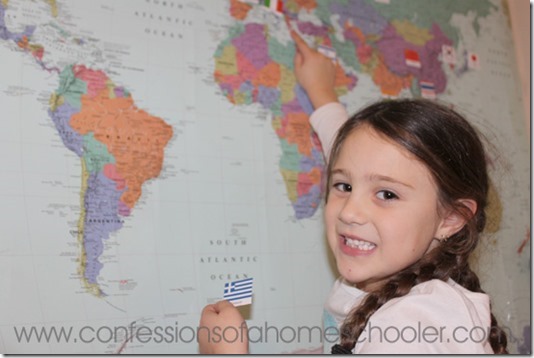 Of course we stamped our passports and added the entry date of our visit. Our book is getting full!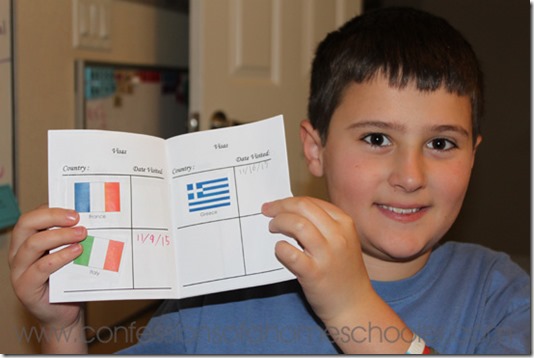 And we learned how to say hello in Greek, and greeted one another with that all day long!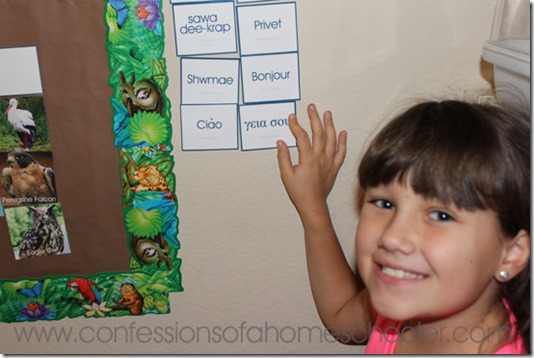 We also learned about the Greek flag and what the colors and design represent.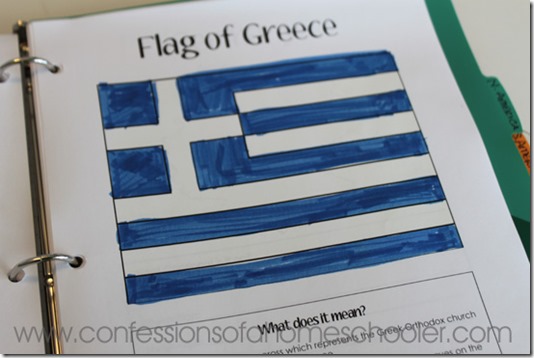 Since Greece is on the sea, we made this fun seashore 3D mini-book from our Scholastic Animal Habitats book.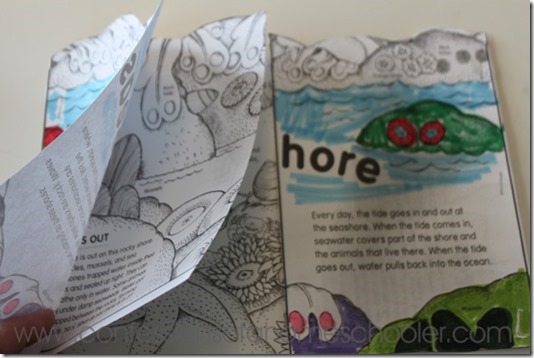 We learned about the Greek Parthenon, and tried to build out own using Flora Craft Bricks.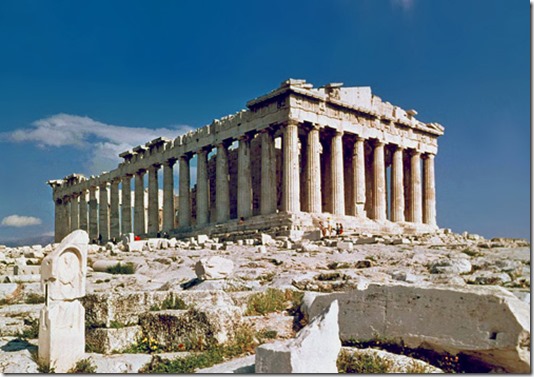 We located the country on in our atlas using our mapping coordinates. Then we located the capital city and any other major landmarks.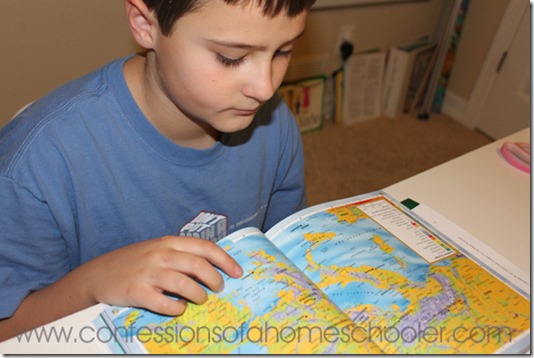 We also learned a lot about the basic facts on Greece and labeled any landmarks and seas.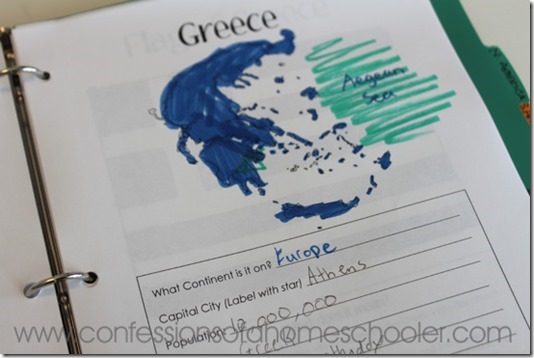 Of course what would the journey be without learning about some really cool animals found there! We talk about their habitats, and fun facts for each one then add them to our wall.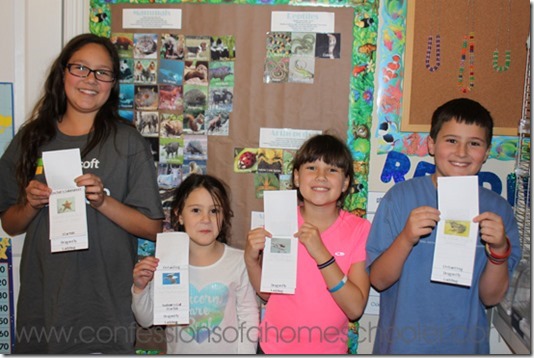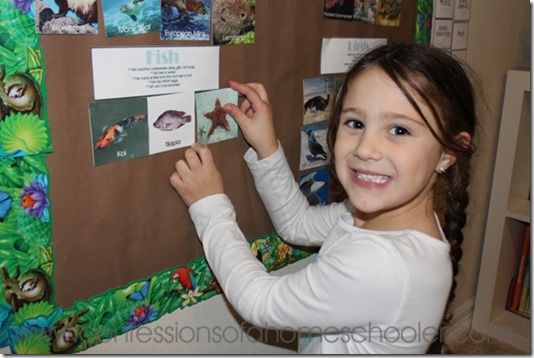 We also created a fun post card to add  to our collection.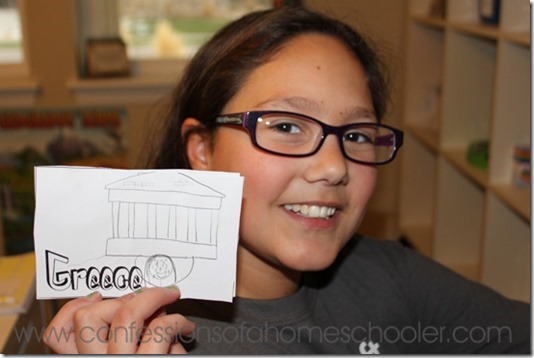 And we filled in our mini-book with the basic facts including one of our favorite fun facts and added it to our world lapbook.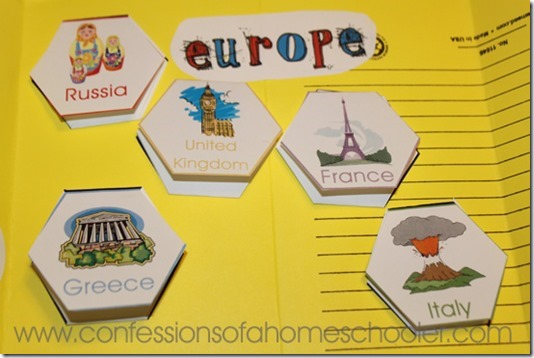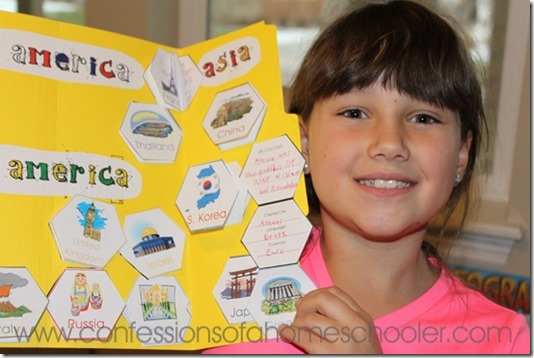 And as we try to do at the end of each week, we went out for Greek food, which for us that meant gyros! But sadly I wasn't thinking ahead enough to take a photo LOL! But I assure you they were yummy!
And TBT 2010, we made some Kourabiethes (Greek butter cookies). They turned out well!
And that's it for this week's Expedition Earth journey through Greece!
Click here if you'd like to follow along with our Expedition Earth Geography Curriculum Journey!
Expedition Earth is a hands on world geography curriculum that covers 31 countries across the world. It is designed primarily for K-5th grade students. Students will learn the continents, oceans, people, cultures, animals, climates, try new foods, crafts and more, all through hands-on activities!