Hey guys! Today I'm sharing some more homeschooling tips with you all. One of the more helpful things that we do prior to starting each year is to set up some basic homeschool rules. Today I'm talking all about what our basic homeschool rules are and how they've helped in our homeschooling journey.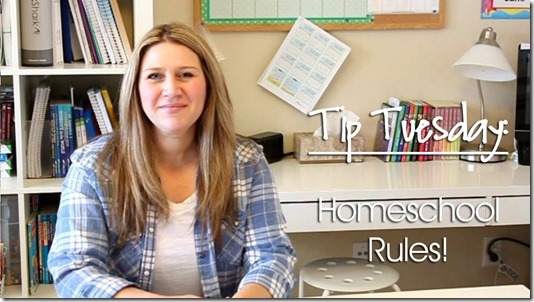 One of the things people tend to overlook when starting out with homeschooling is the need for some type of organized discipline. Both students and parents can be so excited to start that they overlook this necessity. By outlining the expectations for your homeschool and home, you will save yourself and your children from much heartache.
We've all gone through it, the beginning "homeschooling honeymoon." Everyone is excited to start, and looking forward to all of the fun they're about to have. You as the homeschooling parent have researched, planned, and prepared a year's worth of fun activities. You'll find yourself excited to impart all of your new found wisdom onto your beautiful children.
Unfortunately after about the first week or so the excitement can start to fade. Students and parents realize that they are actually required to do work that it isn't all fun and games as they originally dreamed.
And the truth is homeschooling can be fun, and it creates a wonderful bond between parent and child. But it is also hard work. Just as in a regular school setting, there are certain tasks that need to be done. Having defined your homeschooling goals, like I mentioned in my "Get a Vision" video, will greatly help in this area as well. You will know when it's okay to let something go, and when there is an opportunity to teach your children what it means to be diligent and hard working.
Prior to starting your homeschool year, I highly suggest creating a basic set of rules. Keep them basic and easy to remember. If needed, list some pre-planned consequences for broken rules to help alleviate any pressure on the homeschooling parent to come up with a discipline on the fly.
Check out today's Tip Tuesday: Creating Rules for Your Homeschool where I'm sharing what our basic homeschool rules are, and how they've helped our family in our homeschooling journey!
I hope you enjoy today's Tip Tuesday! As always if you have a Tip Tuesday video idea you'd like to see, please leave a comment below and I'll see what I can do to include your topic in the series.
Thanks for stopping by and Happy Homeschooling!
Want to see more of my Tip Tuesday Videos? Make sure to click the image below to check out all of my homeschooling tips!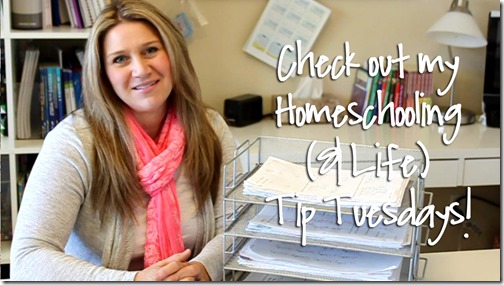 For more information on homeschooling check out my Homeschooling 101: A guide to getting started!