Good morning everyone! As promised, I have a video review for you of the Kay Arthur Discover 4 Yourself Inductive Bible Studies for Kids series. These studies are great for kids grades 4-6. They cover a variety of Bible topics and passages and teach your kids how to study the Bible independently.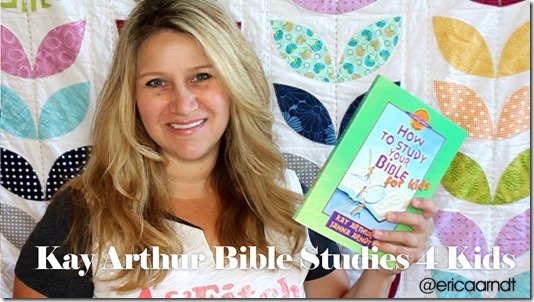 If your child hasn't ever done a Bible study before you might want to start with the "How to Study Your Bible for Kids" book. It introduces your kids to the basics of how inductive Bible study works. And gives them an overview of people in the Bible, miracles, and adventures found in the Bible.
Each book includes directions as well as instructions for the students to complete as they go through the study so they are basically self contained. Students will be writing inside these books however, so you'll need to purchase one per student.
Learn more about the Kay Arthur Bible Studies for kids here!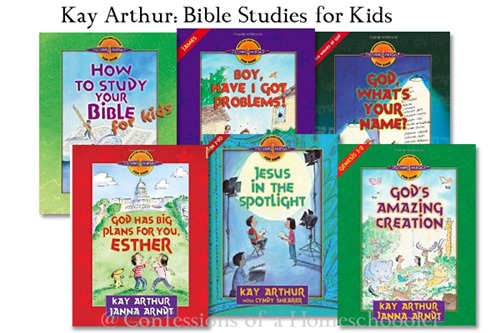 Watch today's Tip Tuesday: Kay Arthur Bible Study For Kids video review here:
Here are all of my FREE Bible Printables & Resources:
Bible Printables for Mom:
Bible Printables for Kids:
Character Studies:
Looking for something a bit different? Check out my Bible Curriculum Forum to see what other curriculum I recommend!