Hi everyone! Today I'm sharing our 2016-2017 Homeschool Supply Haul with you.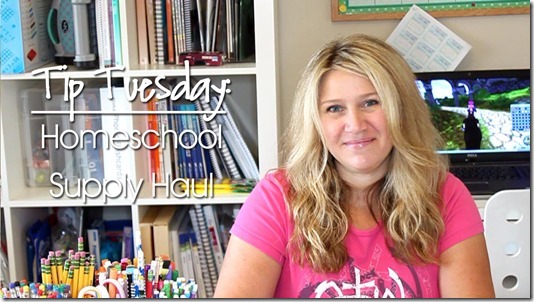 We have four children and this year we spent about $150 on supplies total. I usually average around $100-$150 on supplies including a few extra things that we have to purchase for their weekly options program. This year I ordered most of our supplies online, but I did pick up a few extras at a local store as well. I hope you enjoy this video!
Watch Tip Tuesday: Homeschool Supply Haul here!

Here are some links to products mentioned in the video, I think I found everything, let me know if I forgot anything!
(Disclosure: Links below are Amazon affiliate links, I do receive a small compensation if you purchase products from these links. So thank you for helping to support my blog!)
So that's our homeschool supply list for this year. I didn't have to buy any paper, binders, or file folders this year since we had plenty left over from previous years. Yay!
I hope these Tip Tuesday videos help encourage you, I know getting started can be overwhelming! If you have a suggestion for a Tip Tuesday video, make sure to leave a comment below!
I hope this video helped you out, feel free to email me if you have any questions you can also post a question on the COAH Community to see what other's are using as well!
To keep up with our shenanigans, feel free to follow me:
Want to see more of my Tip Tuesday Videos? Make sure to click the image below to check out all of my homeschooling tips!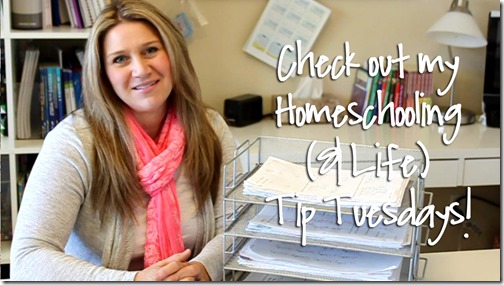 Want more information? I wrote a book called Homeschooling 101 that will help answer all of your questions on how to get started homeschooling, choosing curriculum, creating lesson plans, etc. For more information on homeschooling check out my Homeschooling 101: A guide to getting started!