Good morning everyone! Since Easter is coming up, I thought I'd share a fun snack idea that is probably one of my kiddos favorites! I've seen these all over pinterest, but haven't ever made them myself, so I figured it was a good time to go for it!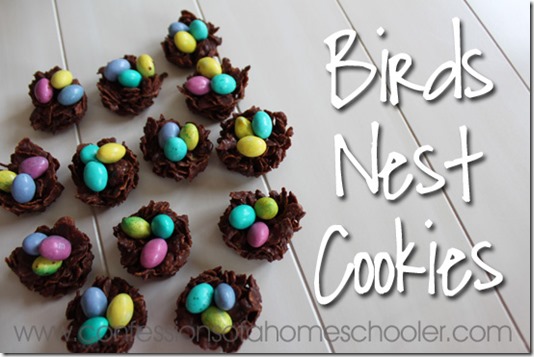 They're these super cute little Bird's Nest Cookies and I just think they're so sweet! Literally LOL! But seriously, they're a super adorable Easter treat idea, and would make a fun party snack too!
So let's get started yeah?
But first another cute picture of these delectable treats!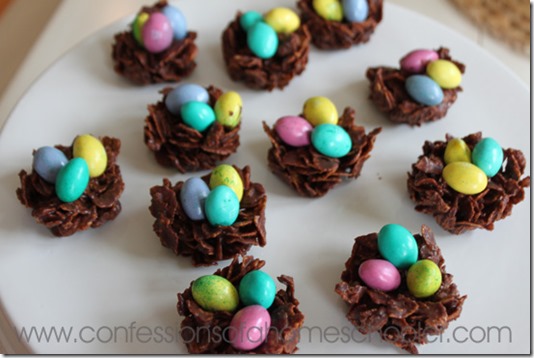 Ingredients:
8 Tbsp. Butter
3 Tbsp. Honey
1 cup semi-sweet chocolate chips
3 1/2 cups corn flakes
Egg shaped candies (We used the speckled egg M&Ms, but you could also use jelly beans, or any other egg shaped candy out there!)
Cupcake liners
Cookie sheet (optional)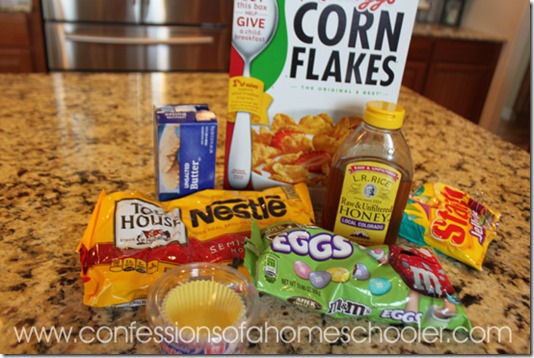 Directions:
Add the butter, honey, and chocolate chips to a small sauce pan and cook over medium heat stirring until it is totally melted together.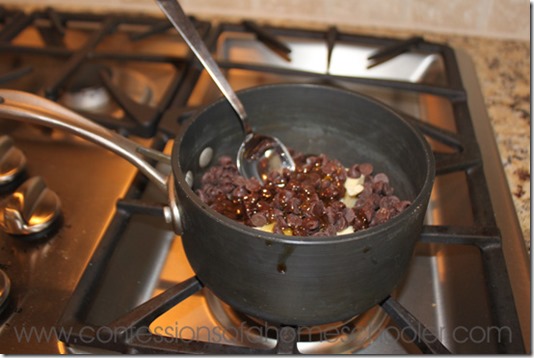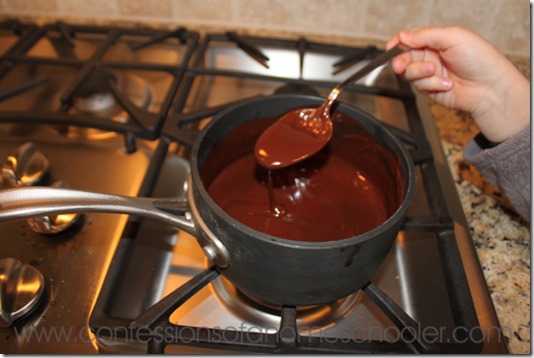 Place the cornflakes in a large mixing bowl and then drizzle them with the melted chocolate mixture. Mix well until all of the cornflakes are totally covered in chocolate.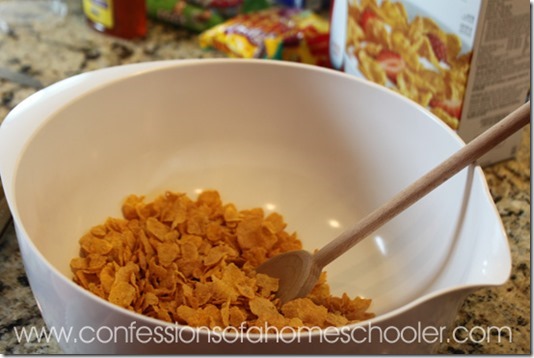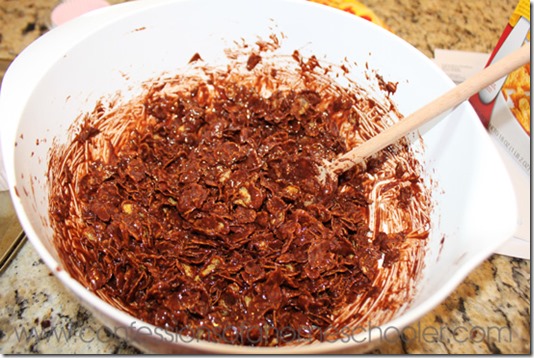 Next spread out some cupcake liners on a cookie sheet.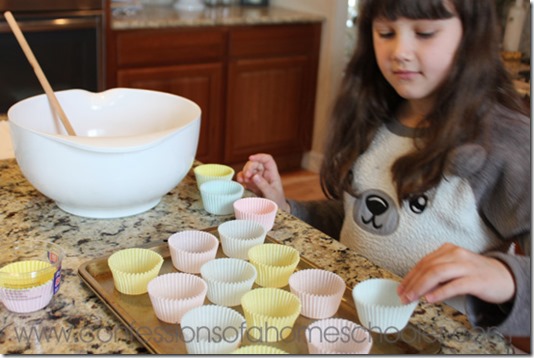 Carefully spoon a small amount of the cornflakes into a cupcake liner, and press a small indent in the center for your eggs.
Carefully add approx. 3 egg candies to each "nest" and then set them aside until cooled and hardened completely. This should take about 1-2 hours.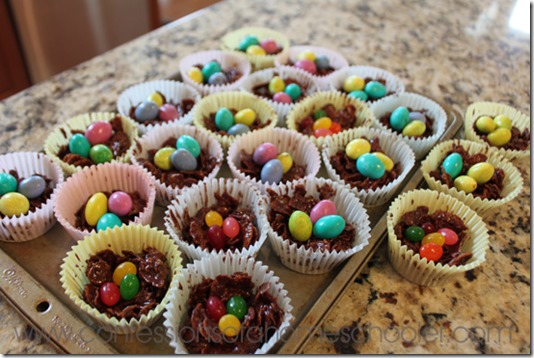 Note: If you want the eggs to be removable, let the nests cool prior to adding the candies. I kind of wanted them to stick in the nests for travel purposes.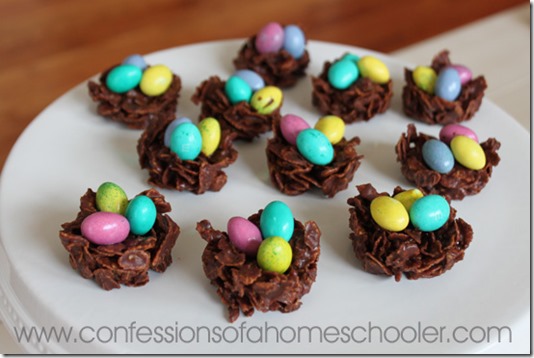 And that's it! Super easy and fun, and I have to say such a cute treat too! You can even combine them with my Easy No Bake Flower Cookies for a cute mix!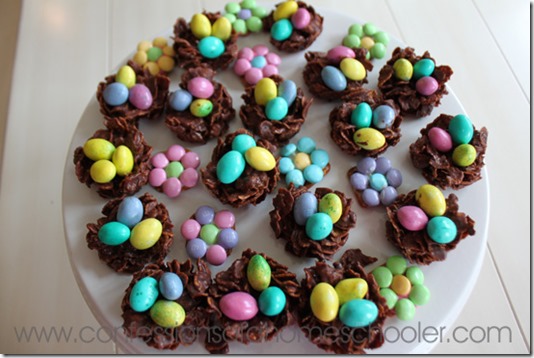 Have a fun spring treat to share with us? Make sure to leave a comment below!
Happy Easter everyone!