Hi everyone! I have an amazing Mega Math Bundle for you today! This mega bundle includes 36 unique printables to help your preschooler and kindergartner work on their beginning math skills!
Other than printing the files, there is literally NO PREP required to use this pack. You can just pull out an activity and go!
It includes everything from number recognition skills, counting skills, sorting, graphing, money, equality, addition, subtraction, life skills and more!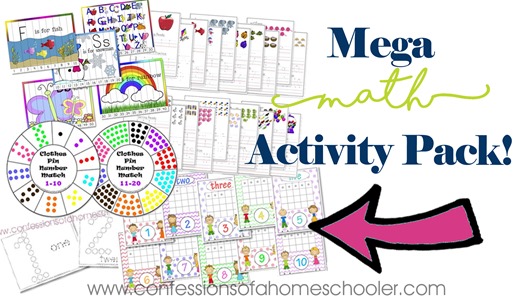 NOTE: This is a PDF downloadable pack, you will not be mailed a hard copy. You may download and print items for your own personal use as needed. If you would like to use this item in your classroom or with a multiple family co-op please make sure to purchase the Classroom version of this item! This download includes 36 PDF files.
What's included?
0-100 Number Writing Worksheets
1-20 Do-a-Dot Worksheets
1-20 Assessment
1-20 Pattern Block Cards
1-20 Pattern Block Cards (Black and White)
1-10 Sticker Worksheet
Add It Game
Bottle Cap Number Matching
1-20 Number Cards (use as lacing cards, wall décor, or as flashcards!)
Clothespin Number Match
Clothespin Numbers
Dice & Domino Games
Equality Game
Beginning Math Addition
Beginning Math Subtraction
Missing Numbers Game
1-50 Number Order Puzzles
1-20 Handwriting
45 Living Math Ideas
Magnetic Cube Patterns
Number Collages (0-9 & create your own combo)
0-9Number Dot Cards
1-20 Number Graphing (Dotted)
1-20 Number Graphing (Blank)
1-9 Number (Magnet or Do-A-Dot) Worksheets
1-9 Number Tracing
Number Words
Number Words (Black and White)
Measurements Cheat Sheet
Place Value Game
Place Value Flip Chart
Skip Counting Mazes
Subtract It Game
Tape Measure It game
Here are just a few picks of the goodies included in this bundle!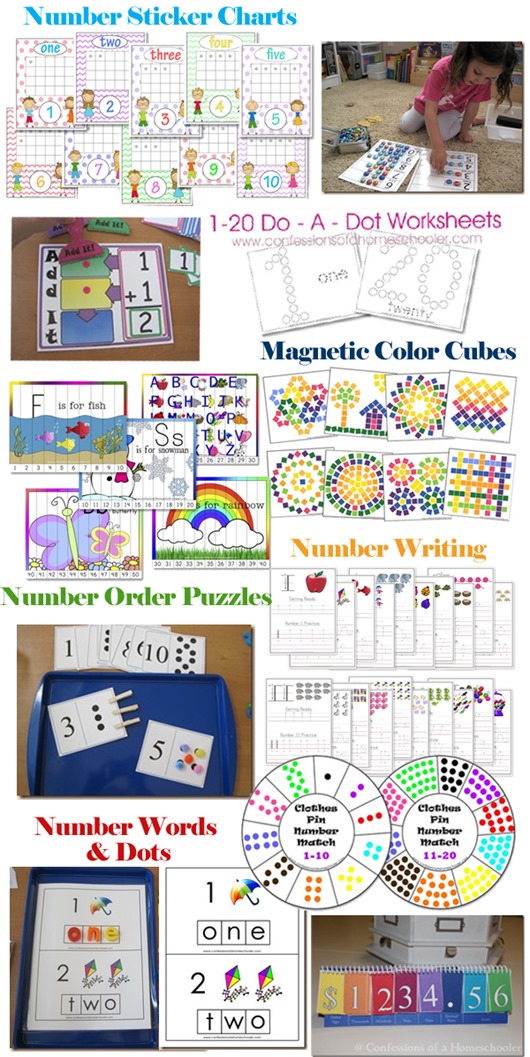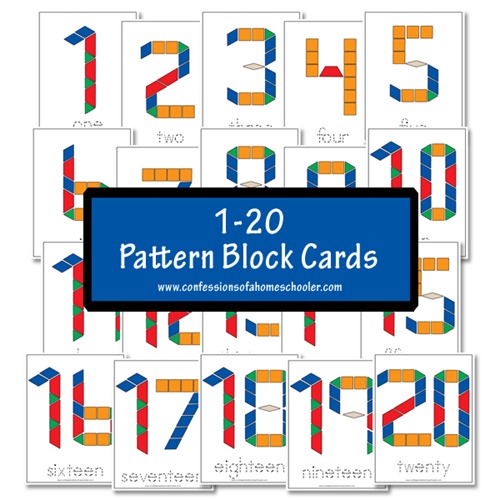 Additional Optional Supplies:
In addition to the printables included in this bundle here are a few extra supplies you might find helpful!
–>> Click here to get your Mega Math Pack today! <<–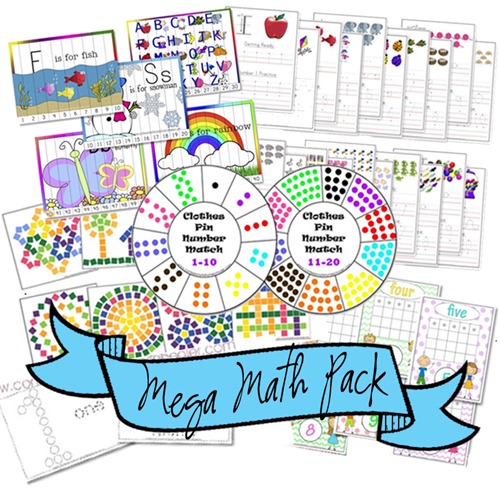 NOTE: Many of the printables in this download are included in the K4/5 Kindergarten curriculum. If you have purchased that you may not want to purchase this pack.