Hi everyone! I have a fun website to share with you today. If you haven't heard of Teacher File Box make sure to head over there and check it out!
Teacher File Box by Evan-Moor provides a ton of tools and resources to help your students learn. They offer daily practice sheets, eBooks, interactive games, interactive lessons, and homeschool specific resources as well! Including instructional videos to help with a variety of subjects.
They have units and lessons from over 450 Evan-Moor titles that you get access to!
Here are some of my favorite titles included in the subscription:
History Pockets (LOVE LOVE THEM! We use these all of the time!)
Skill Sharpeners series – 5 titles available including the NEW Critical Thinking (I love to use these as supplements!)
All Daily Practice titles (Language, Reading Comprehension, Math, Word Problems, Geography, Science, Spelling, Vocabulary and the NEW Daily Fundamentals.)
Math Fundamentals and Basic Math Skills (One of my faves is the Daily Word Problems!)
Language Fundamentals
Nonfiction Reading Practice and Reading Paired Text
Seasonal Activities and How to Teach Art to Children
And there are many more titles, but I could never list them all here! Just know that there are a ton of resources that come with this subscription!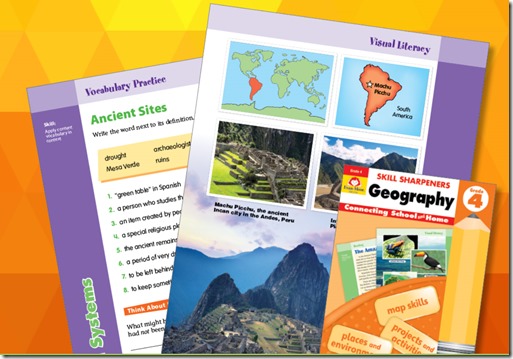 TeacherFileBox  also works well as a supply of summer learning activities if you're looking for some fun, light summer refreshers. I love their history pockets and skills sharpeners. They also have hands-on thinking skills, center activities, science experiments, pocket projects, and subject-based review activities. I've found these books to be a great resource for our homeschool curriculum.
Make your own Unit Study!
The materials are also great for creating your own unit studies! Want to learn about something? Just look it up on TeacherFileBox and printout your worksheets to create your own unique unit study for just about any topic you're interested in!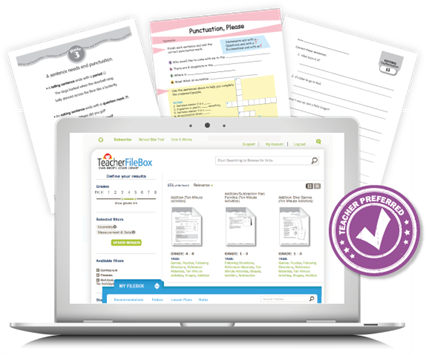 Get Inspired!
They also have a really cool TeacherFileBox Inspired Facebook group that is filled with fun teaching ideas and inspiration!
Make sure to stop over to check it out, and make sure you're subscribed to my emails, because I have a giveaway coming up soon for TeacherFileBox just for my readers!