Hi everyone! Today I'm sharing my 4th grade homeschool curriculum picks with you!
I'm super excited for this year as we'll be doing my Road Trip USA curriculum again! My 4th grader was too young when we did it last, and so I'm super thrilled to be able to experience it with her now that she's old enough.
So let's see what she's doing this year!
Watch my 2018-2019 4th Grade Homeschool Curriculum video here!
Our 4th Grade Curriculum Choices: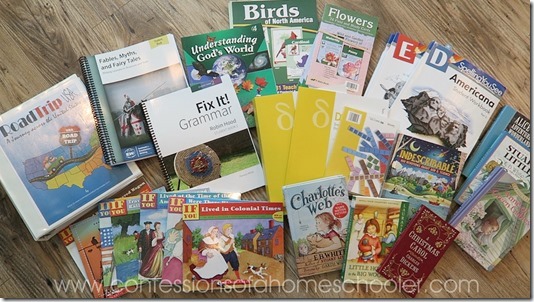 Options: We participate in a once a week options program through our local school district. They offer a variety of classes that help supplement our homeschooling. It also provides the kids with a fun day where they get to see their friends and participate in a classroom environment. Here is a list of her classes this year:
Language Arts
Science
Music
Geography
PE
Drawing
Click here to see what our typical 4th grade daily schedule looks like!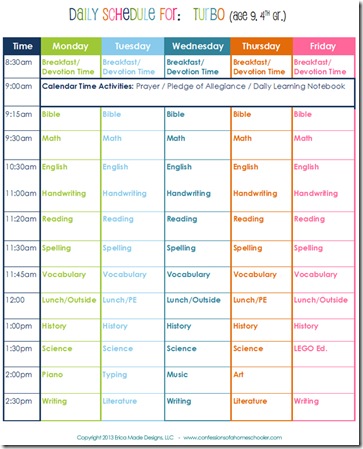 Looking for more 4th grade curriculum suggestions? Check out my 4th Grade Top Homeschool Curriculum Picks post! It lists all of my favorites that we've tried over the years. There are multiple suggestions for each subject to give you a variety to choose from! Hope that helps!
Final 4th Grade Advice…
When preparing your curriculum for fourth grade I think the best advice I can give you is to keep it fun and engaging. I like to plan in a lot of field trips wherever we can fit them in. I also make sure to keep track of my student's workload when planning the year. I use a sample schedule to chart how long each subject will take before buying curriculum at this stage. Fourth grade workloads usually increase a bit, and so the transition can be difficult if you add in too many subjects each day. You may find it easier to alternate between electives doing them only a few times a week instead of daily.
I also like to choose elective curriculum that is more hands-on and engaging. Fourth graders will have a more worksheet oriented year depending on your choices, so I think incorporating hands-on activities can help keep school more fun.
Continue teaching them how to work diligently and more independently where appropriate. I like using the workbox system to help my students learn to complete tasks more independently. Here's a video on our workboxes and how we use them in our school!
Check out our Homeschool Room Tour here!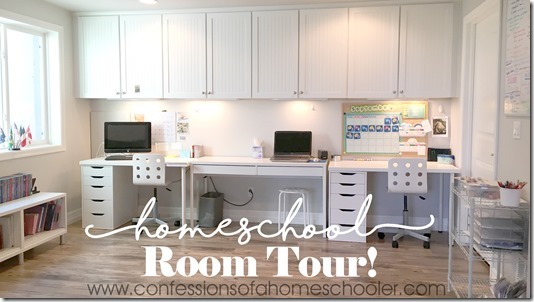 Need Help Getting Started?
Check out my new HOW TO HOMESCHOOL eCourse! In this course you will learn everything you need to know to be able to homeschool your children and have your BEST HOMESCHOOLING year yet!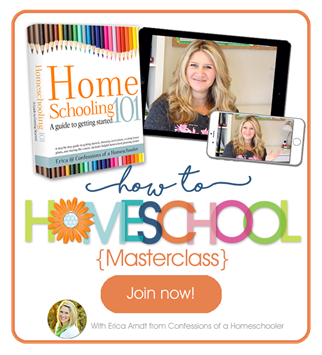 Happy Back-to-School!