Hi everyone! Today we tackled my spice cabinet! I cleaned out, de-cluttered, and reorganized. It's been accumulating things since we moved in, and definitely needed to be cleaned out!
Watch my Spice Cabinet Re-Organization video here!
As you can see it went from cluttered, to clean in just about an hour!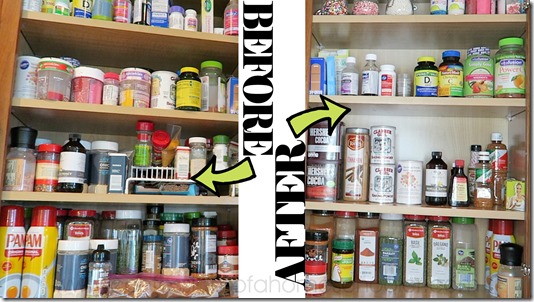 I also moved some of the smaller more frequently used spices to this drawer. I love that I can see everything easier now! I used the Variera spice organizers from IKEA for the smaller round spices to keep them from rolling around in the drawer.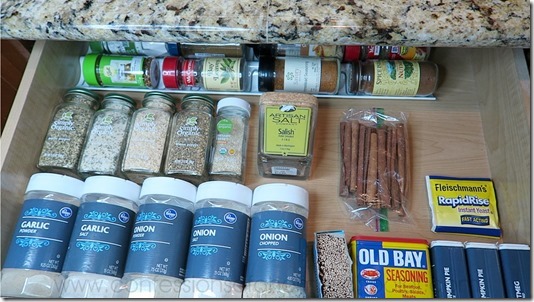 I organized our baking supplies and put them in these cute Korken glass air tight containers from IKEA.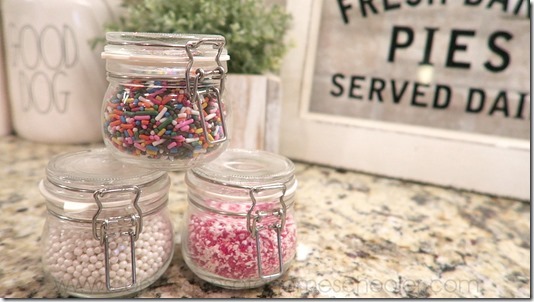 I'm so glad I did this reorganization, everything is so much easier to use now.
Hopefully we can keep it cleaned out in the future!
Have you seen my Pantry Reorganization Video? If not check it out here!