Hi everyone! Last year for advent I created the Knitmas Cowl, and so this year, I wanted to do a matching Knitmas Beanie! The Knitmas Beanie is a super fun and fast project, and is perfect for your mini skeins or scraps you've been saving up! So many of you have asked for the pattern, so I so excited to be releasing it for you today!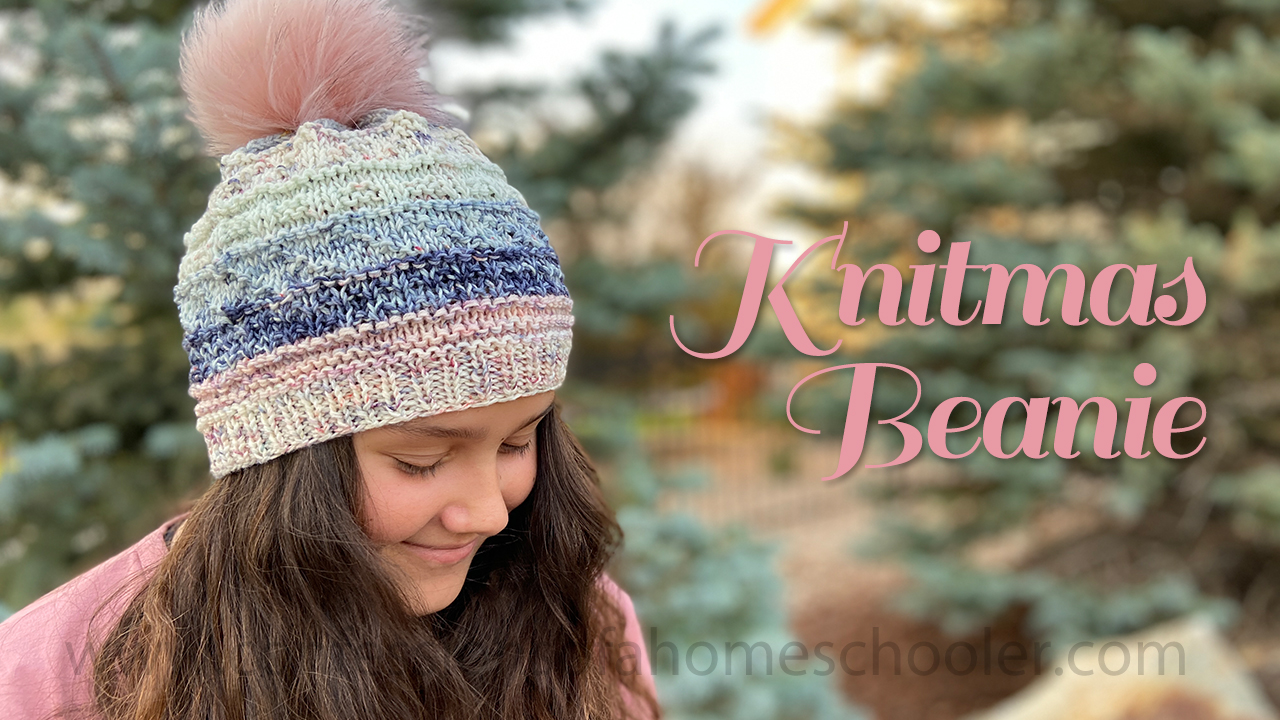 This pattern is so fun and easy, and I found that I looked forward to sitting down each night and knitting a new section.
I used Yarn Ink 2019 Advent Yarns for this project and I love how the colors came together. The pattern calls for either DK weight or fingering held double and it gives it a nice squishy texture perfect for cold wintry days!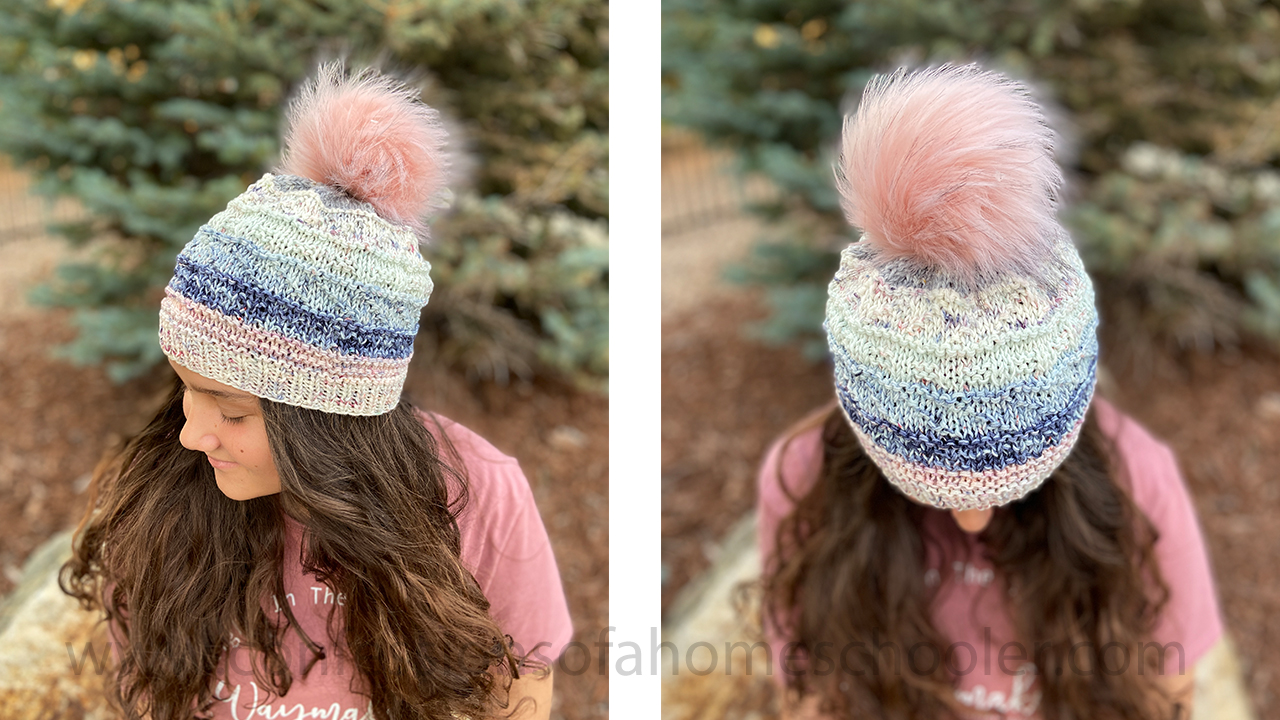 I love doing an advent project over the holidays. I've found it gives me something to look forward to each day and helps me to relax and enjoy the time as well. Like I mentioned I used my advent set of mini-skeins, however this would also be a great stash buster as well. Simply gather all of those bits and bobs you've saved from previous projects, and you're all set to go!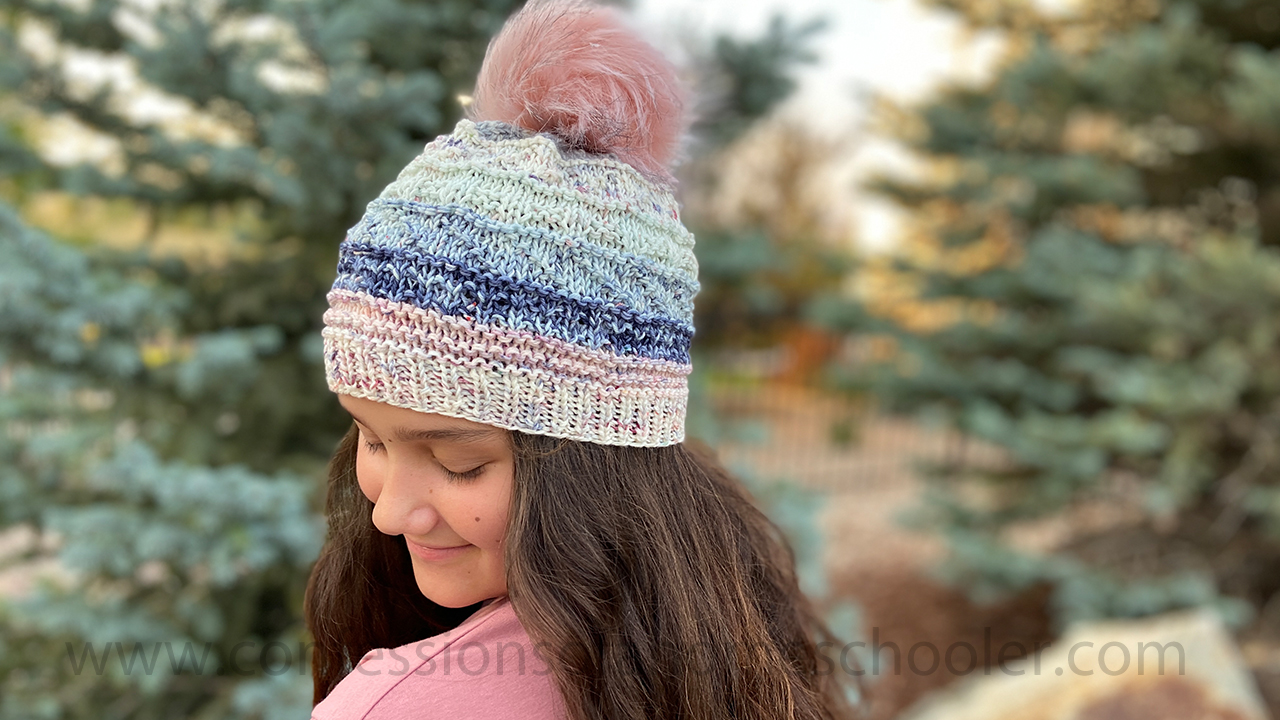 The finished size is perfect for a teen or adult with approximately a 20-22″ head circumference. I made a more fitted version, but the pattern includes an extra section if you'd like to make it slouchy.
Each section has a fun new texture to make it unique and it also gives this beanie a lovely squishy look too!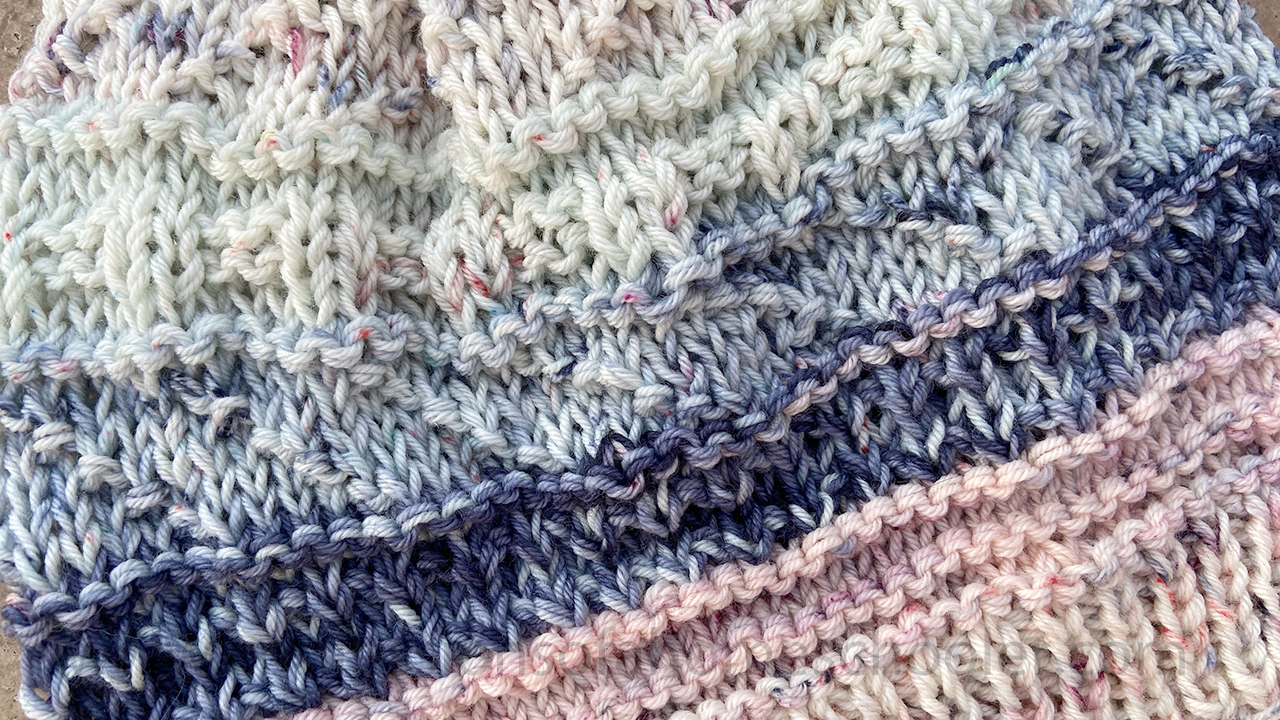 The exact supplies needed are all listed in the pattern. But I wanted to mention my needles because they have made knitting a joy! As most knitters do, I started out with inexpensive needles from a local chain store. I found the cord very difficult to work with and I didn't enjoy knitting at all! After several recommendations, I switched up to new needles. They're a bit more pricey, but they really are worth the investment!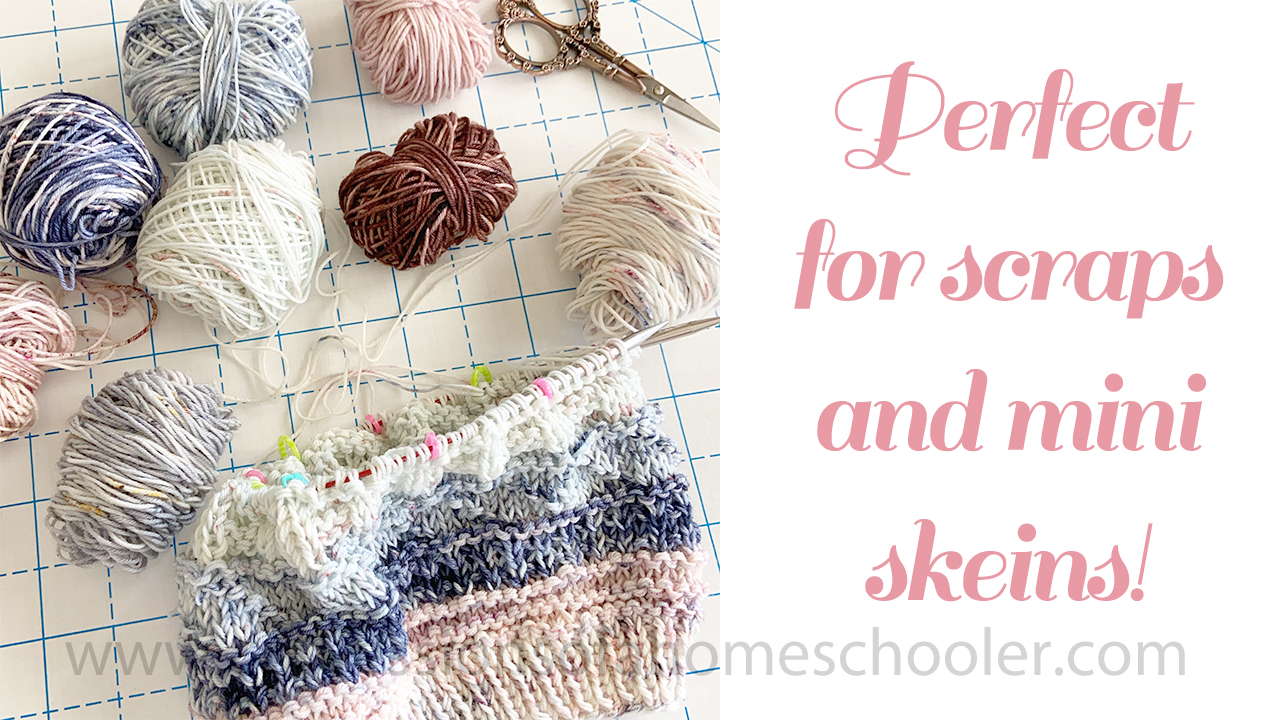 For this project I used Chiaogoo Interchangeable Needles. They are my all time favorite needles, and the interchangeables are perfect for a variety of projects! I honestly haven't found a better cord, the join is super smooth, and the tips are fast and fluid. Of course you can purchase them individually as well which makes the cost a bit more manageable. 
Of course I wanted to finish it off with a fun beanie! I think I've decided to go with the pink one, it's from McPorter Farms and has a fun snap attachment so you can swap out the pots if you want to! The Grey one on the right is from Life's Little Things Co in her Fox colorway. Both are so cute I had a hard time deciding!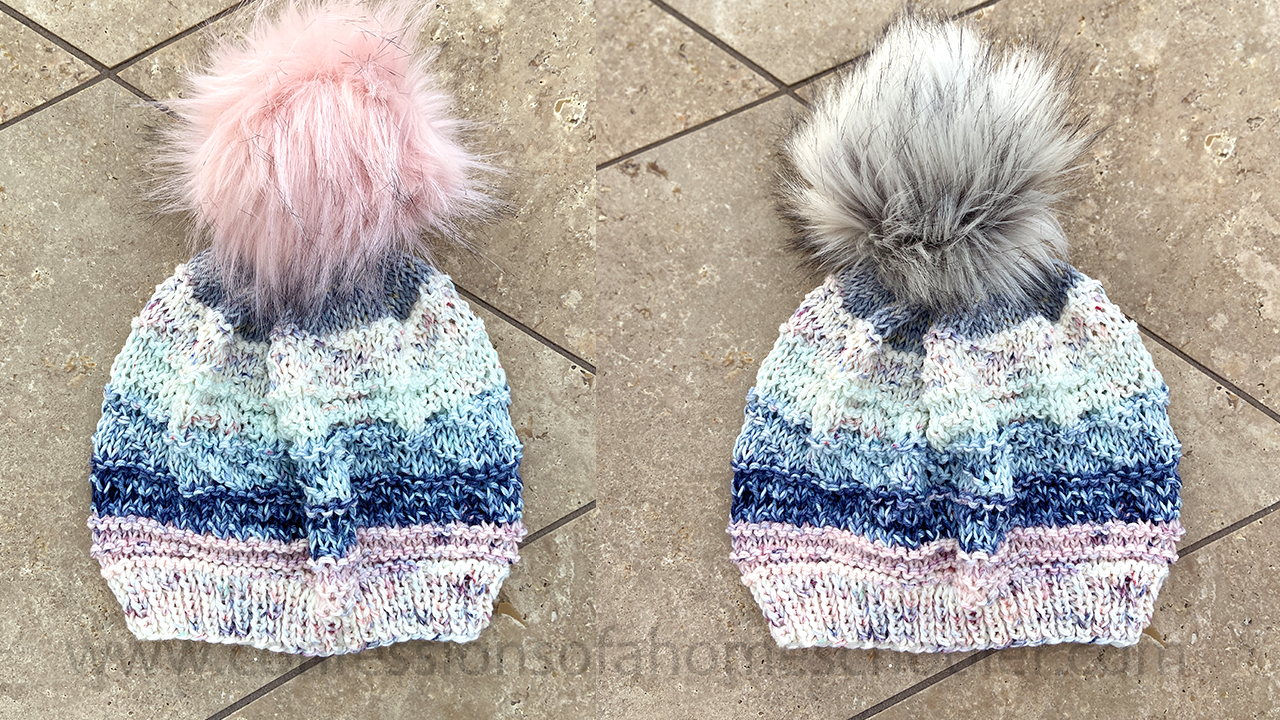 I really am happy with how these colors blended together! It's quickly become one of my favorite hats!
Ready to get started? Click here to get the Knitmas Beanie pattern!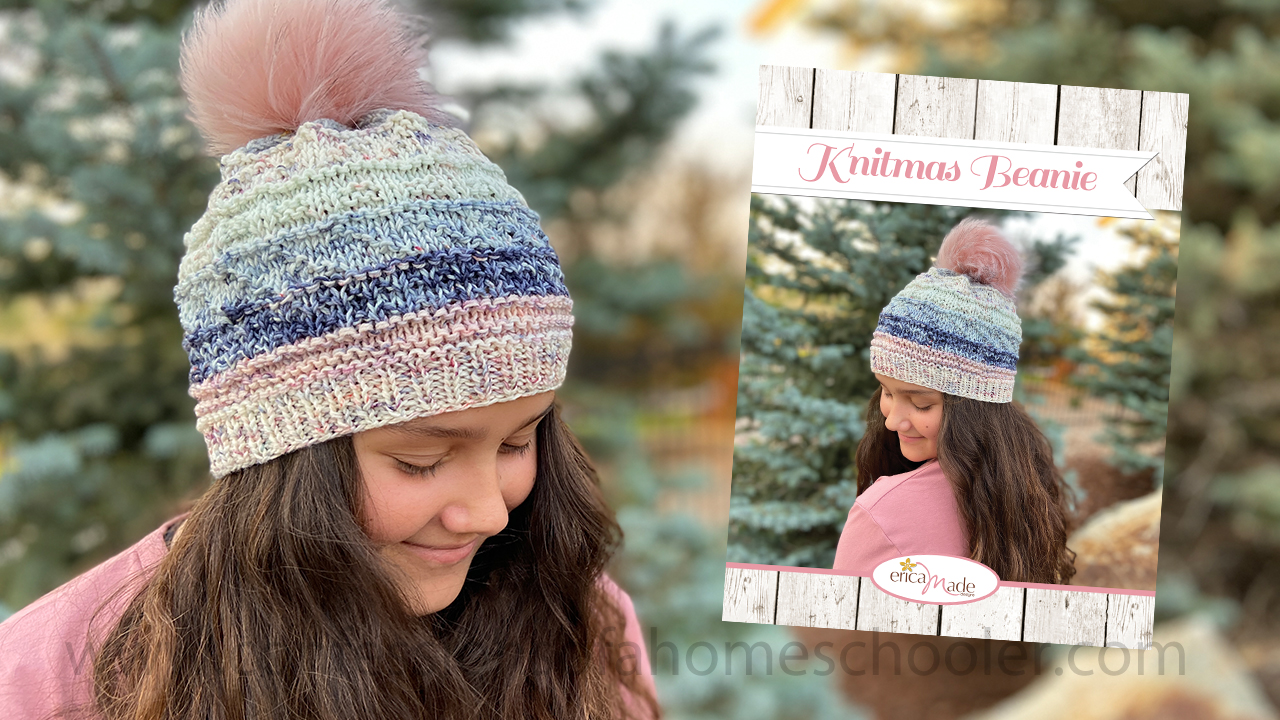 And if you're up for more of a challenge, check out my matching KNITMAS COWL pattern!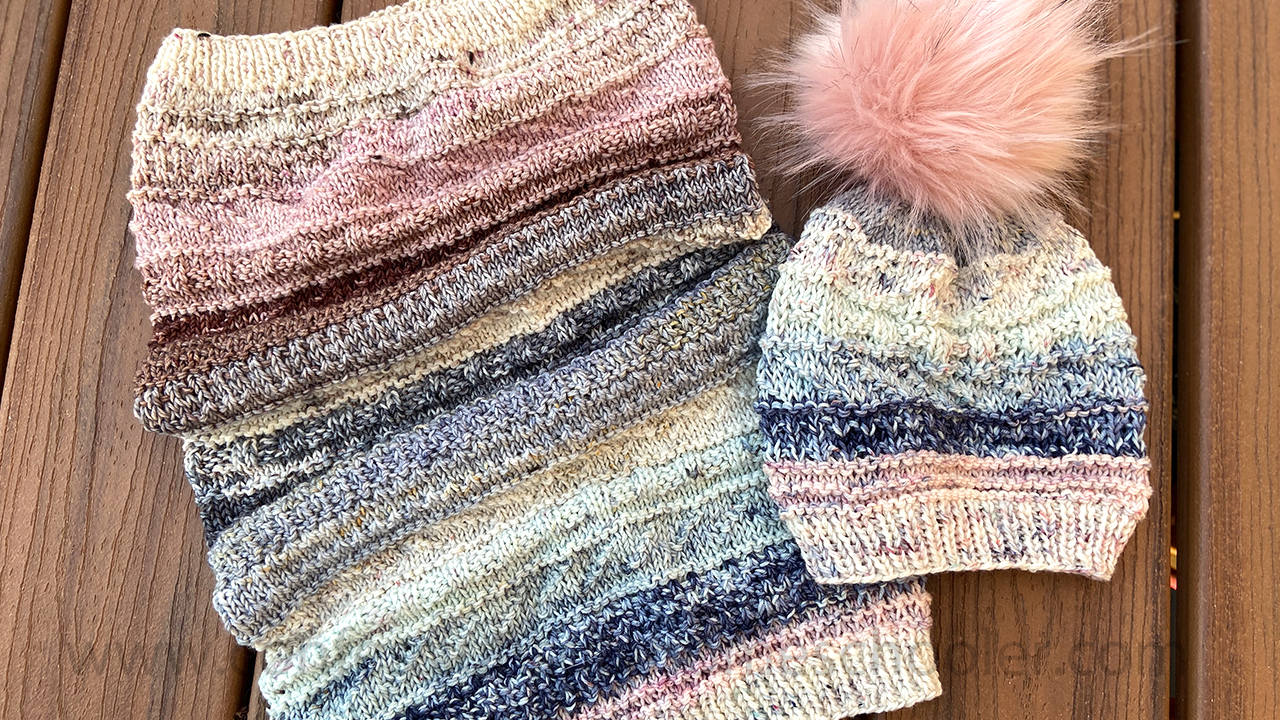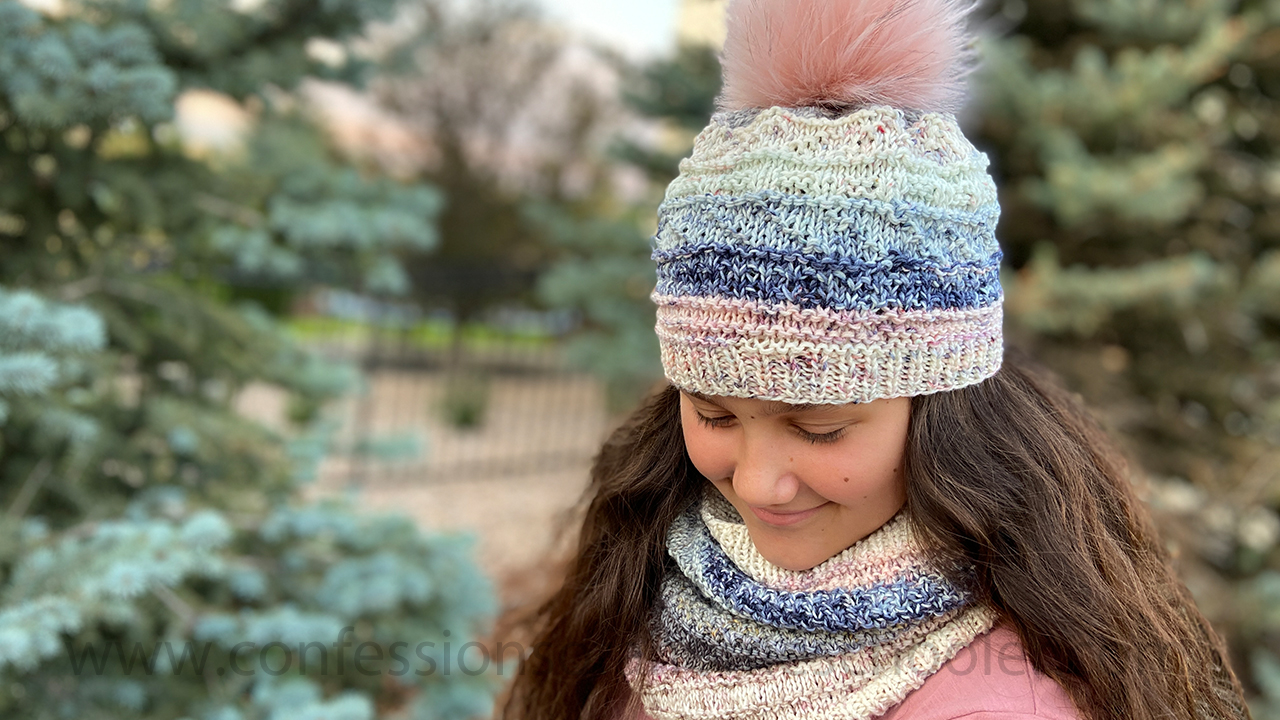 NOTE: This is a PDF pattern download. You will not be mailed a hard copy of the pattern. To download your purchase visit my stop and click "My Account" then "View" on your purchase.