Happy Tutorial Thursday Friends! Today I'm showing you how to make this insanely easy and fun fabric bowl. Honestly this couldn't be much easier, and they only take about 10 minutes to make! They are perfect for gifts, and of course organizing smaller notions!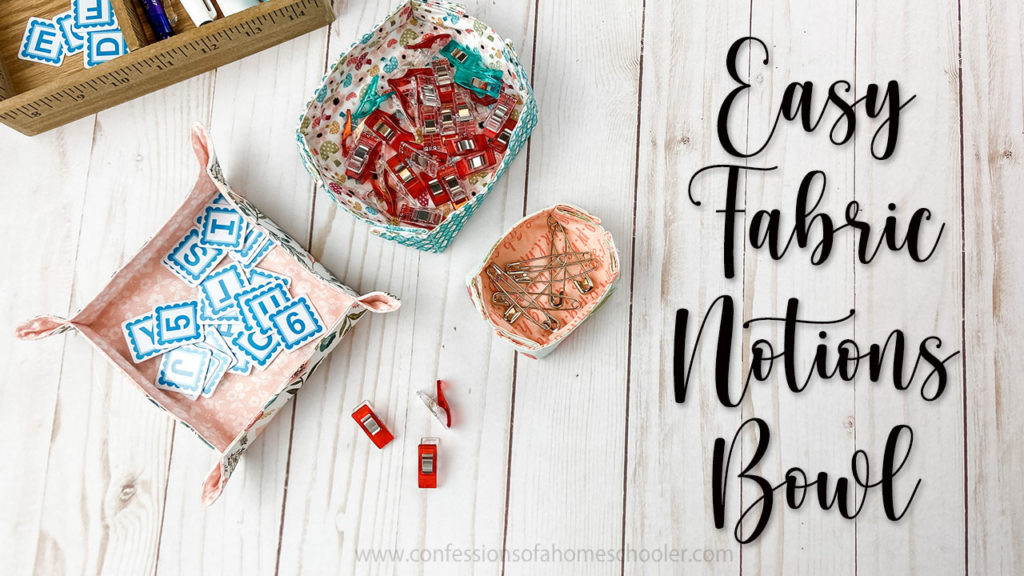 And keep in mind you can make this project any size you like. Just make sure your outside and lining fabric are the same size, then make your fusible fleece 1/2″ smaller. So for example in the video both my outside and lining fabric are 7″ square. That means my fusible fleece needs to be 6-1/2″ square. Stick with that formula and you can customize the size of these to fit your unique storage needs.
That cute baby bowl in the photo above was made using 5″ square outside/lining fabric and 4-1/2″ fusible fleece.
Supplies for this project are simple:
(1) 7″ x 7″ outside fabric
(1) 7″ x 7″ outside fabric
(1) 6-1/2″ x 6-1/2″ fusible fleece
Watch the Easy Fabric Notions Bowl 2 Video tutorial here: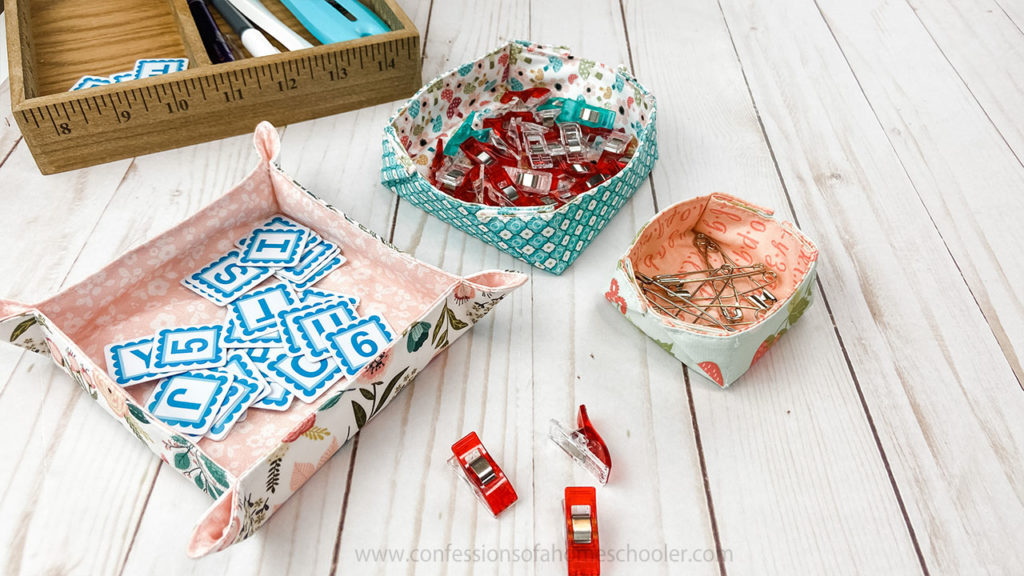 And that's it friends! This cute bowl couldn't be any easier! They're perfect for using up some of your fabric scraps and would make a fun gift idea too! I hope you've enjoyed this project, make sure to share your makes on social media and tag me @ericaarndt #ericaarndt #ericaseasyfabricbowl