Happy Thursday friends! It's time for block #10 in my Sew With Me Sew-a-long! Join me as I teach you how to make some of the most fun and classic quilt blocks!
Throughout this series, I hope to teach you some new skills, tips, and tricks, and at the end of the series, we will have a fun selection of blocks to sew together into a sampler quilt!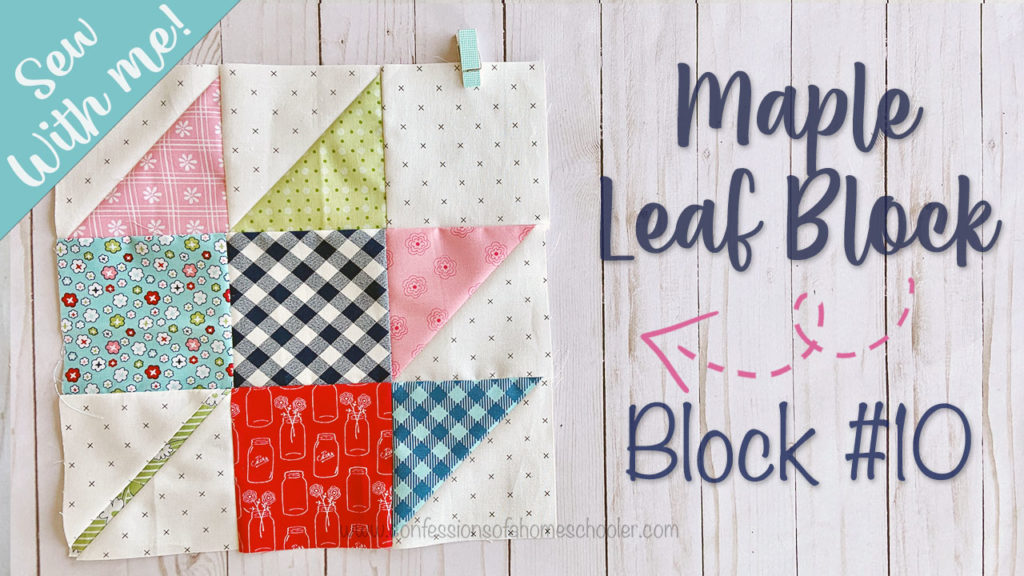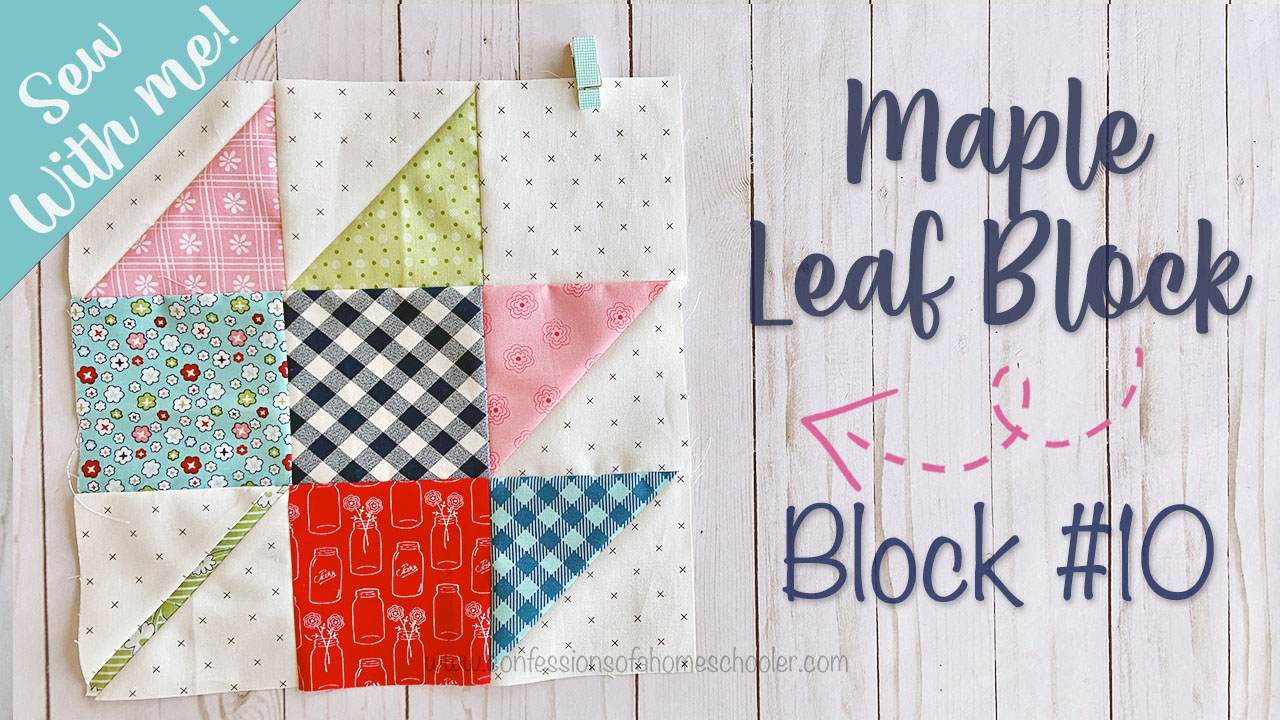 Block #10 is a classic and vintage block known as the Maple Leaf Quilt Block.
The classic block is a traditional 9-patch block consisting of four half-square triangles, four squares, and a stem block. Original maple leaf blocks were designed to represent the natural environment of quilters. They showcased beautiful autumn reds, oranges, and browns. According to Jinny Beyer's Quilters Album of Blocks and Borders, this block was first published by Practical Needlework, ca 1910.
Traditionally, this block would be all one color, but in the spirit of scrappy, we are going to take it a step further and make it super colorful to give it a little added interest!
In today's lesson, I will show you how to sew half-square triangles one at a time to help us achieve the scrappy look. The PDF pattern also includes instructions on how to sew the leaf points four at a time if you want to make it all one color.
Ready to get started?
Dive into your scrap bins and come sew with me!
–->>Download the Maple Leaf Block 10 PDF Pattern here!
Watch my Sew With Me – Maple Leaf – Block 10 video tutorial here! 
Supplies Used in This Video:
I used a colorful mix of Lori Holt & Bonnie and Camille prints. The background is Grey Cross by Lori Holt.