Hi everyone! I love fall! With it comes crisp cool air, falling leaves, and warm dinners! Here's my Monthly Meal Plan for September 2011. I made a few changes to some of the meals and snacks, hope you enjoy!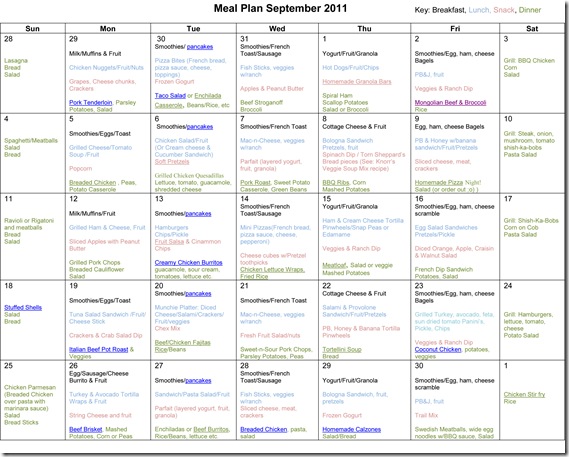 Click Below to Download:
Tip: If the documents won't open in your browser, just RIGHT click on the download link you want and select "SAVE LINK AS", you will be prompted to save the file to your computer.
Hope you have a wonderful September, and meal planning is off your "to-do" list!