Hi everyone! I absolutely LOVE Christmas time and I thought it would be fun to do a "12 Days of Christmas" blog series! So over the next 12 days I'll be sharing some of our favorite Christmas traditions, crafts, printables and more! I hope you enjoy the season!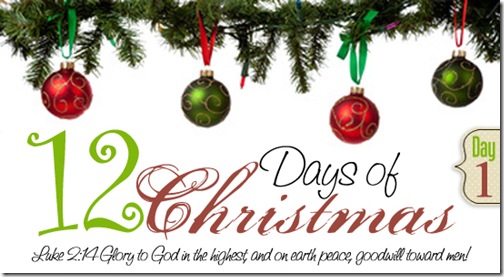 Christmas Traditions:
I'm always so excited to create wonderful traditions for our children. These are the types of things they will remember when they're older, and even pass down to their own families. Since Christmas is my favorite holiday, each year we do something fun for the Advent season.
This year I ordered some Make your own Advent Candles and Bartholomew's Passage for our Advent reading.
The candle kit comes with 5 Purple sheets, 2 Pink, 2 Ivory, and the wicks. They have updated the kit since I ordered, so now they come with instructions, but if you get your sheets from somewhere else I'll show you how we did it.
Supplies:
Blow dryer
beeswax honeycomb sheets measuring 8″ x 16 1/2"
6 yards of cotton wick
scissors
Directions:
First, using your blow dryer on the "low" setting, quickly warm the wax sheet just a tad. I laid mine out on some paper just to keep it from sticking to my counter top. Next lay a piece of wick along the very bottom of the wax sheet.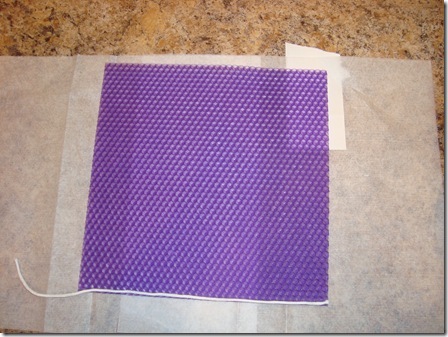 Then carefully roll the sheet of softened wax paper up around the wick. Make sure to keep it straight as you are rolling.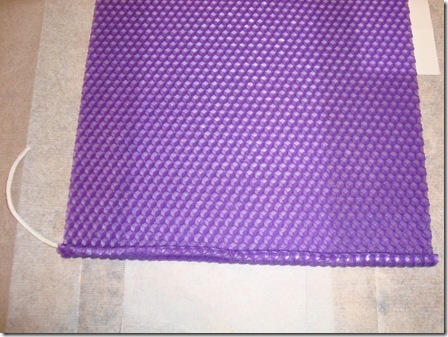 Continue to roll the wax sheet pressing gently. The wax will naturally stick to itself.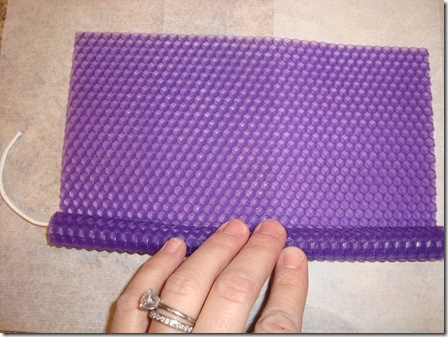 Once your sheet is completely rolled up, gently press in the edge to secure it to the candle.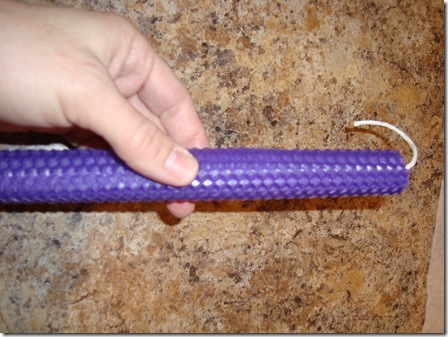 Next trim off the excess wick leaving about 1/2" of wick above the candle.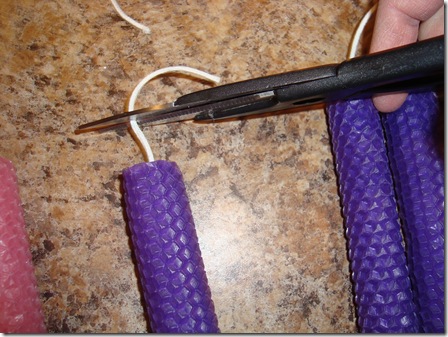 Repeat with the remaining colors to complete your set of homemade Advent candles!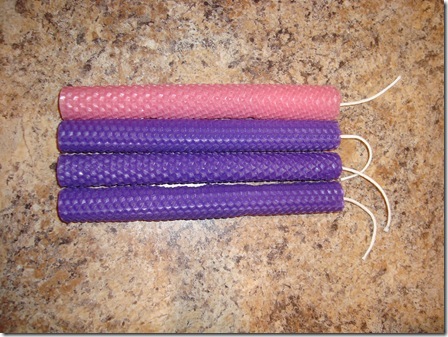 Each night, light the candles as you read a chapter from your book. If you're not up for purchasing a new book, you can always read your favorite Christmas stories each night, then on Christmas Eve read Luke 1-2.
Here are some other wonderful Advent reading ideas for your family:
Looking for more ideas for Advent?
Have a great Advent season!