I've had so many requests regarding standard school supplies that we use regularly in our homeschool. As a homeschooler, I understand what being on a budget is like, so I wanted to share with you some of the things that we absolutely can't live without!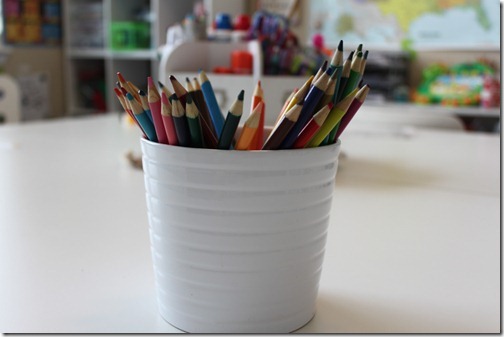 So here is a list of the supplies that we use regularly, I tried to separate them between student and teacher resources to help out a little bit. Of course you may have different needs then us. These are the things I try to make sure I have before our school year starts.
Student Supplies:
Lined Paper I usually get a few packs for us each year. We also get a pack of graph paper as needed to use with our harder math problems. I find that the grid helps them keep numbers in the correct spots when multi-digit multiplying.
Pencils (I usually get Ticonderoga No. 2 pencils. Sometimes we get decorative pencils for the start of the year though just for fun. But mostly we find those don't work as well, and they end up using the Ticonderoga anyway.)
Glue (I get glue sticks in bulk, we use them for everything, they dry quickly and are virtually mess free when it comes to little people.)
Paint & Brushes (I get tempera paint in bulk from Lakeshore Learning, we use it all the time, and it's cheaper in bulk)
Large Sheets of Paper for painting (I've also done the butcher paper rolls which work nicely and are fairly inexpensive)
Colored Construction Paper
Washable Crayola Markers/Crayons, etc (I can't tell you how thankful I am for Crayola's new line of washable products…they make colored pencils, markers, and crayons, all washable! With a totally white school room desk, this is a must for us! It has also saved our walls and carpets from mishaps.)
Scissors (Kids rounded ends)
Counters: You can use Wooden Clothes pins, marbles, beads, bingo markers, beans, fold fish crackers, cheerios, glass pebbles from the craft store, matchbox cars, dinosaurs, rocks, literally anything you think your child will like. I have a few different ones just so I can switch them out for variety sake.
Wooden Craft Sticks: I find we use these all the time for random things, building projects, crafts, etc. Another variation of these are the Smart Sticks Interlocking Notched sticks. They have little notches out of them that help immensely with construction.
Do-A-Dot Marker Set: I'm sorry, but the Teeny Tot would have a fit if I didn't include these in our list of necessary supplies…
Teacher Supplies:
Laminator: You can either laminate at home, at a local teacher or office supply store, or not at all, it's up to you. If you do choose to purchase a laminator, which most homeschoolers find quite useful, I recommend this one, you can find it at Wal-mart and Sam's Clubs. It's about $30 for the laminator and $14 for refill packets.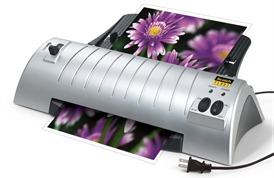 Scotch Thermal Laminator & 9×11 Scotch Thermal Pouches
Hole Punch (I have a single hole punch as well as a 3 ring hole punch.)
Pencil Sharpener (I've been through several pencil sharpeners and so far I like the Bostitch QuietSharp Electric  – $23.62. I did actually have to go through two of these, the first one kept running even when there was no pencil. I exchanged it for a new one and all's well now. No pencil jams, no busted pencil tips, just nice perfect sharpened pencils. My kids even commented on how perfect their pencils were!)
Mavalus Tape! (This is a must for me! It's like masking tape, but it holds literally everything on our walls, and doesn't mark or take off paint!)
Stapler & Staples  (Nothing fancy here, just a plain ole' stapler.)
Workboxes (I have used the Cropper Hopper 10 Drawer Rolling Carts, and now we use our Ikea drawers. Either work great. Click here to read all about our workboxes! They revolutionized how we do school. No kidding.)
White Board: I found a 5' x 8' whiteboard at a church school closing for literally $5! What a steal, make sure to check Craig's List in your area for school furniture, you'll be surprised at what you can get ahold of!
Calendar Poster (This is held onto a cork board with small thumb tacks. Click here to see more details on our Calendar Activities)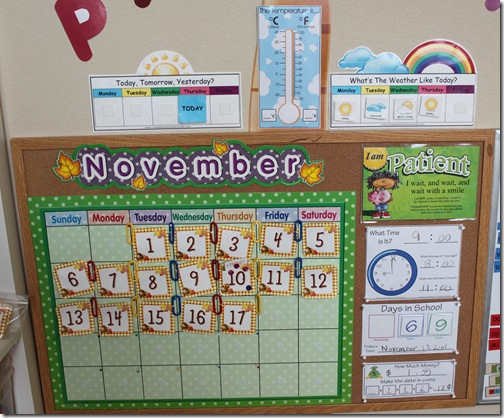 Desktop Carousel:  I know you've all seen my supply caddy that literally holds our Ikea school desks in place. I honestly do LOVE this thing! It's called the Making Memories Desktop Carousel. I found ours at Michael's craft store and bought it using a 40% off coupon. They range $40 or so. Here's one at Overstock.com.  I've also seen a new one called Recollections Desktop Carousel if that helps any of you out there! I keep the majority of our supplies in this caddy so everyone can share.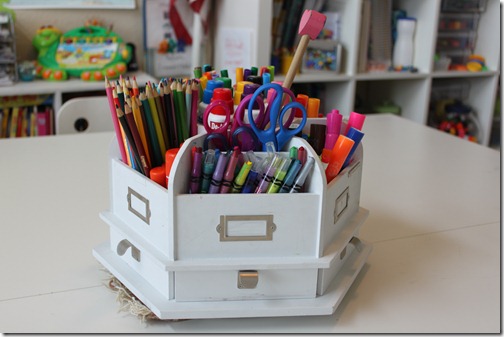 And that's about it for our homeschool supply list. The rest of our things in our schoolroom are just bonus, but those are some of my favorite thing's I'd definitely fight to keep!
Want to see more of our school room? Make sure to stop by my Schoolroom ala Ikea post!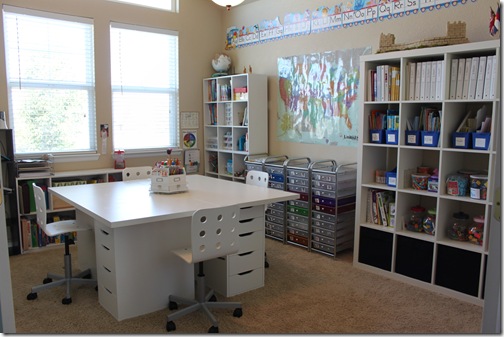 Have some school supplies you can't live without? Leave a comment, I'd love to see what everyone else is using!
Here are some more posts on homeschool things we love: