Hi everyone! Guess what time it is? Yep, you got it right, it's time for another monthly meal plan! And we have a fun holiday during February so make sure to check out some of my Valentine's Day activities, recipes, and I have a whole week of new ideas coming up next week too!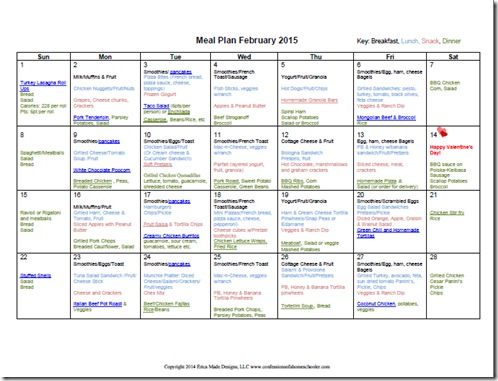 Download the February 2015 Menu:
For more fun recipes, visit my Recipes Page!
Here are some of our favorite smoothie recipes, just click on the image below!