Welcome to our Road Trip USA week on Minnesota!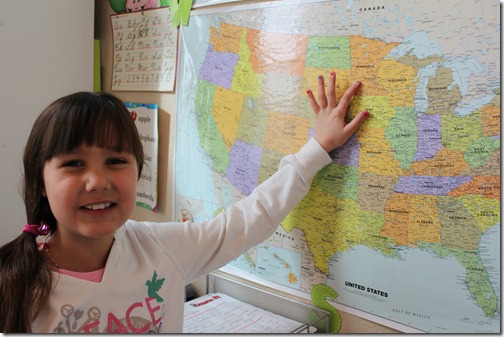 Minnesota was admitted to the Union on May 11, 1858 as the 32nd state. It is known as the "Land of 10,000 lakes" because it has 11,842 lakes and 90,000 miles of shore line. The waters in Minnesota flow in three different directions, north to Hudson Bay in Canada, east to the Atlantic Ocean, and south to the Gulf of Mexico.
Here are some of the things we learned about this week:
Located Minnesota on our wall map
Read our National Geographic Atlas and located St. Paul, MN using the map coordinates.
Worked on our 50 States and Capitals song
State Fish: The Walleye
State Bird: The Common Loon
State Flower: The Lady Slipper
State Insect: The Monarch Butterfly
Famous People: Francis Scott Key Fitzgerald
Food: The Honey Crisp Apple
Common pastime: Ice Fishing
Here are some of the things I managed to capture on film…well, digital film that is ;o)
Here is my review white board. We review our board daily just to help with our state facts.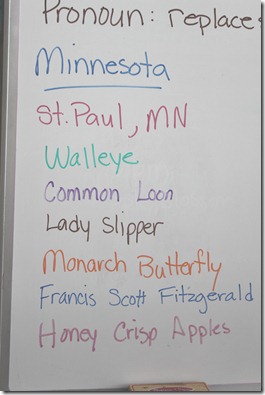 At the end of each week we made sure to add the Minnesota state flag to our Travel Journal. (The travel journal and flags are all included in  Road Trip USA.)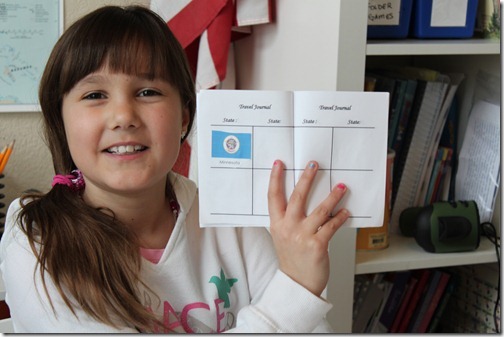 We read through National Geographic Atlas Minnesota page, then take turns locating things based on the mapping grid.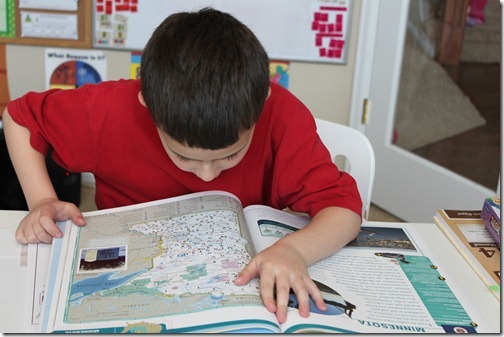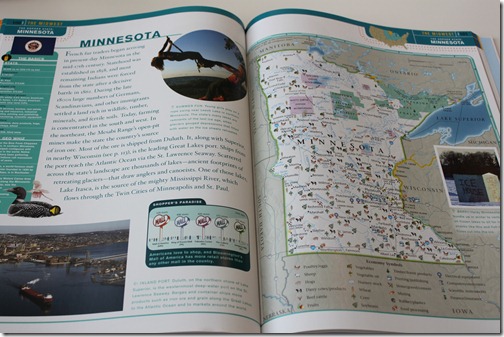 Of course we learned fun facts for Minnesota and the kids colored their worksheets while we're coving the state facts for the day.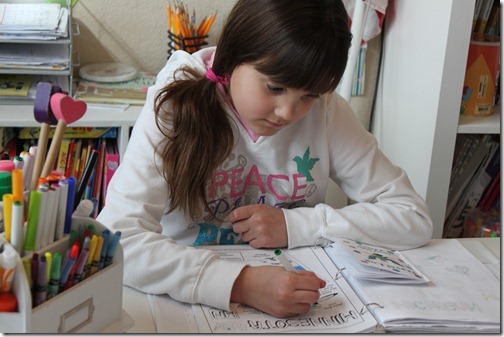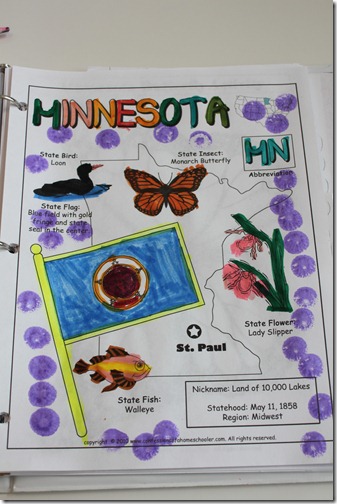 Of course we added our Walleye, Loon, and Monarch Butterfly to our animal wall. You can download the free United States Animal supplement here.
Tinker Bell added the state to our state bulletin display. Once we're done with this, whoever gets to add the state runs a quick review session pointing to a state then asking for it's name, region, abbreviation, and 1 interesting fact about the state.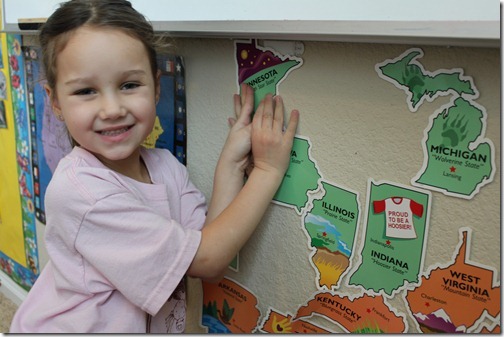 And Turbo got to do the honors of adding Minnesota to our Trend USA Wall Poster.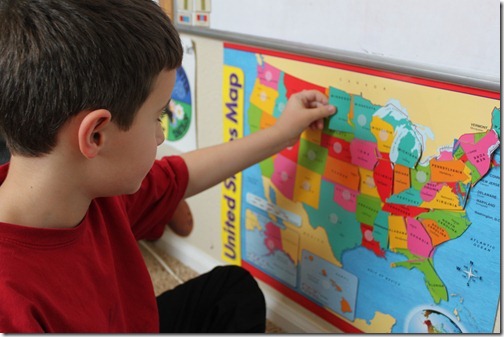 We tried some Honey Crisp apples, the Minnesota state fruit! Yummm!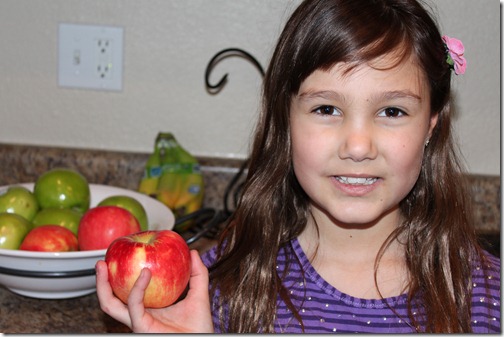 Francis Scott Key Fitzgerald was born in 1896 in Saint Paul, MN. He was an American author of novels and short stories, and is widely regarded as one of the greatest American writers of the 20th century. He is most well known for writing novels such as The Great Gatsby and Tender is the Night.
We closed out our week with a fun butterfly craft. Using the butterfly template in the Road Trip USA curriculum, glue, and crumpled tissue paper squares we made colorful butterflies!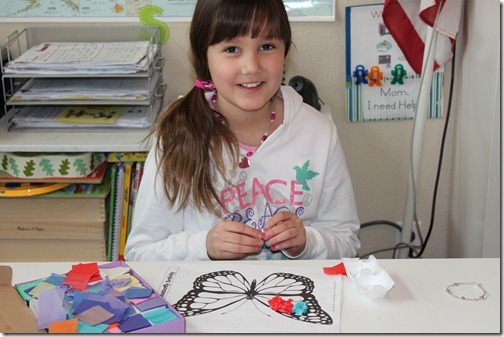 I'm lazy and found these tissue paper squares at Lakeshore Learning and thought they'd be perfect for our crafts! I'm so thankful as we've used them for many different activities!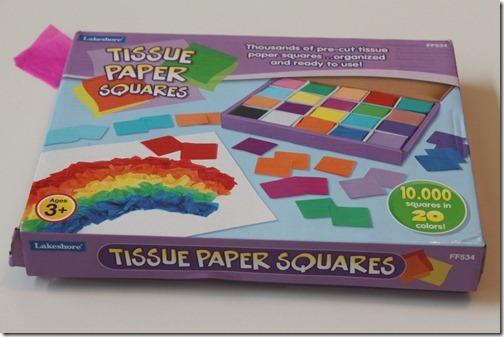 Here is Strawberry Shortcake's completed butterfly: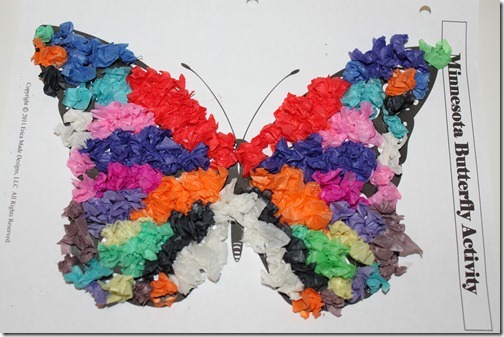 Since it was a review week, the kids cutout their state mini-books for Michigan and Minnesota, the colored them in.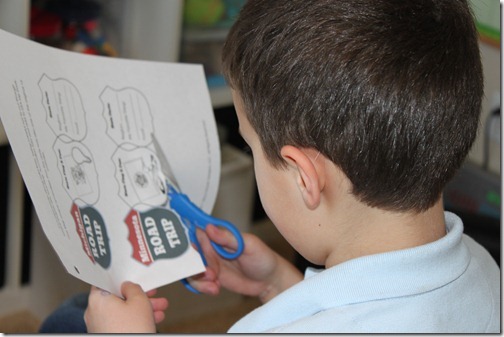 Once completed, we add them to a divider tab in our Road Trip USA binder.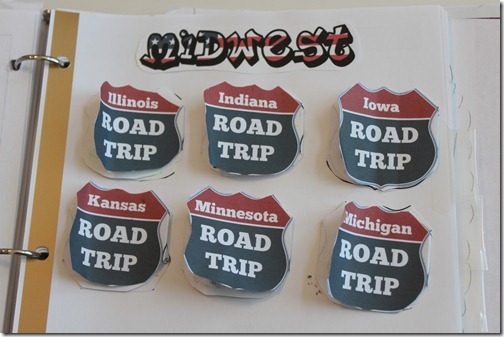 And that wraps up our Minnesota study! If you'd like to come along with us on our Road Trip USA journey, click the image below to learn more!