I found this super cute idea to help with motivating students to read more on the Teacher Wife's blog which lead me down a bunny trail of great ideas to help motivate students to read! I know homeschoolers are supposed to be book worms, but my kiddos aren't always that interested in reading outside of class time. But with these cute reading incentive brag tags and some cheap beads…problem solved at the Confessions home!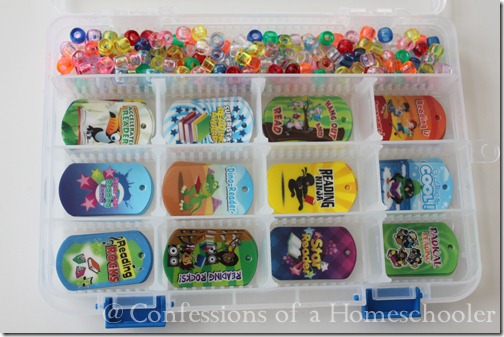 I immediately visited ImageStuff and ordered a variety of reading incentive brag tags! (Select "reading" from the drop down menu.) I set up our bulletin board right away, and shared all of our new exciting reading rewards with the kiddos! By the way, I emailed them and they're working on a more homeschooling friendly packet of tags! Yipee!! And don't tell anyone, but I'm pretty sure we'll be doing a giveaway for these later on too!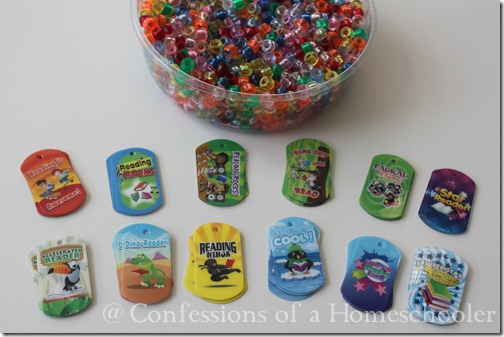 For every 20 minutes of reading time, my children earn 1 bead. For every 10 beads they earn, then can exchange them in for 1 cool Reading Incentive Brag Tag! Of course you can set up your own reading times based on the ages/grade levels of our kiddos.
Here is our whole bulletin board set up. I already had this smaller 2×3 wooden framed cork board. Then I just added some cute Tropical Fish bulletin borders and letters to make it more fun. You can see the whole list of supplies below.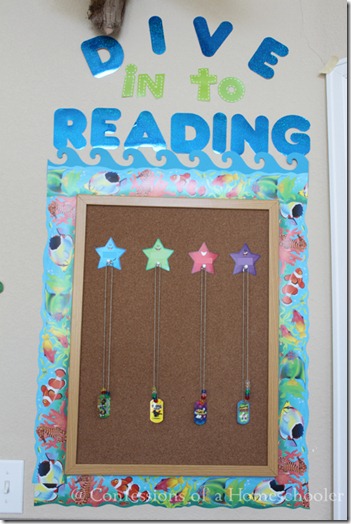 Create your own reading incentive board:
To organize all of my cute little tags I found this storage case from my local Michael's hobby store. It had the exact right sized sections, along with enough spots for all of my tags and some beads too!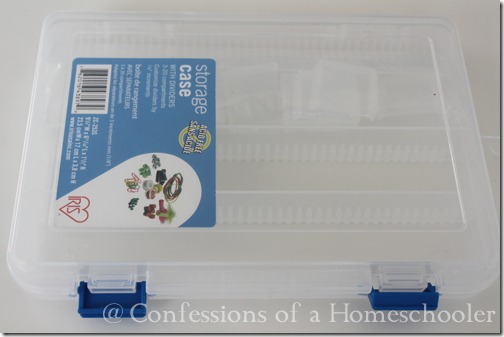 Everyone was super excited and ready to read for beads. I was actually a little surprised at their enthusiasm, but they've kept it up! Reading whenever they get the chance! For now, I don't restrict what books they read, as long as they are taking time to read. We have gathered several readers over the years, and so they're free to pick anything they want from our stacks. I try to keep them sorted by reading level, but you know how that goes…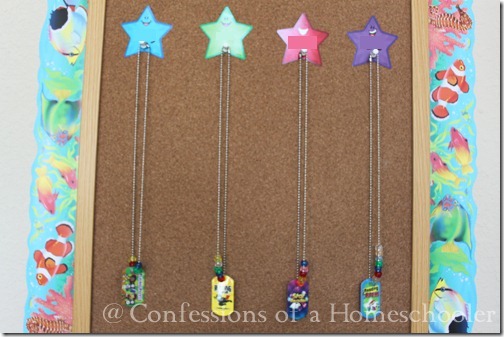 Here are our beads up close, you can see that they are earning beads as well as a couple of them have earned tags too! Since the Teeny Tot is too small to read herself, the older kids can earn a bead if they are found reading a story to her. I also give her a bead if she sits down and looks through picture books on her own. She usually makes up stories to go with the pictures, and it's really cute, so I just couldn't say no!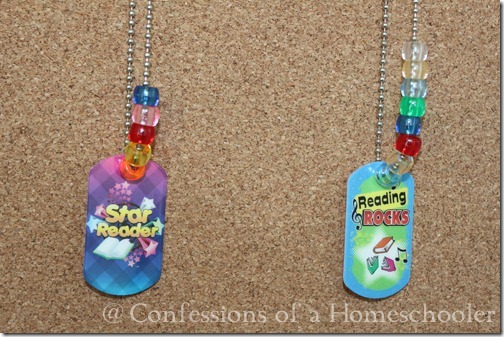 Just to make it a little easier to keep track of, they each track their reading outside of school time with these cute reading logs!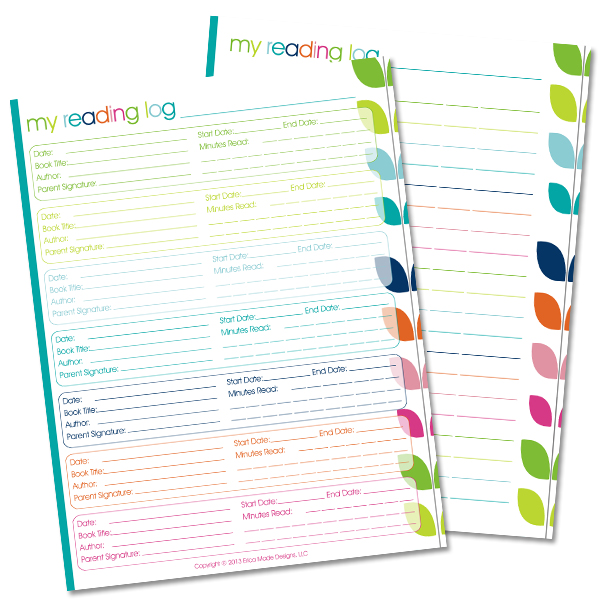 –> Download the Reading Log Printable here! <–
And just so you know I'm not lying here…it suddenly got really quiet in our house. So, naturally I started looking around for the noisemakers that live here, and I found this…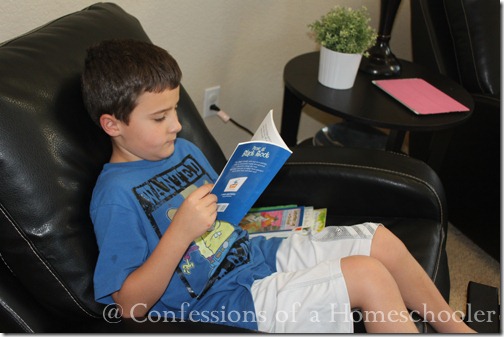 …and this…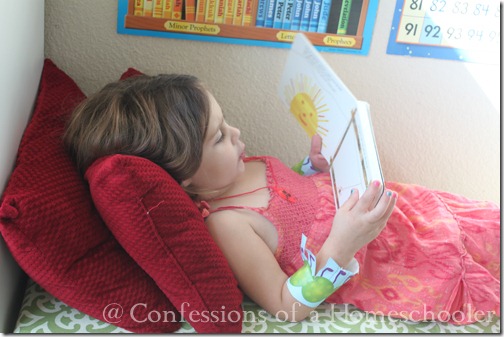 …and this…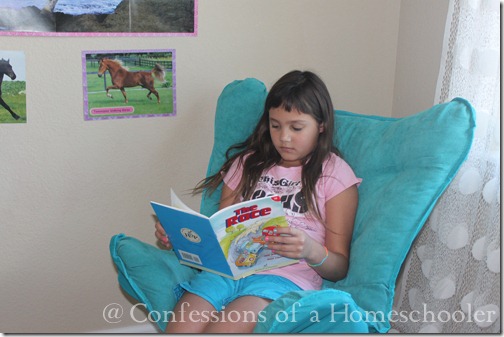 Hope you enjoy our reading incentive board.  If you have other fun reading incentive ideas, make sure to comment below to share your ideas with others!