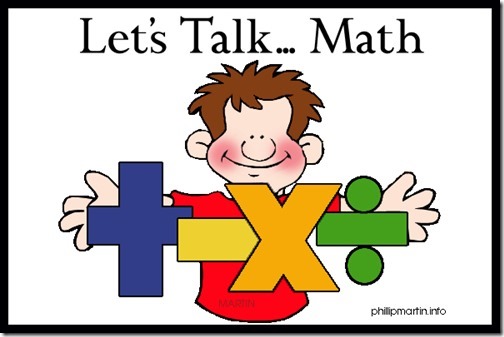 Hi everyone! Welcome to another homeschool curriculum forum post. Today we're talking all about math!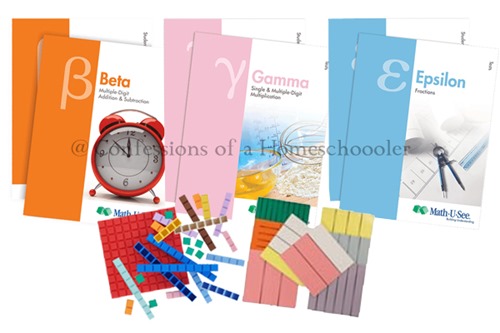 As most of you know I have previously tried both Abeka and Saxon math. Abeka was okay for the  younger years, but flashcards just weren't doing it for us. We needed something more hands on as well as something that better explained the various skills we were learning.
We switched to Math U See. While this curriculum was working well for us, I ventured over to Saxon for a bit just to see how it worked. After finding myself explaining Saxon lessons using our Math U See blocks and examples, we switched back to Math U See and haven't looked back since.
One thing to know about MUS is that they do teach to mastery, and that means your student might not learn a certain skill right off the bat. They build on concepts so that the math skills actually make sense for your student.
Students also use the MUS visual manipulatives to help further understand whatever skill they are working at the time. However to my surprise the students do not become depending on the manipulatives to solve problems. They're simply hands on training tools to use until a concept is mastered.
Pros:
Hands on learning.
Teaches to mastery.
Visual aids to help explain various skills.
Cons:
Skills are taught in a non-traditional order.
Manipulatives can be pricey unless purchased used.
So, now comes the fun part!
What are your favorite Math curriculum, resources, websites, etc? Leave a comment below discussing your choices for this year and why.
Feel free to ask questions or reply to each other too!
It's my way of doing a forum without actually doing a forum haha!
And hopefully this will help us all as we start the process of researching curriculum, and trying to decide what will be the best fit for our homeschool.
Note: Please keep today's conversations geared towards MATH, I will be posting one for each subject separately so we can keep our comments organized.
Click here if you missed my previous Homeschool Curriculum Forum posts!
Disclosure: This was not a sponsored post, I may however be affiliated with one or more products mentioned. The opinions expressed in this post were not influenced by the company. They are products I have used and felt like sharing, cuz' it's my blog and I can if I want to.