Hi all! If you know anything about me by now, you know that I'm not a professional chef. I'm a busy mama of four and I don't have time to dilly dally around in the kitchen everyday!
That means when I hear something like "easy recipes", "5 ingredient meal", or 'one pan'… well let's just say you had me at "one pan"!
So today I have a one pan pasta dish for all of you busy parents out there!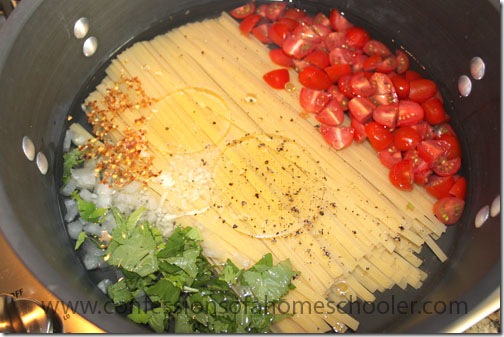 So if you have about 15 minutes to spare, then stick with me people and you'll also have dinner ready too!
One Pan Pasta:
12 ounces linguine
12 ounces cherry or grape tomatoes, halved or quartered if large
1/2 onion, thinly sliced (Or finely diced if you're trying to hide them from your children.)
6 cloves garlic, thinly sliced or minced
1/2 teaspoon red-pepper flakes
3 sprigs basil, plus torn leaves for garnish
3 tablespoons extra-virgin olive oil, plus more for serving
kosher salt and freshly ground pepper
5 cups water
6 oz. tomato sauce
1/2 tsp. garlic powder
1 T. capers
Lots of freshly grated Parmesan cheese, for serving
Combine all ingredients (except capers and parmesan cheese) in a large straight-sided skillet. Bring to a boil over high heat. Boil mixture, stirring and turning pasta frequently with tongs, until pasta is al dente and liquid has thickened into a nice sauce, about 10 minutes.
Add in the capers and cook another few minutes, then serve warm with some fresh parmesan and garnish with fresh basil. Season to taste with salt and pepper, serves 6.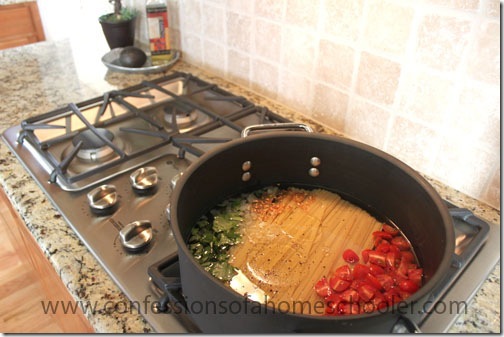 One-Pan Pasta (adapted slightly from Martha Stewart Living, because it was kind of bland, sorry Martha!)
Italian Dipping Sauce:
We also like to have some yummy bread and that amazing Italian dipping sauce from our favorite restaurant…Carrabba's!
1 Tbsp. minced basil
1 Tbsp. chopped parsley
1 Tbsp. minced garlic
1 tsp. dried oregano
1/2 tsp. kosher salt
1/4 tsp. crushed red pepper flakes
1/2 tsp. olive oil
1/8 tsp. fresh lemon juice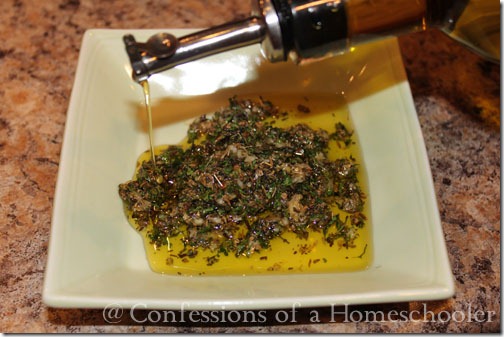 Directions:
Mix all above ingredients together and store mixture in refrigerator until ready to eat. Serve in small dipping bowl. Add more olive oil to spice mixture as desired for a wonderful dipping sauce!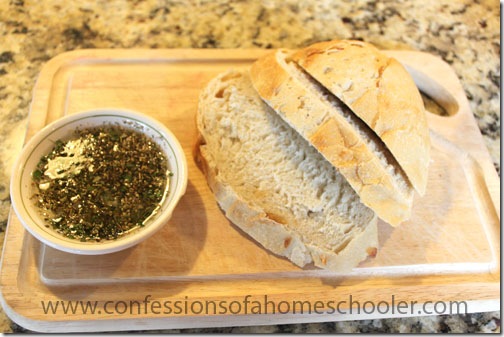 Enjoy!