Hi everyone! I have another curriculum video review for you today. This one is on the Spelling You See curriculum that we reviewed and used last year.
We will be using this curriculum again this year as it worked well, and it doubles as handwriting for us as well which is a bonus!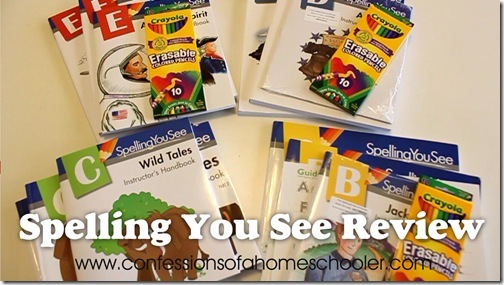 Psst…stick around to the end for a fun giveaway!!
–> Watch my Spelling You See video review here!
PLEASE NOTE: I apologize, in the video I mentioned that the curriculum comes with the Teacher's Manual, however it does not. The Teacher's Manual can be purchased separately. I don't use the teacher's manual for my older students, however there are some dictation exercises in the Level B unit that does require the teacher's manual.
What is Spelling You See?
For those of you who haven't heard of Spelling You See, it's a new curriculum recently released by the same folks as Math U See, Demme Learning.
They have a unique approach where students search for things like vowel "chunks" and consonant "chunks" within an existing text. They also have copy work as well as dictation assignments to help students see and remember the words. As they progress through the lesson they start to memorize the text as well as the word spelling along with it.
"Our program is research-based and based upon the finding that all students move through the same sequence of stages as they are learning to spell. Stages can't be skipped or sped up. Although the stages children move through are the same, the pace at which they move through each stage is unique to each child." ~ Spelling You See
What is their Philosophy?
The Spelling You See program follows a developmental philosophy that students move through these five stages:
Preliterate
Phonetic
Skill Development
Word Extension
Derivational Constancy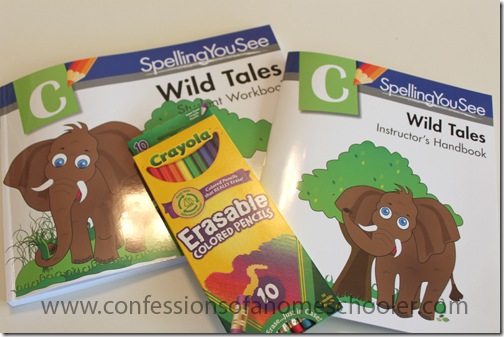 Interested in more information?
Win It!
The awesome folks at Demme Learning have offered to giveaway a level of Spelling You See to one of you! Yipee! Winner gets to choose the level best suited for their kiddos, so make sure to enter below to add this fun curriculum to your homeschool!