Good morning friends! I can't believe it's Christmas already, seriously no matter how prepared I think I am, it sneaks up on me every year!
We also got hit hard with the stomach flu last week, so honestly I'm just hoping we stay healthy enough to get to do Christmas this year! It put a little damper on our Christmas festivities for the entire week, but thankfully we all seem to be doing well now.
Tonight we'll be riding around on the Christmas Express looking at all of the pretty lights while drinking hot chocolate and snacking on popcorn! We might even let the kids open a few early presents because I don't think they'll all fit in the new car LOL! For those of you who don't know we got rid of our very old and falling apart mini-van in January. Now trying to fit all of the presents for family, the bags, and the dog in the Acadia is um…a challenge!
Then tomorrow we'll be celebrating the birth of our Savior with our family on both sides, and enjoying some wonderful food too!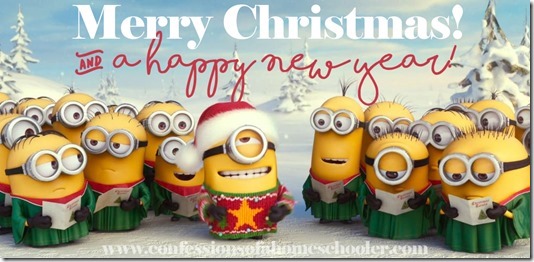 We're so thankful for all of your support and encouragement this year and over the past 9 years. I can't believe I've been blogging that long, but it's been such an amazing ride! I may  not have time to reply to all of the comments, but I DO read them all, and am so blessed by all of your encouragement and kind words!
You guys are the best and make blogging so much fun! We can't thank you enough for all of our support over the years!
And the angel said to them, "Fear not, for behold, I bring you good news of great joy that will be for all the people for unto you is born this day in the city of David a Savior, who is Christ the Lord." ~ Luke 2:10-11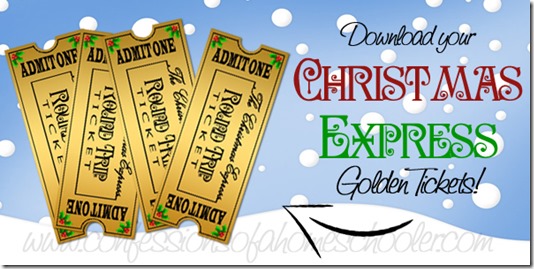 Click here to download your golden tickets!
Blessings from our family to yours,
We wish you all a very Merry Christmas and a wonderful 2017!
Erica, Jason, Strawberry Shortcake, Turbo, Tinker Bell, Miss Lady Bug, Bandit (puppy), Six (cat), and Kiwi & Remi (birds)!
P.S. I'd love to hear how you celebrate Christmas, leave a comment below and have a wonderful and safe holiday!