Hi everyone! We've had a lot of requests for our morning homeschool routine, so today I'll be sharing what we do on an average homeschooling morning!
For the most part I like to keep our mornings fairly simple and to the point. There's not a lot of time to waste on messing around, so we just get up and get going! We do the majority of our academic homeschooling in the morning time as well so we can have our afternoons free.
Check out our Homeschool Morning Routine video here to see what we do each day!
Leave a comment below if you'd like to see more info on our afternoon/evening homeschool routine here!
Here are some more helpful links!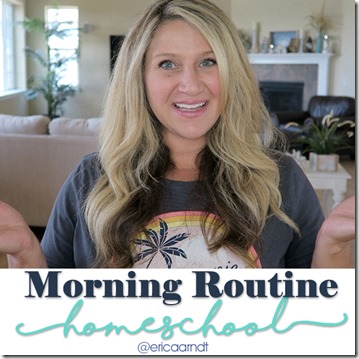 Want more info on homeschooling? Check out my eCourses here!