Hi friends! I have a super fun Note Taking bundle for you today. Hopefully you saw my How to Study series of videos, if not go back and check those out. To go along with that I thought it would be fun to crate a Note Taking Pages Bundle for my students and you too!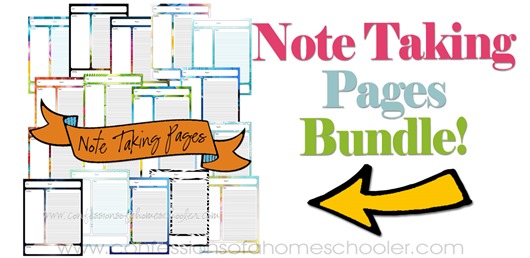 –>> Get the Note Taking Pages Bundle here! <–
The download includes a variety of black and white pages, as well as full color pages. You're welcome to print as many as you like and then I suggest 3-hole punching them and then putting them in either a 3-ring binder or a file folder with 3-hold prongs.  You could also spiral bind at a local supply store for your kids to use while taking notes.
These are NOT subject specific and so they may be used with literally any subject or curriculum that you are using!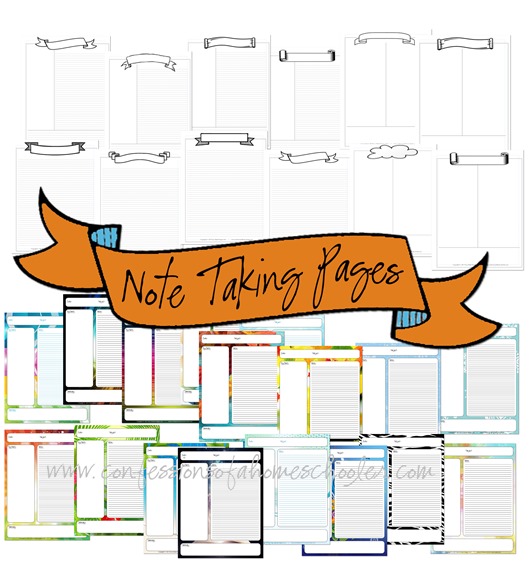 There are 30 variations of the black and white note taking pages, and 22 colored note taking pages for you to choose from! Use a few you like, or print them all!
There are three different styles of black and white pages which include a fully lined page, a sectioned page whit partial lining, and a sectioned page without lines.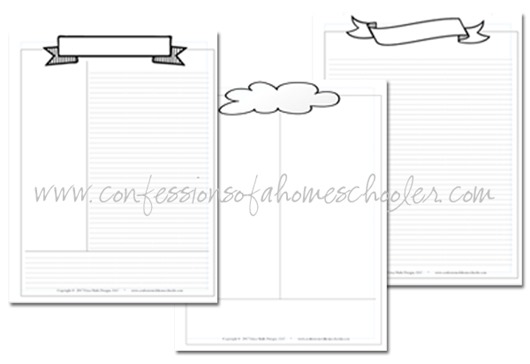 Here are a few of the blank pages for you to see, there are 10 different banners per style giving you a variety of pages to use.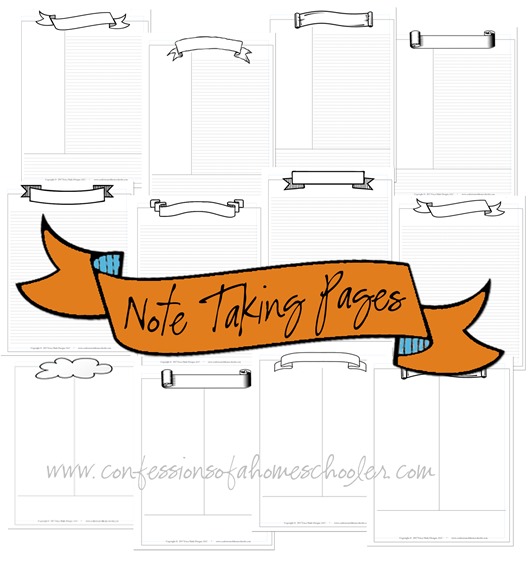 Here are some of the colored pages, they all have the same basic layout, but a variety of different colors, themes, and images to choose from!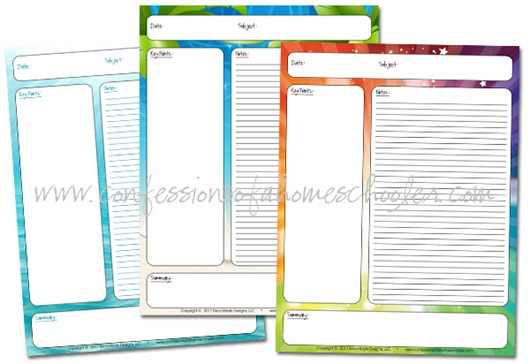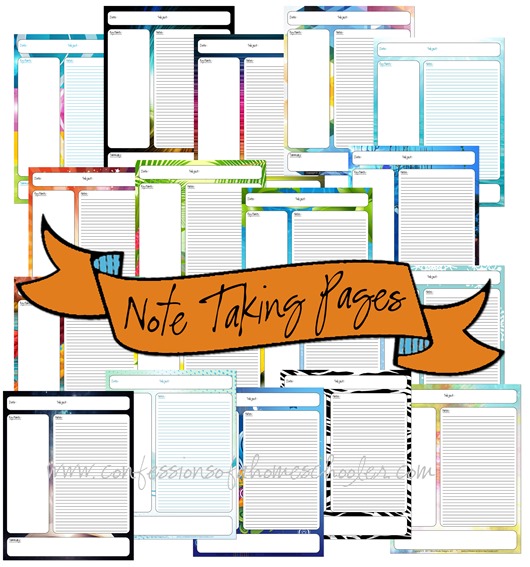 –>> Get the Note Taking Pages Bundle here! <–
I hope you enjoy these note taking pages and that they make your note taking a little more enjoyable!
If you missed it, make sure to check out my other Study Tips 101 videos!
Looking for more information on homeschooling? Check out my Homeschooling 101 book!
Homeschooling 101 is a step by step practical guide that will help you to get started, and continue on in your homeschooling journey. It is designed to help guide you through all of the steps to getting started, choosing and gathering curriculum, creating effective lesson plans, scheduling your day, organizing your home, staying the course and more! It even includes helpful homeschooling forms!
Kindle Edition or Paperback available on Amazon.com.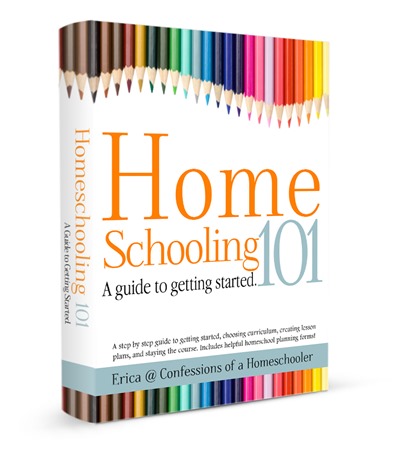 To keep up with our shenanigans, feel free to follow me: