Bring on the fireworks! The JULY Quilty Truck of the Month quilt pattern is live! This adorable quilt block features a fun star and waving flag to celebrate all month long! And don't worry, I have a July alternative for those of you who don't live in the US!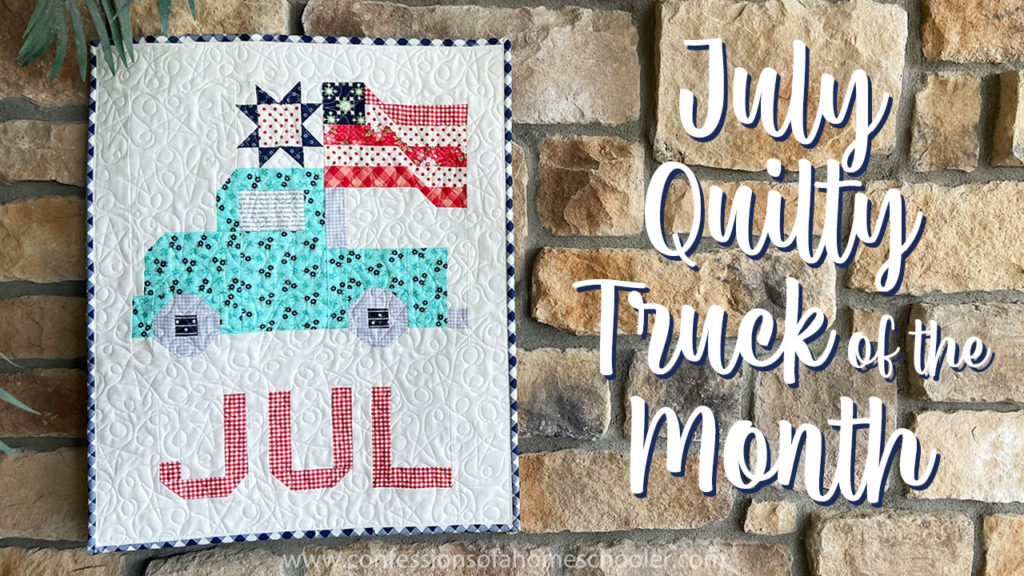 Get the Vintage Truck of the Month: JULY QUILT PATTERN PDF
Finished Size: 20" x 24"
FABRIC REQUIREMENTS:
Background fabric: 1/2 yard
Aqua: 1/8 yard or 1 F8
Black: 1/8 yard or 1 F8
Grey: 1/8 yard or 1 F8
Low Vol, Red, Navy: 1 F8 ea.
Binding: 1/4 yard
Batting/Backing: 2/3 yard
Fabric Used: Moda Bella Solid 9900-97 for the background. The aqua, green, and yellow prints are from my hoarded DaySail Bonnie and Camille stash.
I also designed an alternative July block for all of my friends who don't live in the United States! It has a fun quilty starburst in the back and can be made in any color you like!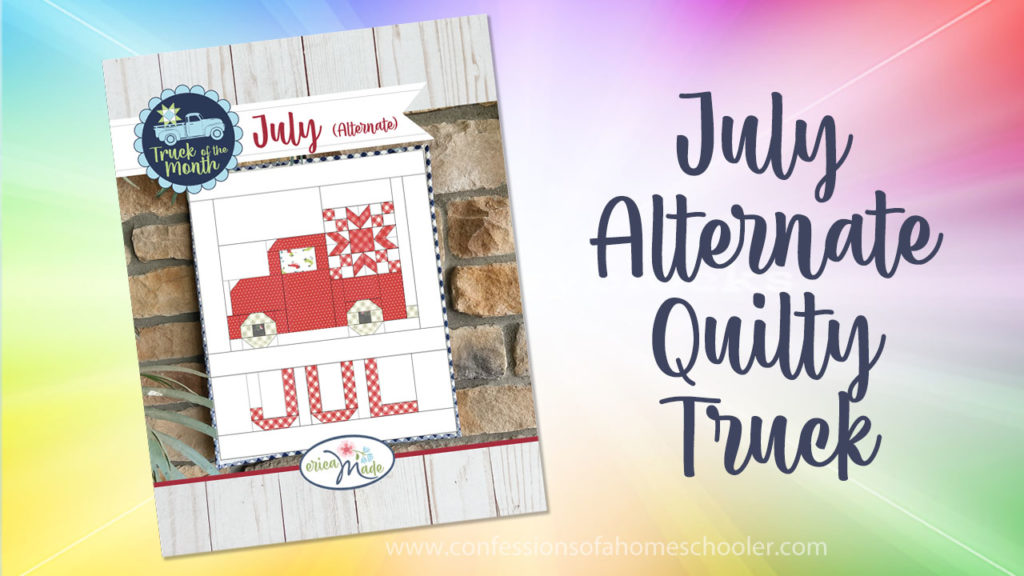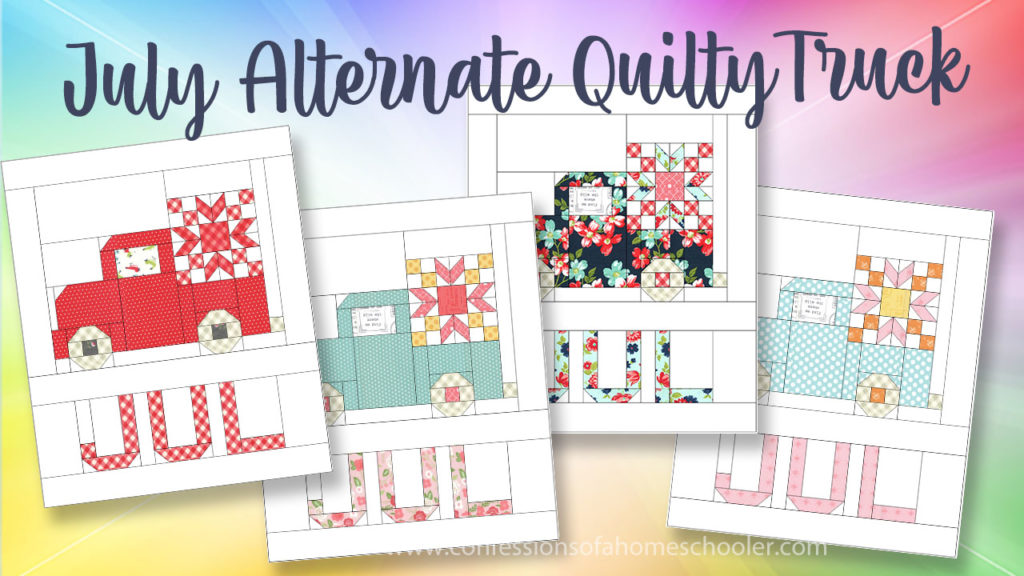 Finished Size: 20" x 24"
FABRIC REQUIREMENTS:
Background fabric: 1/2 yard
Red (truck): 1 FQ
Black: 1/8 yard or 1 F8
Grey: 1/8 yard or 1 F8
Low Vol: 1 F8
2 Prints (star/JUL): 1 F8 ea.
Binding: 1/4 yard
Batting/Backing: 2/3 yard