Each month will feature a different house design and a seasonal quilt too!
I will be releasing the patterns on the 15th of each month so you have some time to get started before the new month arrives.
The pieces finish at 3-1/2″ x 4-1/2″ and are perfect for beginners and seasoned cross-stitchers alike!
Get the 2023 February Stitchy House of the Month PDF Pattern here!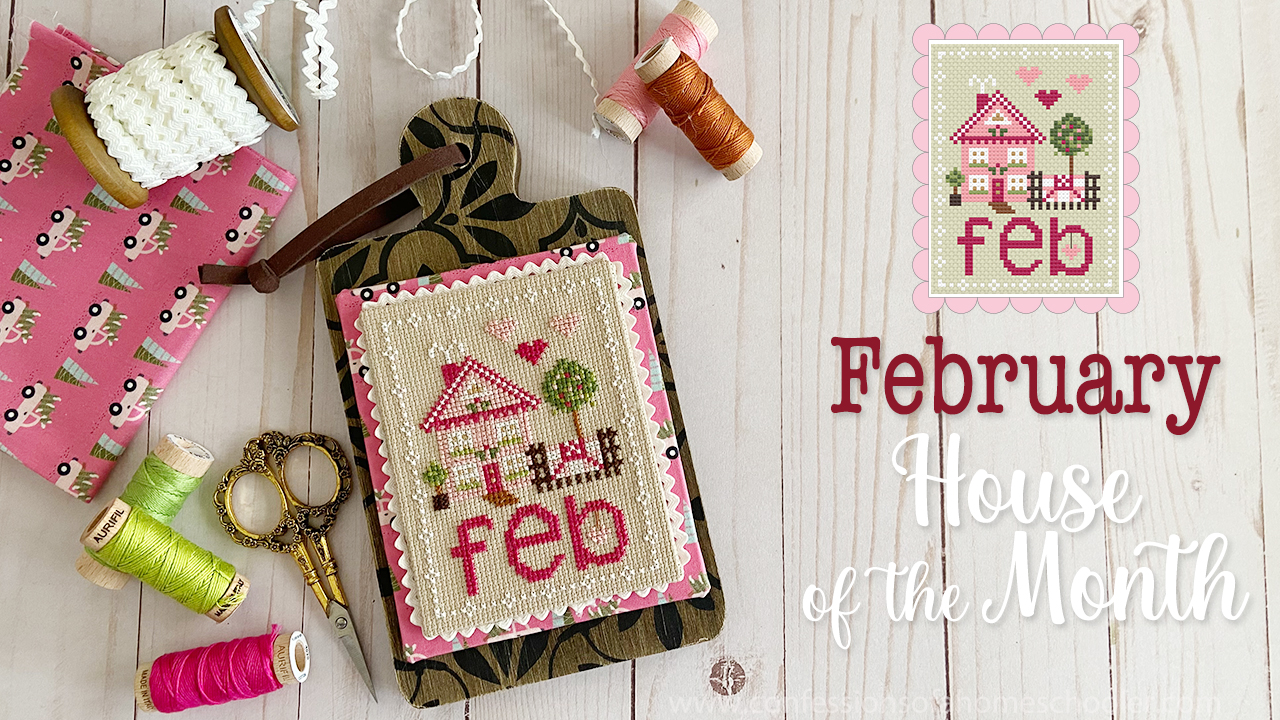 Materials Needed:
Cloth (14-count Aida)
Size 26 tapestry needle
Optional: Embroidery hoop and needle minder
Floss Colors
DMC Blanc White
DMC 471 Avocado Green Very Light
DMC 3346 Hunter Green
DMC 761 Salmon Light
DMC 600 Cranberry Very Dk
DMC 422 Hazel Nut Brown Light
DMC 434 Brown Light
DMC 938 Coffee Brown Ultra DK
Pattern Details:
The stitch count for the House of the Month is 47w by 63h.
The sample is stitched on 14-count Aida (Wichelt Beautiful Beige) cloth using 2 strands of DMC floss. If you stitch with the recommended fabric, the finished piece will be approximately 3-1/2″w x 4-1/2″h.
Included in Pattern:
Full-color symbol chart stitching instructions
Finishing instructions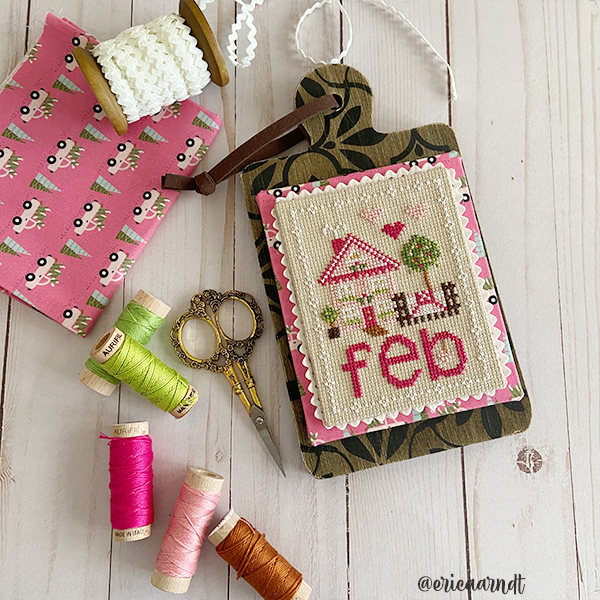 This is a PDF DOWNLOAD. You can view it digitally, or print it for ease of use.