In today's tutorial, I'm going to show you how to line a crochet bag. I have two styles of bags, Granny Star Tote Bag is square, so the math is pretty straightforward.
The Granny Square Tote Bag is a unique shape, which might seem difficult but is actually very easy. I'm going to show you how to line both in today's video!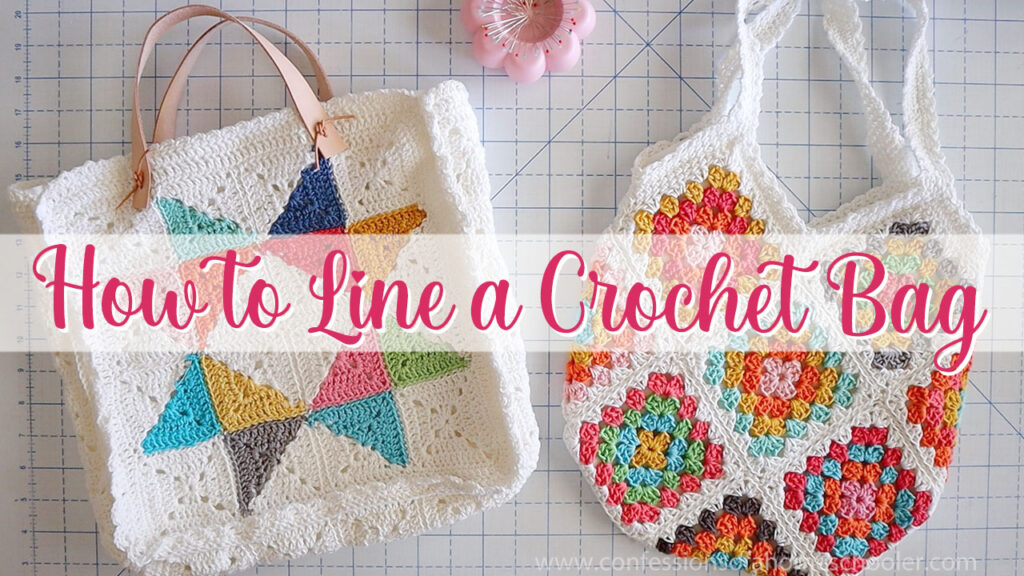 Bag Patterns that are shown:
You're going to need a little bit of fabric, a sewing machine, and some scissors and that's it! Ready to get started?
Watch How to Line a Crochet Bag Tutorial here:
And that's it, friends, it's super easy to line your crochet projects! It helps keep your yarn from stretching and keeps your small items from slipping out through the holes in your granny squares too!