Hi everyone! I'm always looking for fun ways to incorporate God's Word into our day and We Choose Virtues is a great way to do that!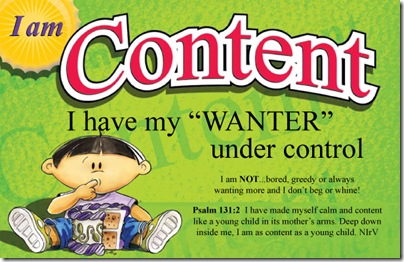 We Choose Virtues is a positive way to instill character traits into your family! We received the character trait cards along with the  We Choose Virtues Poster to hang on our wall. There are several different purchasing options so you can get what will benefit your family the most, from the virtue poster and cards all the way up to a classroom set!
It's something that you can use on a daily basis to encourage your children towards positive virtues! After introducing the virtue for the week, you then demonstrate them, memorize the catchphrase, then talk about teachable moments. They currently cover the following character traits, each card starts with "I am…" ~ Attentive, Content, Diligent, Forgiving, Gentle, Helpful, Honest, Kind, Obedient, Patient, Perseverant, and Self-Controlled.
Here is the Virtue poster, I put mine up on the wall in our school room so it's easy to remind ourselves of the other virtues we've covered even after we've moved onto a new card. I like this because it not only shows the traits, but also the little catch-phrase that helps you remember the trait as well!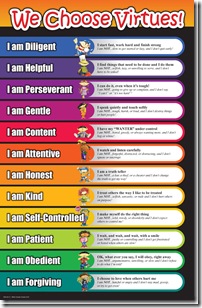 We've been picking a card each week and we review it daily as we go over our Calendar Time topics. Each virtue card has a cute catch phrase that is easy to remember and I love to hear my children repeating it to each other through out the day! It's actually been a good reminder for me as well, who says the teacher can't learn with the students! ;o)
Here is the front of the We Choose Virtue Teacher Cards, they show the virtue in large letters along with the catch-phrase to learn. they also have your bible verse that supports the lesson as well as the opposite of the value so you can discuss what "I am" and what "I am NOT".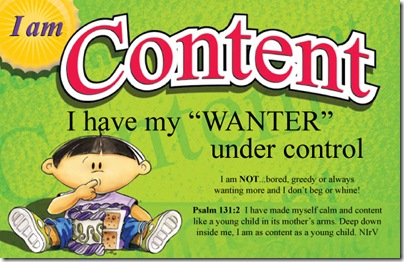 Then here is the back side. It includes a challenge, how to handle issues, as well as teachable moments and a short story to illustrate the character trait.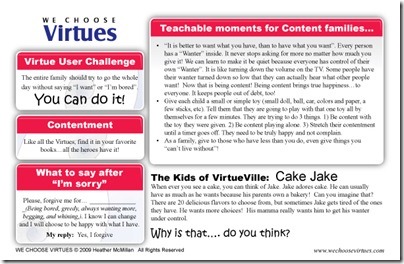 We Choose Virtue in our Schoolroom:
Here is our calendar setup this year. I cut a page protector in half, then secured it to my corkboard using velcro. That way I can easily swap out the We Choose Virtue Teacher Cards! I'm all about making it easy!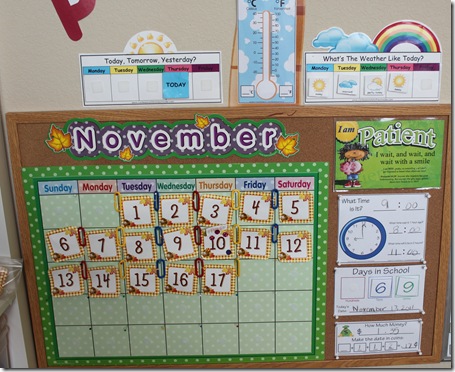 On Monday we cover the new trait, as well as all the information on the back of the card. As the week progresses we review the trait of the week and try to challenge ourselves to abide by that week's virtue. As we've added new traits to our board, we also review ones we've already covered.
Want a deal? Right now We Choose Virtues are offering some great discounts for my readers!
15% off your purchase, use code: VIRTUE15
Free shipping, use code: SHIPFREE
$3.00 off Kids Virtue Poster, use code: FAMILY