Hi everyone! Friends and Heroes is having a great promotion to kick off the new year. It runs from January 1 – 31, 2014!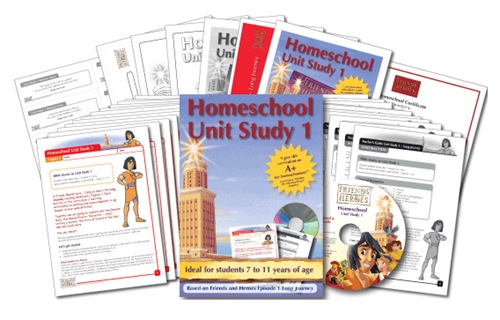 What's the offer? 
20% off all Friends and Heroes Homeschool Resources
10% off all other Friends and Heroes resources with curriculum
10% off all Friends and Heroes Home and Family DVD Collections
I did a more detailed review awhile back, so if you'd like a bit more info you can read the review I did here.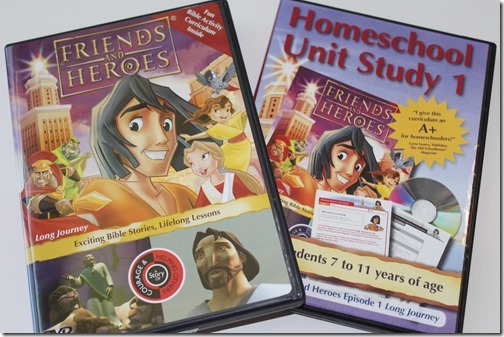 The Homeschool Unit Studies Include:
Each DVD features two themed Bible stories (usually one Old and New Testament).
CD-ROM printables that can be used with multiple children.
Parent's/Teacher's Lesson Guide including answer keys and certificates of completion.
Student Workbook of activities
Friends and Heroes DVD containing a full length adventure episode.
Each unit study contains a lesson pack with hands-on, fun worksheets to go along with the DVD. Students will watch a fun DVD lesson then complete the resources that accompany each unit. The units include topics such as history, geography, science (creation-based), creative writing, Bible study, crafts, and discipleship.
Click here to take advantage of the Friends and Heroes January 2014 special sale! 
Giveaway!
And to go along with their January promotion, I have a FREE Homeschool Unit Study #1 to give to one of you today!
Simply fill in the rafflecopter below to enter to win!