Guten Tag! And welcome to our Expedition Earth week on Germany! My husband's family is German, so this was a special week for us. We even sampled some of his grandma's butter ball soup and homemade kraut burgers! Yum!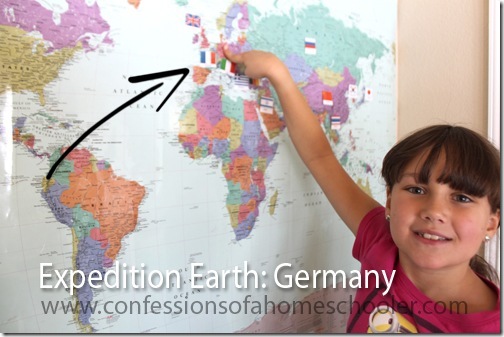 Here are some more of the things we covered this week:
Located Germany & the Baltic Sea on the map and completed our worksheet
How to say "Hello" in German – Guten Tag (Good Day)
Learn about Neuschwanstein Castle
Prayed for the German people
Learned a German Song
Had bread with Neutella & lemonade!
Completed a lapbook activity
Learned about and classified 6 animals of Germany
Read: Geography from A-Z pg 23 Highland, Lowland, Hill, knoll, Pg 43 Valley
Learned about Germany from National Geographic Kids
German Composers: Ludwig Van Beethoven, & Johann Sebastian Bach
Watched The Sound of Music (I know it takes place in Austria, but it's close to Germany, and we found it on the map before watching, plus it's a classic and it was a good excuse to add it in!)
Of course we learned about the country and flag.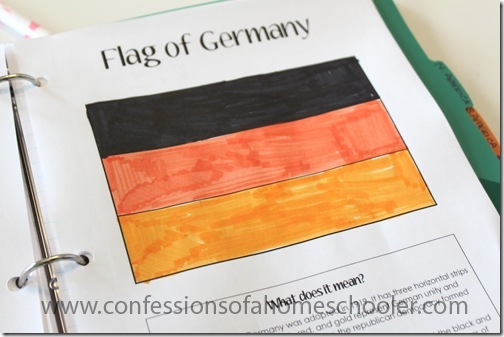 We also learned some basic information about Germany and labeled major landmarks on our mapping worksheet.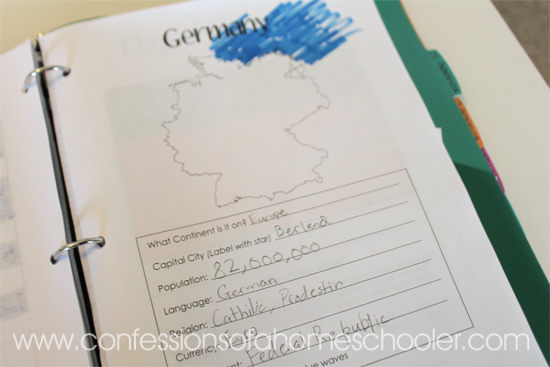 And we added our "Hello" word card to our wall. I didn't do this last time we did Expedition Earth, but I like having all of the languages up on the wall, it's a fun review!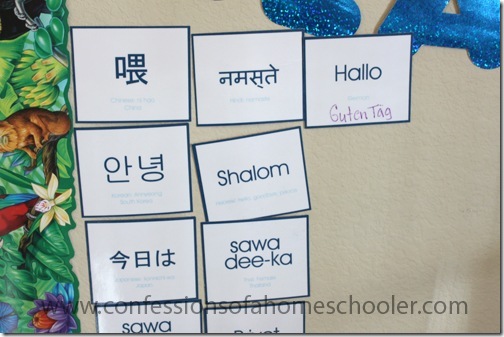 We located the capital city along with some major landmarks in our Usborne encyclopedia.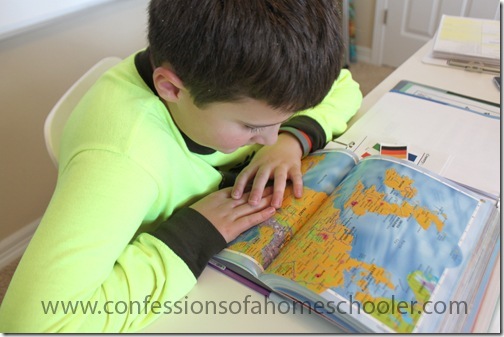 The Neuschwanstein Castle is a nineteenth-century Romanesque Revival palace located in southwest Bavaria, Germany. It was intended as a personal refuge for king Ludwig II of Bavaria, but was opened to the paying public for tours upon his death in 1886. It has been in several movies as well as the inspiration for Disney's Sleeping Beauty castle.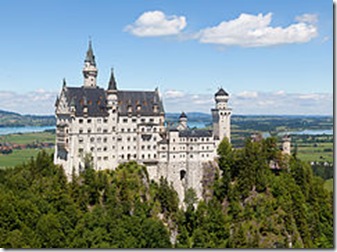 Of course we learned all about some fun animals that can be found in Germany.
We added our fun facts mini-book to our world lapbook.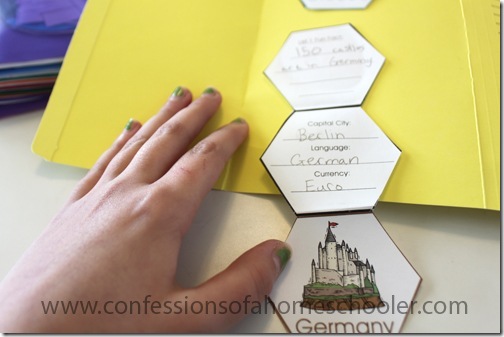 Of course we had to make a fun post card to send back home…I believe this is the autobahn LOL! I love Strawberry Shortcake's drawings she's so fun!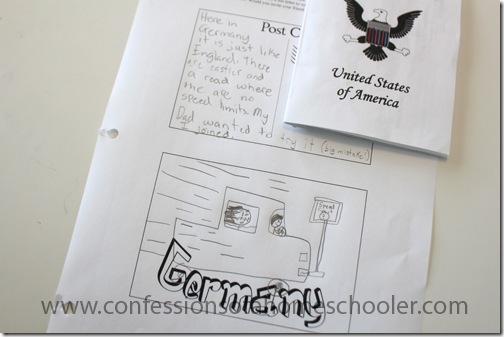 We practiced learning numbers in German.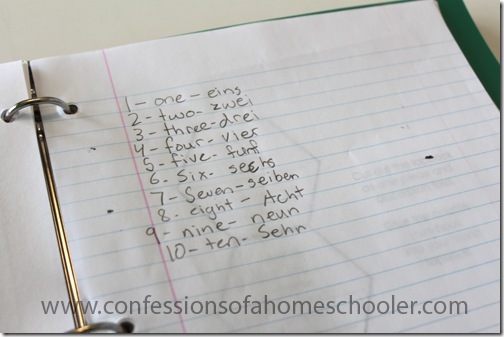 TBT 2010: Last time we went through Germany we did a ton of fun additional things to make our week more authentic! Here are a few of the highlights from way back when…
We made yummy soft pretzels:
We watched The Sound of Music, the girls loved it, my son rolled his eyes and asked if he HAD to watch. I didn't make him, but seriously people, it's a classic!
We learned about Neuschwanstein Castle then built our own version out of Flora Bricks. I love those things!
We made and decorated cute paper dolls from Germany!
We tried Nutella on bread for the firs time…after which my son said "Mom, can we fly to Germany and buy some more of this stuff?"
We finished off our week with an authentic meal made by a good friend! She was kind enough to invite a few other families one of which is doing my Germany studies as well. We even had a yule log for dessert, yum!
Click here if you'd like to follow along with our Expedition Earth Geography Curriculum Journey!
Expedition Earth is a hands on world geography curriculum that covers 31 countries across the world. It is designed primarily for K-5th grade students. Students will learn the continents, oceans, people, cultures, animals, climates, try new foods, crafts and more, all through hands-on activities!