Hey guys! I'm back today with another Tip Tuesday video for you all! Today I'm going to share my tips for organizing your school room, teaching supplies, and record keeping. We'll also discuss some things to consider when choosing a space for your homeschool as well as a few organizational tips that have helped me keep everything neat and tidy.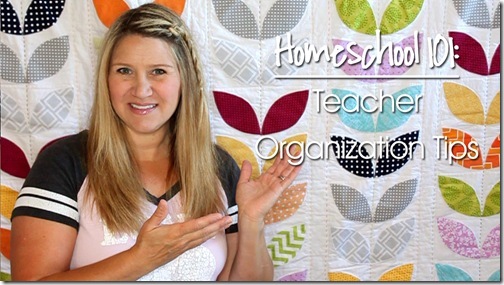 Organizing all of those fun school supplies is my favorite part of homeschooling. And preparing your school area is not only fun, but also a wonderful way to start the year.
Kids will get excited about the prospect of a new year, and you as the teacher will rest comfortably knowing that your school area is organized and ready to go!
So check out today's Tip Tuesday: Teacher Organization Tips now!
Links mentioned in this video:
I hope you've enjoyed today's video! And if you have a Tip Tuesday topic you'd like to see, make sure to email me, or leave a comment below!
To keep up with our shenanigans, feel free to follow me:
Want to see more of my Tip Tuesday Videos? Make sure to click the image below to check out all of my homeschooling tips!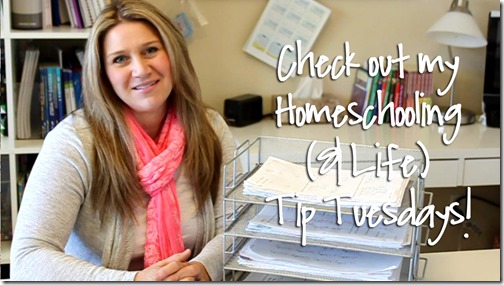 I hope this helps some of you out, I know getting started can be overwhelming! I wrote a book called Homeschooling 101 that will help answer all of your questions on how to get started homeschooling, choosing curriculum, creating lesson plans, etc. For more information on homeschooling check out my Homeschooling 101: A guide to getting started!