Hi friends! Are your kids whining about getting back into homeschool after the holiday season? Are you dragging your feet too? Well today I'll be sharing my tips for getting your homeschooling groove back after the holidays!
I don't know about you all, but our January has been ho-hum in the back-to-school sense. Usually this time of year we need a little extra motivation to get back into our groove and get motivated for not only school, but sometimes even life! If you feel this way too, don't worry fellow homeschoolers, you are NOT alone!
We've been homeschooling for about 11 years now, and honestly the new year is always kind of a let down after the fun holiday break.  We had an awesome time doing VLOGMAS, and had fun things to look forward to everyday.
But now everyone is tired, and no one is really motivated for getting back to school, including me! As a matter of fact, I could use a few jammie/nap days after this year's holiday rush!
So in the spirit of motivating for the new year, check out my tips for Beating the January Homeschool Blahs video below for some helpful tips and tricks to get your students motivated to get back into learning!
More helpful videos:
Looking for more information on homeschooling? Check out my Homeschooling 101 book!
Homeschooling 101 is a step by step practical guide that will help you to get started, and continue on in your homeschooling journey. It is designed to help guide you through all of the steps to getting started, choosing and gathering curriculum, creating effective lesson plans, scheduling your day, organizing your home, staying the course and more! It even includes helpful homeschooling forms!
Kindle Edition or Paperback available on Amazon.com.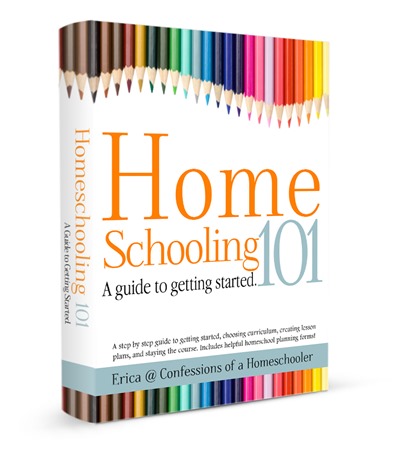 To keep up with our shenanigans, feel free to follow me:
Want to see more of my Tip Tuesday Videos? Make sure to click the image below to check out all of my homeschooling tips!